« Disgrace To America Obama Says "Whether We Like It or Not, We Remain a Dominant Military Superpower" | Main | Awesome Mike Pence: "Get government out of the way, and this economy will come roaring back." »
April 15, 2010
Another Doctor Warns He Won't Treat Medicare Patients Soon
Dr. Joseph Scherzer from Scottsdale, AZ explains to Foxnews Neil Cavuto
If you voted for Obamacare, be aware these doors will close before it goes into effect." The note is signed Joseph M. Scherzer M.D. and includes the following addendum: "****Unless Congress or the Courts repeal the BILL."
Scherzer, who attended Albert Einstein College of Medicine in New York, has been a practicing Dermatologist in Scottsdale, Ariz., since 1976. Reached yesterday at his office, Dr. Scherzer, 63, said he plans to stop practicing before 2014 when the bill's full impact will be felt because he refuses to deal with the headache of increased government involvement in health care.
"I'm absolutely serious [about stopping practicing] and it's not just because I'll be nearing 65," Scherzer said. "The stress is what would push me out the door. From what I've gathered hearing from my friends and peers, most physicians I've heard from feel the same way."
Scherzer said the bill's emphasis on punitive measures for physicians not following government-prescribed treatment methods under Medicare would increase his anxiety level to the point he would no longer be able to practice medicine. The maximum fine was previously $10,000; under the bill it will now be capped at $50,000. Scherzer said the fine system makes seeing a Medicare patients a difficult and stressful exercise.

.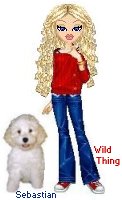 Wild Thing's comment.......
Buried deep within the health care legislation is an amendment to the health care fraud provision of the U.S. code. The amendment states that "a person need not have actual knowledge of this section or specific intent to commit a violation of this section" for the government to secure a felony conviction (2010 HR 3590, Sec. 6402 (f)(2)). Simply put, the effect of this amendment is that if your health care provider, or someone working for your health care provider, makes a mistake in Medicaid or Medicare billing, they would be found guilty of a felony.
Correspondence from the American College of Surgeons confirming that the new healthcare legislation does indeed seem to lower the bar for fraud and abuse. To wit, it could be very easy to unintentionally violate CMS rules and be convicted of a felony.
Posted by Wild Thing at April 15, 2010 05:40 AM
---
Comments
Where is the incentive going to come from for a smart kid out of High School to want to even go to Medical School.
osambo has said, we don't need specialists, oh really ? All we need is GP's, then who is the GP going to reccommend you go when something happens like auto accident, with a broken leg, even for a simple fracture, specialist, Vasculare, and neurologist are standing by while the Orthopedic guy fixed the bone. There will probably end up being more and more amputee's.
If they shed all these specialists this would return the country to post world war 2 and complications will be normal, where today it is normal procedure.
They haven't a clue what they are getting us into.
Posted by: Mark at April 15, 2010 07:20 AM
---
Nothing like living under the hammer blow of commiting a crime that you didn't know existed because the govt. just now made it up.
obama wants to control the income of physicians. He wants them to all get the same pay regardless of their specialty. Like Mark states, where is the incentive for young people to go into medicine.
On the campaign trail obama promised all Americans would have exactly the same medical care he and Congress have. BULLSHIT!! We stand a better chance of having Air Force One fly us and an entourage to New York to see a Broadway play.
Posted by: TomR at April 15, 2010 11:05 AM
---
Mark, good point, that is somethine few mention. Kids always wanted to think of being a doctor or a nurse, or an astronaut.....all the things obama wants to destroy.

Tom, good one!!!!!!
"We stand a better chance of having Air Force One fly us and an entourage to New York to see a Broadway play."
Posted by: Wild Thing at April 15, 2010 07:57 PM
---