« Obama's Bolshevik Dreams | Main | Hillary Clinton: Consulate-linked Murders Were Attacks Against US, Mexico Governments »
April 03, 2010
An American Family's Cancun Horror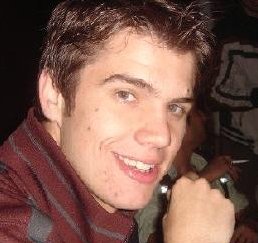 An American family's Cancun horror
It's every parent's worst spring break nightmare come true: Fun in the sun somehow turned into a south-of-the-border bloodbath for 21-year-old Zeke Rucker. The vacationing Rutgers University grad was discovered alone outside his resort hotel in the wee hours of the morning of March 16, bleeding and unconscious by a swimming pool. His heartbroken and horrified family has questions. American and Mexican officials don't have any answers – or any immediate interest in finding out what happened to Zeke.
Did he fall? Was he beaten? Did hotel staff witness anything? A resort security guard found Rucker at around 3 a.m. near some lounge chairs with his head "bashed in." According to family members, the hotel has interior surveillance video showing Rucker "staggering" from his room. But there is no exterior video to shed light on what happened once he exited the hotel or when and how exactly he sustained his grave head injuries. His wallet and ID were left intact inside his hotel room.
Zucker's New Jersey-based parents strongly suspect foul play and random violence. But the American consulate told the family there will be no investigation and Zeke's parents say the Mexican police didn't even bother to meet with them.
Mexican consulates on American soil are famous for vigorously intervening on behalf of their illegal alien citizens — lobbying to get them driver's licenses, bank accounts, and healthcare, for example, and rushing to defend illegal alien border-crossers arrested in reckless and drunk-driving cases and sweeps.
Where are our U.S. lawmakers to put pressure on our U.S. State Department to get to the bottom of the Ruckers' Cancun horror?
For now, the family is focused on nursing Zeke back to health. He remains in a coma under heavy sedation after undergoing emergency surgery in Mexico to remove a hematoma in his brain. During that surgery, he suffered an infection that has left him with a raging fever and complications. Zeke was flown to Miami's Ryder Trauma Center/Jackson Memorial for top-notch care. But not without difficulty.
Zeke's aunt, Jodi, related the Ruckers' hellish experience transporting her nephew out of the violence-wracked country: "The air ambulance team is made up of ex-military men who have done evacuations out of many countries. They say that Cancun is one of the most difficult places to get out of. The air ambulance team when landed in Mexico was surrounded by military with guns drawn that then searched the plane." The Ruckers hired a "handler" who "basically gives the Mexicans American cash for their plane to land and take off safely. It's called 'greasing the monkey.' [Zeke's father] was getting anxious because of the amount of guns/men surrounding the plane and the pilot told him not to worry because 'they greased this monkey (plane) good.' They were allowed to take off about an hour later. Corruption is abundant there."
Adding to the emotional strain and bureaucratic headaches: The Mexican hospital that treated Zeke demanded up front payment for all of the costs related to his care, surgery, and stay before allowing him to leave. Can you imagine the international uproar if a U.S. hospital demanded the same of Mexican citizens in their care? The Ruckers' insurer here in the States was able to change the terminology of Zeke's airlift from "transport" to "evacuation" in order to cover those costs.
Thanks to the kindness of strangers and help from Jackson Memorial Hospital, the Ruckers have received assistance for their hotel lodging while Zeke gets treatment. Their friends and neighbors are holding a benefit fund-raiser on April 14 at Randazzo's Pizza in Sewell, NJ to assist with costs. And well-wishers can leave comments and tributes on their CaringBridge page here.
Amid myriad cases of unsolved border violence cases over the past month – the cold-blooded murder of Arizona rancher Robert Krentz, the assassination of an American consulate worker and her federal security officer husband in Juarez, and on and on – the case of Zeke Rucker has a special, chilling resonance with every parent of a teen or twenty-something.
This could have been your child.
What would you do if no one would answer your questions? Apathy is not an option.

.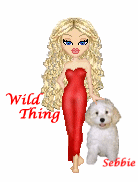 Wild Thing's comment........
Right before Spring Break this year there was an announcement about Mexico. It was on TV and on the radio that I heard it. They warmed people NOT to go to Mexico at this time. That it was too dangerous. One of the reporters on FOX asked about Mexico City and the person on the show said yes even Mexico City is not safe for Americans.
When a person goes to Cancun or any other Mexican "party" city for spring break they will be going to a Third World city outside the protection and laws of the U.S., and are placing themselves at the mercy of the Mexican underworld and corrupt authorities.
This is terrible what has happened! A nightmare for his family too. I feel badly for them and what they are going through. Please do not misunderstand, but I can't help but wonder what is it with parents that allow their children to go to such places with what all has been happening on the borders. Parents that can't or won't say NO to their children, their gift from God. I will never understand why the parents don't understand the risks. Same with Natalie Holloway. Parents have to get a clue that this is not their grandfather's Spring Break anymore. I feel so bad for this kid, but I am a bit angry at parents like this that allow their childrens life to be in danger.
I realize what Michelle Malkin is pointing out that our hospitals and our country give give give to the illegals and the difference in how this boy was treated etc. Plus the danger and what has happened to him vs. if an illegal came to our country. And she has an excellent point. The difference is vast. But I just had to comment on the other fact about the danger that exists going there.

....Thank you Mark for sending this to me.


Mark
3rd Mar.Div. 1st Battalion 9th Marine Regiment
1/9 Marines aka The Walking Dead
VN 66-67


Posted by Wild Thing at April 3, 2010 04:45 AM
---
Comments
My nephew was in Cancun 2 years ago for break. One evening, him and a friend decided to walk back to their hotel from the beach. They were stopped by three police officers who held them at gunpoint and robbed them. My nephew who was studying criminal justice is now in law enforcement himself and says he'll never go back there. The US State Department says there's nothing they can do and if your picked up by the cops, you're on your own.
Posted by: BobF at April 3, 2010 09:55 AM
---
Lots of cars as an entourage for the Sec of State, but no help fo an American citizen. Typical State Dept.
I was last in Mexico in '76. My brother and I drove from Panama to Texas. We had several hundred dollars in one dollar bills. The money was to "grease the monkey" through checkpoints and customs. The only trouble we had was in Mexico from an army patrol. We had to double the "grease the monkey" or they were going to strip our van looking for drugs. Finally, my brother informed them in fluent Spanish that he personally knew Col. so and so in the Mexican Army. It was a bullshit statement, but the patrol members saluted us and waved us through. Typical of Mexico.
All in all though we did enjoy our trip. We met decent people throughout Central America and Mexico. It is just that they have a culture of corruption that keeps them in Third Word status. Kind of like South Chicago and New Orleans.
The University of Texas has ordered home it's exchange students in Monterrey, Mexico. UT decided it was just too dangerous in northern Mexico. The border towns have sunk into anarchy and now even the army patrols have been attacked by drug cartels. The culture of corruption is partly to blame for this anarchy, but American dopers are also a main ingrediant in the situation.
Posted by: TomR at April 3, 2010 10:59 AM
---
Imagine being the family of this young man, and you have pay to get him out of Mexico ? But we can't put a fence up it might insult our neighbors, I always thought good fences make good neighors.
What a crock of crap.
Posted by: Mark at April 3, 2010 04:52 PM
---
BobF., thanks for sharing about your nephew. That would be soooo scary.
Tom, wow thanks for sharing about your trip. I have not been to Mexico since the 90's. But I would be afraid to go now big time.

Mark, I agree, I feel for his family, this is beyond horrible and like you said not to put the fence up, I guess they stopped building it.
Posted by: Wild Thing at April 4, 2010 03:42 AM
---