« Arizona Gov. Jan Brewer - Fighting to Secure Our Borders | Main | Islam: Don't Tread on Me »
April 28, 2010
Above The Law Mentality Obama Continues To Defy Senate Subpoena For Fort Hood Documents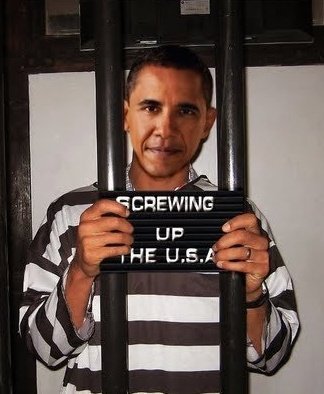 Administration continues to defy Senate subpoena for Fort Hood documents
The Obama administration said Tuesday that it will provide more information to Congress about the Fort Hood shootings but continued to defy a subpoena request for witness statements and other documents.
After days of negotiations, the Defense and Justice departments informed a Senate committee that they will not comply with congressional subpoenas to share investigative records related to the Nov. 5 shootings at Fort Hood, Tex., which killed 13 people. The agencies said divulging the material could jeopardize their prosecution of Army Maj. Nidal M. Hasan, the alleged gunman.
The Pentagon said, however, that it will give the Senate Committee on Homeland Security and Governmental Affairs access to Hasan's personnel file, as well as part of an Army report that scrutinized why superiors did not intervene in Hasan's career as an Army psychiatrist, despite signs of his religious radicalization and shortcomings as a soldier.
Leslie Phillips, a committee spokeswoman, said the refusal to hand over all the material was "an affront" to Congress's duty "to conduct independent oversight of the executive branch."
Pentagon press secretary Geoff Morrell said the agency has tried to cooperate as much as possible.
.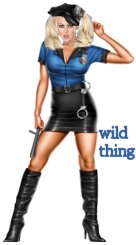 Wild Thing's comment.........
The Obama regime loves to protect Islamofascist terrorists and illegal aliens from American justice. It is amazing what this punk thinks he can get away with.
We have GOT to control of the House. It's just step one. We have so much to do. I think often of the sniper, sitting there in the desert, in the night, in the cold. Steady. And I do not mean shooting politicians. Just picking them off at the ballot box, one by one, never giving up, and never again letting them do what they have done.
It's obvious they are hiding something and I think we all know what it is. They knew about this guy, knew he was a danger, yet were too PC to deal with it until he took the lives of our men in uniform.
Posted by Wild Thing at April 28, 2010 04:47 AM
---
Comments
Just remember. obama is a muslim. And he is an anti-American Marxist.
Posted by: TomR at April 28, 2010 10:32 AM
---
What really bothers me is nobody but us will admit this, WT. Talk Radio, Fox News, I know they know the truth too.
Your right they are definitely hiding something.
Posted by: Mark at April 28, 2010 07:22 PM
---
Thanks Tom and Mark.
In my heart I really feel one day Obama will be exposed by the media, that obama will do something that will tick them off enough that they will speak out. I listen to a lot of talk radio and the only one that has come close is Rush and he has mentioned it several times in his own way which was great.
Posted by: Wild Thing at April 29, 2010 04:22 AM
---