« House Democrats Post The ObamaCare Bill for Budget Markup Monday | Main | Gun Totin', Flag Wavin' »
March 15, 2010
Wyoming State Plan Fines Feds $2,000 Over Gun Rules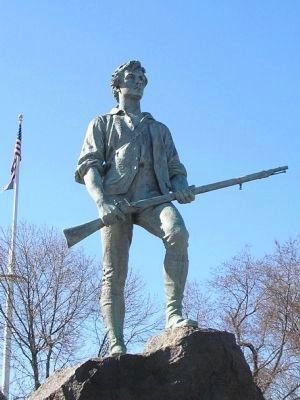 State plan fines feds $2,000 over gun rules

Wyoming has joined a growing list of states with self-declared exemptions from federal gun regulation of weapons made, bought and used inside state borders – but lawmakers in the Cowboy State have taken the issue one step further, adopting significant penalties for federal agents attempting to enforce Washington's rules.
According to a law signed into effect yesterday by Democratic Gov. Dave Freudenthal, any agent of the U.S. who "enforces or attempts to enforce" federal gun rules on a "personal firearm" in Wyoming faces a felony conviction and a penalty of up to two years in prison and up to $2,000 in fines.
WND reported just days ago when Utah became the third state, joining Montana and Tennessee, to adopt an exemption from federal regulations for weapons built, sold and kept within state borders.
A lawsuit is pending over the Montana law, which was the first to go into effect.
But Wyoming's law goes further, stating, "Any official, agent or employee of the United States government who enforces or attempts to enforce any act, order, law, statute, rule or regulation of the United States government upon a personal firearm, a firearm accessory or ammunition that is manufactured commercially or privately in Wyoming and that remains exclusively within the borders of Wyoming shall be guilty of a felony and, upon conviction, shall be subject to imprisonment for not more than two (2) years, a fine of not more than two thousand dollars ($2,000.00), or both."
Gary Marbut of the Montana Shooting Sports Association, who has spearheaded the Montana law, now describes himself as a sort of "godfather" to the national campaign.
He said the issue is not only about guns but about states' rights and the constant overreaching by federal agencies and Washington to impose their requirements on in-state activities.
He said South Dakota, Oklahoma, Alaska and Idaho also appear to be close to adopting similar legislation, and several dozen more states have proposals in the works.
According to an analysis by Michael Boldin at the Tenth Amendment Center, the federal government has used the Commerce Clause, which authorizes the regulation of commerce that crosses state lines, to regulate just about anything.
In the Montana lawsuit, the federal government's brief argues it can regulate intrastate commerce because of the Commerce Clause.
But the analysis said what the states are doing is simply a nullification.
"Laws of the federal government are to be supreme in all matters pursuant to the delegated powers of U.S. Constitution. When D.C. enacts laws outside those powers, state laws trump. And, as Thomas Jefferson would say, when the federal government assumes powers not delegated to it, those acts are 'unauthoritative, void, and of no force' from the outset," Boldin wrote.
"When a state 'nullifies' a federal law, it is proclaiming that the law in question is void and inoperative, or 'non-effective,' within the boundaries of that state; or, in other words, not a law as far as the state is concerned. Implied in such legislation is that the state apparatus will enforce the act against all violations – in order to protect the liberty of the state's citizens," he continued.
"By signing HB95, Gov. Freudenthal places Wyoming in a position of proper authority while pressing the issue of state supremacy back into the public sphere," he continued.
According to the Casper, Wyo., Star-Tribune, the law takes effect in July and consumers could purchase guns immediately under the exemption from the state's sole firearms manufacturer, Freedom Arms, which makes revolvers in the $2,000 price range.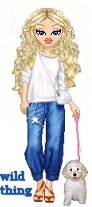 Wild Thing's comment......
Something is definitely stirring out there in "fly over" country and the arrogant inside the beltway anti-gun people need to take notice.

....Thank you Mark for sending this to me.


Mark
3rd Mar.Div. 1st Battalion 9th Marine Regiment
1/9 Marines aka The Walking Dead
VN 66-67


Posted by Wild Thing at March 15, 2010 05:48 AM
---
Comments
In light of all the proposed legislation to curb our freedoms coming out of Wash. DC, states rights may be one of our few salvations. A lot of governors and state legislators are rising up to defend the Tenth Amendment. Kudos to Wyoming, Montana, Oklahoma, Tennessee et al. that are actively defending the Tenth.
Rick Perry, governor of Texas, has even uttered the S word, secession. It appears he will comfortably win reelection. That word is received favorably by a lot of people.
Posted by: TomR at March 15, 2010 10:20 AM
---
Signed into law by a Democrat Governor. Amazing! There are even some Democrats fed up with Washington's intrusion into their states business.
Posted by: BobF at March 15, 2010 10:53 AM
---
Tom, thanks for sharing what Perry has said. I sure am pulling for him to win.
Posted by: Wild Thing at March 15, 2010 06:29 PM
---
BobF., yes I agree, it is really amazing. Your right too about some Dems being fed up. They better be if they have any love for our country.
Posted by: Wild Thing at March 15, 2010 06:33 PM
---