« Democrat Rep. Bart Stupak he and eleven other House Democrats Will Be Voting NO On Obamacare | Main | Howard Dean: Health Bill Hangs Dem Incumbents and Obama Out to Dry in Elections »
March 05, 2010
Rep. Bachmann Demands "Vote Buying" Probe Into Obama Judgeship Pick
Obama's Chicago-Style Politics: Selling Judgeships To Buy Health Care Votes
Minnesota GOP Rep. Michele Bachmann calling for an independent investigation into whether President Obama has nominated a U.S. Circuit Judge in order to gain the vote of a House Democrat for Health Care Reform.
Democrat Rep. Jim Matheson voted against the House Health Care Bill, but now says he is undecided on whether he will vote for the Senate Health Care Bill when it comes up in the House. It just so happens, his brother - Scott Matheson - has just been nominated by President Obama to the U.S. 10th Circuit Court of Appeals. Rep. Matheson denies any quid pro quo, and it is true that his brother's nomination is being supported by GOP Sen. Orrin Hatch.
But it is odd that the appointment comes just at this moment, when Matheson's vote could be crucial. Rep. Matheson voted against the House Health Care Bill twice. So, it will be interesting to see if he suddenly decides to have a change of heart and support ObamaCare now.

.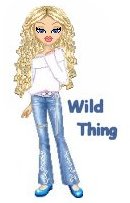 Wild Thing's comment........

Even IF this was a legitimate appointment, the timing is so suspicious that it warrants a good deal of attention.
But what happened was this. Obama has now bribed a member of Congress with a judgeship to the brother to a member of the House of Reps in hopes that he will vote "yes" on Obamacare during the now upcoming reconciliation phase of the bill.
Scott Matheson, brother of Congressman Jim Matheson (D, Utah), was suddenly nominated to the U.S. Court of Appeals for the Tenth Circuit today. Obidiently, Congressman Matheson went from a "no" vote on Obamacare to "undecided."
Posted by Wild Thing at March 5, 2010 05:47 AM
---
Comments
Posted by: Richard at March 5, 2010 09:45 AM
---
In 2012, she needs to be on the Presidential ticket as either President or VP.
Posted by: BobF at March 5, 2010 09:55 AM
---
Richard, thank you so much for the link and information. I sure would think it is an impeachable act your right Richard.
Posted by: Wild Thing at March 5, 2010 07:32 PM
---
BobF., I am so impressed with her. She really takes on the hard things too, and the way she does not mess around hitting hard and making points is so impressive. I agree Bob she would be wonderful.
Posted by: Wild Thing at March 5, 2010 07:34 PM
---