« Patriots That LOVE America Rally in D.C. To Protest The Hate America Obamacare | Main | To The Unborn News For You ~ Bart Stupak CAVES To Baby Killing Obamacare Bill »
March 21, 2010
Pro-Life Democrats Abandon Stupak But Pro-Abortion Health Bill Lacks Votes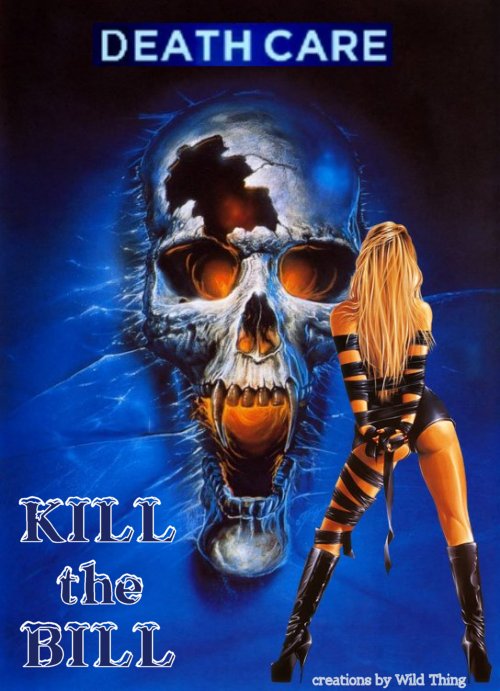 Pro-Life Democrats Abandon Stupak But Pro-Abortion Health Bill Lacks Votes

The number of pro-life Democrats standing with Rep. Bart Stupak against the pro-abortion Senate health care bill has dwindled as Democrats have applied every possible pressure to persuade them to support the measure. With more pro-life Democrats supporting the bill Nancy Pelosi is closer to getting 216 votes.
Stupak told Roll Call his now has only a half dozen pro-life Democrats in his coalition, down from the twelve he has had for weeks who said they would remain firm.
"I don't know if it's enough," Stupak said of whether he can deliver enough votes to defeat the Senate bill and its massive abortion funding. "There's rumors going back and forth. Last I heard they were short four and that was about an hour ago."
Stupak also told The Hill that he's not seen a lot to reassure him about the executive order idea of having President Barack Obama issue a directive removing the abortion funding from the bill. National Right to Life says the idea wouldn't work anyway.
Stupak told reporters that he has "not seen an executive order" and he was "going to think about" what it would have to include to get his vote.
As Stupak's talks with Pelosi and Democrats have seemingly failed on attempting to find a way to prevent abortion funding, more members have declared their support for the bill.
Rep. Henry Cuellar, who insisted he was concerned about abortion funding, said he would support the bill nonetheless.
And Rep. Christopher Carney of Pennsylvania also decided to endorse the measure and, according to Roll Call, provided a misleading analysis of it, saying it "continues the longstanding ban on public funding for abortion, a factor that weighed heavily on my mind in recent days."
Despite the defections, Stupak contends Pelosi is still short the number of votes she needs to pass the bill.
According to vote counts LifeNews.com has seen, as of late Saturday afternoon, 202 House members will back the bill while 209 will oppose it. Adding Stupak's coalition of six Democrats puts the opponents at 215 with nine more lawmakers undecided. One more member deciding to vote no on the bill would give opponents enough to defeat it tomorrow.
Stupak reportedly gathered on the House floor with some lawmakers who appear to be the last of his coalition, including Democratic Rep. Kathy Dahlkemper of Pennsylvania, Alan Mollohan and Nick Rahall of West Virginia and Steve Driehaus and Marcy Kaptur of Ohio. Dan Lipinski of Illinois is also considered a part of the group.
In an interview with The Hill, Kaptur said that an executive order "could be helpful, depending on what's in it."
"I don't really know how real that is," she said of the idea.
Meanwhile, Charmaine Yoest, president of Americans United for Life, believes Pelosi does not yet have the votes to pass the bill Sunday afternoon.
She says the remainder of the Stupak coalition is "very solid" against the bill and that another 8-10 Democrats are still undecided for others reasons about how they will vote.
Yoest also blasted the executive order idea in comments LifeNews.com obtained.
"The proposal to address the problem of abortion funding in the health care bill through use of an Executive Order is a tacit acknowledgement that the bill as it stands is pro-abortion legislation. Both the President and the Speaker have repeatedly denied this stark fact," she said.
"The American people overwhelmingly do not want to see their tax dollars go toward abortion and that is why Speaker Pelosi cannot mobilize a majority coalition for passage. Her multiple attempts to construct esoteric parliamentary maneuvers to circumvent the clear will of the people is unconscionable. This Executive Order proposal is wrong in principle because it would be designed to retroactively address an issue after Congress, as the direct representatives of the people, failed to do so," Yoest added.
.
Stupak and Pelosi Talk Last-Minute Deal on Stopping Health Care Abortion Funding

Nancy Pelosi Rejects Stupak Deal to Remove Abortion Funding From Senate Bill

House Speaker Nancy Pelosi has, once again, rejected a plea from Rep. Bart Stupak to agree to a deal to remove the abortion funding from the Senate health care bill in exchange for support for it. Stupak and other pro-life Democrats have been hoping to strike the abortion funding in exchange for support. As LifeNews.com reported, Stupak said this morning in an interview that he is still negotiating and still hoping for a separate bill to ban abortion funding.
"This bill is about health care and not about abortion," Pelosi said. "There will be no further changes in the bill."
Under the Senate health care bill that will be the main bill Obama and Democrats push through Congress, there is no ban on abortion funding. While some states can opt out of funding abortions under the plan, taxpayers in other states will be forced to pay for them.
But the bill contains other pro-abortion problems that are concerns for pro-life advocates.
The bill requires that at least one health care plan be promoted across the country that pays for abortions, more abortion funding would come via the affordability credits, and many of the so-called limits on abortion funding in the Senate bill are temporary and could expire or be overturned at a later date.
The Senate health care bill also pays for abortions under the Indian Health Service program.
And it contains the Mikulski amendment that would allow the Obama administration to define abortion as preventative care and force insurance plans to pay for abortions.
Finally, the Senate bill does not contain language needed to offer full conscience protection for pro-life medical workers and facilities.
.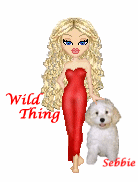 Wild Thing's comment........
Today is not the end of the fight. It will be only the beginning if Congress shoves this unconstitutional, socialist cr*p through Congress. The massive impromptu rally yesterday was just one example among many how more people everyday are becoming more resolute to defend the Constitution.

I can't remember the last time I was so terrified. Today is going to be a stressful, scary day.

....Thank you Mark for sending this to me.


Mark
3rd Mar.Div. 1st Battalion 9th Marine Regiment
1/9 Marines aka The Walking Dead
VN 66-67


Posted by Wild Thing at March 21, 2010 05:55 AM
---
Comments
On Drudge last night it said, they don't have the votes.
the last time the vote was a 4 vote democrat win plus that COW guy from Louisiana. There are two democrats missing murtha and Massa, That by it self gives us the margin of victory. Plus, there are still a bunch of democrats wandering aimlessly as undecideds, this is not a done deal.
Posted by: Mark at March 21, 2010 06:58 AM
---
Wild Thing and Conservative Bear Nation, from the First State that had the guts to ratify the CONSTITUTION on December 7, 1787... THANK-YOU all for having the same guts and love of country in these dark and threatening days! Yogi Berra say's "It's never over until it's over!!"
Posted by: darthcrUSAderworldtour07 at March 21, 2010 08:00 AM
---
Chrissie - you are doing a great job with the research and uptodate postings. WE BELIEVE!!!!
Posted by: jan at March 21, 2010 08:29 AM
---
The WH and Congress are a fragile bunch on s grundless platform. They are overmatched by our strength of values and zeal for freedom.
Posted by: jan at March 21, 2010 08:32 AM
---
As MR over at Mountain Republic asked this AM. Do you think we are going to have to bend over? I'm afraid so but still hoping not.
Posted by: Bob A at March 21, 2010 12:39 PM
---
Stupak capitulated, party agenda before nation as usual!!!
Posted by: Jack at March 21, 2010 04:13 PM
---
Jan thank you so much.
Thank you everyone, I can barely type I am so angry. I love you all!!!!!!!!!!!!!!!!
Posted by: Wild Thing at March 21, 2010 06:27 PM
---