« Andrew Napolitano: Supreme Court to Strike Down Obamacare | Main | Wonderful Jim DeMint: "The President Is Mocking Americans" »
March 28, 2010
NCIS Underfire: Muslim Group Slams Counterterrorism Training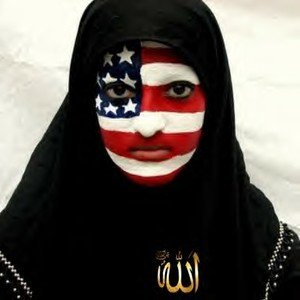 NCIS underfire: Muslim group slams counterterrorism training
by Jim Kouri
One of the nation's largest Muslim civil rights and advocacy organization on Tuesday announced that it complained to the Naval Criminal Investigative Service (NCIS) about alleged anti-Islam bias in the training offered to security personnel by that military law enforcement agency.
The Washington-based Council on American-Islamic Relations (CAIR) received a report that a three-day NCIS surveillance detection course at the U.S. Naval Observatory in Washington, D.C., included the viewing of a film that features terror experts such as Daniel Pipes, Nonie Darwish and Walid Shoebat, whom CAIR characterized as Islamophobic.
CAIR quoted Nonie Darwish as saying, "Islam is cruel, anti-women, anti-religious freedom and anti-personal freedom in general."
Meanwhile, Dr. Daniel Pipes once warned a Jewish convention of the "true dangers" posed by "the presence, and increased stature, and affluence, and enfranchisement of American Muslims." (American Jewish Congress, 10/21/2001).
According to CAIR, the film and the course promoted the theme that "Islam is synonymous with Nazism." The briefing presenter also allegedly used the term "Hajji" as a pejorative in reference to Muslims and stated repeatedly that "Islam is not a religion of peace."
In his letter to NCIS Director Mark D. Clookie, CAIR National Executive Director Nihad Awad wrote in part:
"NCIS has an important role to play in securing our nation and can best carry out that role when its actions are based on accurate and balanced information, not on religious or ethnic stereotyping."
Awad requested an investigation "to ensure that our nation's security personnel are receiving training that is free of political or religious agendas."
Daniel Pipes, the Harvard Professor, publisher and head of the Middle East Forum, has consistently pointed out that CAIR is riddled with extremists and has been closely linked to organizations that have been convicted or individuals convicted of terrorism.
The group, that claims to represent US Muslims but is cited by many US Muslims as being a thinly veiled cover group for extremists, is losing membership. Nonetheless, they mount campaigns to get training and other valuable help to US First Responders stopped, canceled, delegitimized and several jurisdictions have folded attempts to hold counter terror training.

.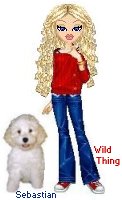 Wild Thing's comment........
OH OK so let's just never have anymore Counterterrorism done on Muslims, Muslim groups or suspicious activity by Muslims. There that settles that problem. Yes right! sheesh
Posted by Wild Thing at March 28, 2010 07:55 AM
---
Comments
CAIR is always going to be on the offensive. Their tactics are the same as any race baiter. Always accuse and never admit. I have not heard of anyone or any organization who takes CAIR seriously. Except maybe our president.
Posted by: TomR at March 28, 2010 12:50 PM
---
If the NCIS/Navy has any balls they will tell CAIR to "PACK SAND", "if you don't like the way we do things in OUR Country, go somewhere else to live"!!! Of course the the President would apologize for our crass arrogant, non-touchy feely behavior....
Throw him OUT the next election!!!
Posted by: John 5 (VN 69/70) at March 28, 2010 01:36 PM
---
I think obama would fire any NCIS who dared talk that way to obama's buddies over at CAIR.
Impeachment is quicker.
Posted by: Mark at March 28, 2010 02:24 PM
---
Tom, your right, I would love for one day for it to be shut down or stopped. Their motives are all against our country like their leaders have said they want Islam to rule America.

John 5 (VN 69/70), I sure hope that is what they will do. I agree John!!

Mark, yessss impeachment!!!!
Posted by: Wild Thing at March 29, 2010 02:14 AM
---
OK after impeachment we'll have a trial for treason and high crimes andf misdemeanors against America. Guilty verdict, sentenced to hang along with all of his co-conspirators. Yippee! America has once again proven what a great country it is.
Posted by: cuchieddie(Enemy of the State) at March 29, 2010 07:52 PM
---
John 5, welcome home brother.
VN 66-68
Posted by: cuchieddie(Enemy of the State) at March 29, 2010 07:53 PM
---