« Dictator Obama and The White Coats | Main | Gore to Receive Honorary Doctorate from UT Knoxville »
March 04, 2010
Charles Krauthammer, Rep. Paul Ryan, Mitch McConnell Speak Out About Obama's Health Care
Does a Spoon Full of Sugar Make Health Care Go Down?
David sounds off on the future of Obamacare.
.
Krauthammer: "This is a man who ran again as man who would clean up Washington, undue it's wicked ways, banish the lobbyists...And here he is proposing, demanding that the member of the House and the Senate ram through a procedure that it's inventor Robert Byrd has said it would be a violation of the spirit and intent of the law, budget reconciliation if it were to be rammed through this way, look I'm not disillusioned in Obama because I was never illusioned, and those who believed in him you know, yes we can means yes I can do anything I damn well please if I have the one vote majority"
.
Rep. Paul Ryan, (R-Wis.)

.
Senator Mitch McConnell right after Obama's speech
McConnell Responds: "The Only Thing That's Bipartisan About This Proposal is the Opposition To It"
McConnell: "It is abundantly clear that the President and the Democratic leadership are calling on their members to ignore the wishes of the American people...So this is really not an argument between Democrats and Republicans, this is an argument between Democrats and the American people..."Every Election this fall will be a Referendum on this issue"
.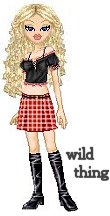 Wild Thing's comment.........
I agree, this Obamacare is Obama vs, the American people. Our voice will ring out across this land in November loud and clear if not before.
Party of no? That is what Obama has accused Repubicans of being. I say NO Obama we are the party of HELL NO!
Posted by Wild Thing at March 4, 2010 05:44 AM
---