« Socialized Medicine Obamacare ~ Doctors Not Liking it and Obama has IRS Has Power to Penalize Americans Who Refuse | Main | Awesome Krauthammer on Obamacare: 'Truth Stretched, Bent & Tortured to an Unbelievable Extent' »
March 20, 2010
If Obamacare Passes What Will Happen by Election Day!

IF OBAMACARE PASSES, WHAT WILL HAPPEN BY ELECTION DAY
by Dick Morris

If the House Democratic majority passes Obama's health care proposals, one of two things will happen by Election Day, 2010 - and neither one will be healthy for the Democrats seeking re-election.

Either the Medicare cuts will take effect or they will be postponed by a terrified Congress.

If they take effect, physicians' fees will be slashed 21 percent and hospital reimbursements for Medicare patients will be cut by $1.3 billion. Tens of thousands of doctors and thousands of health care institutions - hospitals, hospices, outpatient clinics and such - will refuse to treat Medicare patients.
Entire cities will be without one doctor in important specialties who will take care of the elderly on Medicare. Particularly in fields like G.I. care or arthritic and joint pain, doctors will simply refuse to accept the low reimbursement rates they are being offered and hospitals will refuse all but emergency care to Medicare patients. In effect, the elderly will experience a doctors' strike against Medicare patients.
Congress, faced with this massive revolt coming right on the verge of the election, may back down and postpone the cuts. Originally, doctor reimbursement rates were scheduled to drop on March 1 of this year, but Congress postponed it until the fall. Now the Democrats in Congress will face not only cuts in doctors' fees but in all forms of Medicare reimbursement - the so-called "market basket" of cuts programmed into Obamacare.
Congress, being Congress, will probably seek to postpone the cuts until after Election Day. But in doing so, they would expose the deficit reduction and cost containment features of Obama's bill for the fraud that they are. The news media headlines would blare that Congress just voted to add tens or hundreds of billions to the deficit and the big spending, high borrowing image of Congress will worsen. All pretense that Obamacare is not a reckless spending bill will be stripped away and we will be face to face with the reality that it will add hugely to the deficit.
All this will come at precisely the time that House and Senate Democrats are scrambling to rebut the attacks of their Republican challengers over these very issues. If Congress votes to postpone the Medicare cuts, as a former Secretary of HHS predicted to me, they will have to answer for their fiscal irresponsibility right before the election.
Either poison - the cuts or the deficit - will be enough to eradicate an entire generation of House and Senate Democrats.
And these cuts will take place against a backdrop of continuing increases in health insurance premiums, no expansion of coverage (it doesn't kick in until 2013), and no tangible benefit from the Obama bill.
This is the prospect the House and Senate Democrats who vote for Obamacare will face in the fall of 2010. This is the record they will have to defend.
Or, they could save their political lives and vote no!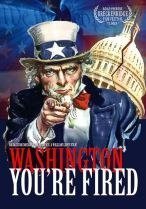 Wild Thing's comment.......
Good article by Morris. They have to decide if they love our country or not. Amyone that votes for this does NOT love America, anyone that is for it does not love our country. I don't care who it is, this is against all our country has stood for and our Constitution.

....Thank you Mark for sending this to me.

Mark
3rd Mar.Div. 1st Battalion 9th Marine Regiment
1/9 Marines aka The Walking Dead
VN 66-67


Posted by Wild Thing at March 20, 2010 06:48 AM
---
Comments
Jerry Falwell's LIBERTY legal eagles will represent some 38 states in court no doubt! It's not over until it's over Yogi Berra used to say!!
WE are one nation UNDER GOD!!!
Posted by: darthcrUSAderworldtour07 at March 20, 2010 09:11 AM
---
It seems like some Democrats are more afraid of obama than of their constituents Others are cutting deals for Federal funds to make them look good. Even others are holding out to get some attention to themselves or to test the waters to see what their voters are thinking. Whatever the reaon, the undecideds are not thinking US Constitution or they would not be undecided.
Posted by: TomR at March 20, 2010 10:06 AM
---
Darth, thank yuo for sharing about that.
Yesss we still are one nation under God.
Posted by: Wild Thing at March 21, 2010 02:34 AM
---
Tom, good point, I think your right.
Posted by: Wild Thing at March 21, 2010 02:35 AM
---
This is sick, but Socialism at any price for the Democrats, eh?
Posted by: Anonymous at March 21, 2010 03:38 AM
---