« Jim Bunning's Finest Hour | Main | Sarah Palin on The Tonight Show with Jay Leno Last Night »
March 03, 2010
Governor Rick Perry Wins the Texas Republican Primary
Governor Rick Perry won the Texas Republican primary.

Senator Kay Bailey Hutchison conceded the election at 9:30. Truther-Tea Party candidate Debra Medina took about one-fifth of the vote.

Gov. Perry beats Hutchison in Texas GOP primary
Sen. Kay Bailey Hutchison conceded the Republican nomination for Texas governor to Gov. Rick Perry on Tuesday following a heated primary battle that highlighted the growing anti-Washington mood among voters in midterm elections.
Hutchison was once seen as the candidate who could deliver Perry's first election loss in a lifetime of public office, but the governor, a darling of the social conservatives, forcefully painted the senator as too entrenched in Washington politics.
Speaking at his election night party in Driftwood after Hutchison conceded, Perry said he would unite a fractured Texas Republican Party in the November general election and stressed that Washington politics had no place in the Lone Star state.
"From Driftwood, Texas, to Washington, D.C. we are sending you a message tonight: Stop messing with Texas!" Perry said.
Perry, Texas' longest-serving governor, had 51 percent of the vote compared to Hutchinson's 31 percent, with nearly three-fourths of precincts reporting Tuesday night. About one in five voters cast ballots for a third candidate, Debra Medina, a GOP party activist who was backed by some in the state's tea party movement.
Perry will face former Houston Mayor Bill White, who easily defeated Houston hair-care magnate Farouk Shami and five other Democrats to win his party's nomination for governor and immediately turned on Perry.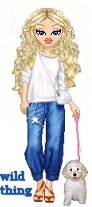 Wild Thing's comment.......
I am so glad, I did not want the others to win. This was a hard fought campaign.
Posted by Wild Thing at March 3, 2010 05:50 AM
---
Comments
I think it strange that Hutchinson dropped out. This is my opinion and I don't know what went on in Texas. Don't get me wrong I like Rick Perry and think he's the best man for the job. That Medina girl was a real kook a 9-11 truther, so she was out immediately, who still believes that George Bush had something to do with the 9-11 attacks.
So now on to the Election.
Posted by: Mark at March 3, 2010 07:53 AM
---
I know Conservatives in Texas are happy.
Posted by: BobF at March 3, 2010 07:57 AM
---
Yes we are Bob. But not surprised. The conservative movement is very alive here in Texas. Kay Bailey Hutchinson did hersself no favors entering this race. She could lose her Senate seat if a strong conservative runs against her in her nect primary.
Posted by: TomR at March 3, 2010 11:10 AM
---
But Tom, doesn't Perry support the International Highway from Messiko to Kanada right through Texas?
Posted by: Eddie (Enemy of the State) at March 3, 2010 04:47 PM
---
Eddie
My father was one of the International Highway promoters from Ike's adminstration on. He tried for forty years to get that Highway built right through Indiana and Detroit and into Canada. It was his belief was that the superior culture of the and greater population of United Statess would filter into Mexico until we would finally just absorb Mexico as we did Texas. He worked on another project to absorb the parts of Canida from west ro east.

All of this may seem an impossible dream as America chokes trying to digest the flood of third world immiigrants that Ted Kenedy burdined the US with but if we slow that flood (so far equal to the population of Canada) it will take only to the third generation, about forty years, for those imigrants to normalize as Americans and then extending the conservative values to Mexico will be due. In addition the Roe effect is actually defeating the Kenedy effort to debase the voting population with floods of ignorant immigrants. The Tea Parties are proving that.
Governor Rick Perry has to at least partialy plan for forty years into the future.
Posted by: Avitar at March 4, 2010 01:29 AM
---