« Obama Medicare Pick, Donald Berwick, Urges 'radical transfer of power' | Main | Lawrence Eagleburger: Obama's Playing With Fire, Playing With Dynamite & Doesn't Learn »
March 31, 2010
God Hating Iowa Town Tried To Rename Good Friday To "Spring Holiday" Day
One more ignorant American @ssclown ....Tim Hart
Iowa Town Renames Good Friday to 'Spring Holiday'
Citing the Separation of Church and State, Davenport Nixes Holy Day

One week before the most solemn day in the Christian year, the city of Davenport, Iowa removed Good Friday from its municipal calendar, setting off a storm of complaints from Christians and union members whose contracts give them that day off.
Taking a recommendation by the Davenport Civil Rights Commission to change the holiday's name to something more ecumenical, City Administrator Craig Malin sent a memo to municipal employees announcing Good Friday would officially be known as "Spring Holiday."
"My phone has been ringing off the hook since Saturday," said city council alderman Bill Edmond. "People are genuinely upset because this is nothing but political correctness run amok."
Edmond said the city administrator made the change unilaterally and did not bring it to the council for a vote, a requirement for a change in policy.
"The city council didn't know anything about the change. We were blind sided and now we've got to clean this mess up. How do you tell people the city renamed a 2,000 year old holiday?" said Edmond.
It didn't take long for the city the resurrect the name Good Friday. Malin was overruled today and the words "Spring Holiday" disappeared.
Good Friday commemorates the day Jesus was crucified and died. Christians celebrate his resurrection the following Sunday, Easter.
The Civil Rights Commission said it recommended changing the name to better reflect the city's diversity and maintain a separation of church and state when it came to official municipal holidays.
"We merely made a recommendation that the name be changed to something other than Good Friday," said Tim Hart, the commission's chairman. "Our Constitution calls for separation of church and state. Davenport touts itself as a diverse city and given all the different types of religious and ethnic backgrounds we represent, we suggested the change."
News of the change could not have come at more significant time in the Christian calendar. News of the name change spread through the town on Palm Sunday, the beginning of Holy Week, becoming a topic of conversation at church services throughout Davenport.
"If you deny the idea of Good Friday then you have to deny Easter," Monsignor Robert Schmidt told ABC affiliate WQAD.
Hart said the commission had no plans to change the name of Easter Sunday, because it fell on a weekend and government offices were already closed. The commission, he said, discussed changing Christmas, but decided enough other religions celebrate Christmas too. Hart, however, could not name one.
The religious right has attacked town governments that have removed public Christmas displays, calling such practices a "war on Christmas."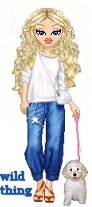 Wild Thing's comment......

This is not about separation of church and state. This is about trying to wipe out Christian culture.
I have had it with people in our country pushing God out of our lives and that includes the Obama freaks in OUR White House!

So when they have spring floods, and they always do. Who are they going to call? Someone who can rebuke the wind or calm the sea and walk on the water, or Obozo and FEMA.

....Thank you Mark for sending this to me.


Mark
3rd Mar.Div. 1st Battalion 9th Marine Regiment
1/9 Marines aka The Walking Dead
VN 66-67


Posted by Wild Thing at March 31, 2010 06:45 AM
---
Comments
America is a Christian nation. Just because obama and leftists deny it does not make their statements and PC legitimate. I am glad to see that the public backlash in Davenport was intense and successful.
Posted by: TomR at March 31, 2010 11:13 AM
---
Tom, me too, this needs to happen everytime they try to destroy Christain things like they did. Fast and furious response.
Posted by: Wild Thing at April 1, 2010 04:35 AM
---