« Awesome Speech By Congressman Steve King At Rally To Protest Obamacare | Main | Patriots That LOVE America Rally in D.C. To Protest The Hate America Obamacare »
March 21, 2010
Fantastic GOP Rep. Paul Ryan making House Rules Committee Chair Louise Slaughter Look Clueless

GOP Rep. Paul Ryan making House Rules Committee Chair Louise Slaughter look clueless as he clearly explained his plan today that would bring solvency to Medicare. Ryan had to take on both Slaughter and Rep. Xavier Becerra, who tried to tag team him because Slaughter was - well, getting "slaughtered," in trying to deal with Ryan on her own.
They first claimed Republicans had no plan for Health Care Reform or Medicare Reform, and when Ryan began answering Slaughter's question regarding what he would do about Medicare, he began explaining it in such detail and clarity that she tried to shut him up, and then appealed to Becerra for help when she could not.


.
Congressman Ryan explains the double counting in Medicare
"If you look at the letter from CBO, page 4, it is quoted as saying, "In effect, the majority of the HI trust fund savings under H.R. 3590 and the reconciliation proposal would be used to pay for other spending and therefore would not enhance the ability of the government to pay for future Medicare benefits."
.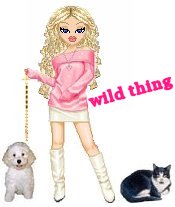 Wild Thing'a comment........

Paul Ryan continues to impress. He is brilliant and is an excellent communicator. The sky's the limit for his future.
Posted by Wild Thing at March 21, 2010 05:49 AM
---