« Pelosi: GOP Orchestrated Some Tea Parties ~ LOL OH Really? Haha | Main | GOP Rep. Paul Ryan Asked If Obama and Pelosi Will Have Votes on Obamacare »
March 01, 2010
Desperation Grows In Chile After 8.8 Magnitude
.
Death Toll is now 708. This is so horrible, so sad.


One of the world's most powerful earthquakes in a century battered Chile on Saturday.
Buildings caught fire, bridges collapsed and debris blocked streets across swathes of central Chile.
A 15-storey building collapsed in Concepcion, the closest major city to the epicenter, and overturned cars lay scattered below a fallen overpass in the capital Santiago. Telephone and power lines went down, making it difficult to assess the full extent of the damage and loss of life.
"It came in waves and lasted so long. Three minutes is an eternity. We kept worrying that it was getting stronger, like a terrifying Hollywood movie," said Santiago housewife Dolores Cuevas.
But it was the fifth-largest earthquake since 1900 and dealt a blow to the economy and infrastructure of the world's No. 1 copper producer and one of Latin America's most developed and stable countries.
"This will be a major blow to the country's infrastructure; there has been major damage to roads, airports, which are now suspended, ports and also in housing," Chilean President-elect Sebastian Pinera said.
The quake halted operations at two oil refineries and two major copper mines and the government said an estimated half a million homes were severely damaged.
President Michelle Bachelet said a huge wave hit the Juan Fernandez islands, an archipelago where Scottish sailor Alexander Selkirk was marooned in the 18th century, inspiring the novel Robinson Crusoe.
"There was a series of waves that got bigger and bigger, which gave people time to save themselves," pilot Fernando Avaria told TVN television by telephone from the main island. Three people were killed and four missing there, he said.
Chilean seaside resort of Pelluhue has been washed away; municipality had about 1,000 residents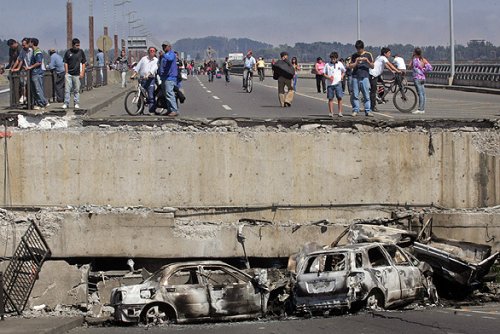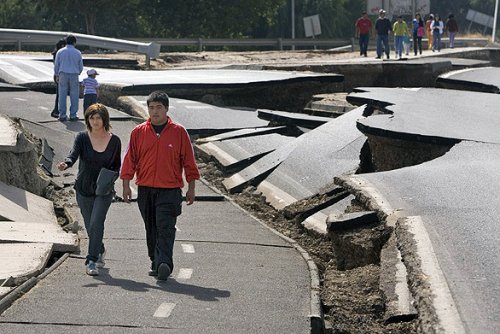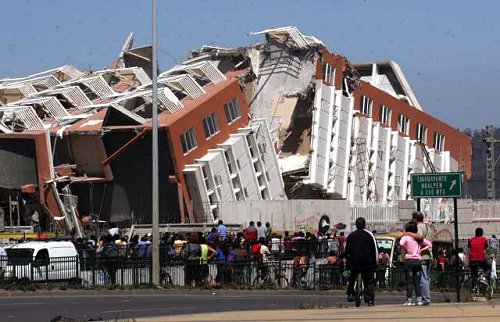 .


Wild Thing's comment......

There are a lot more dead than being reported then first reported. The numbers grow as they find the missing people. Prayers for those that survived in Chile.
One news commentator said that Chile had high building standards because they were so earthquake-prone. That probably helped keep the damage down. Even so, an 8+ is going to do damage.
Posted by Wild Thing at March 1, 2010 02:45 AM
---
Comments
That is a very big earthquake. I understand they have had many, many aftershocks. As you note WT, the Chileans have high standards for building and that probably prevented many deaths and injuries. Anyway, I will say some prayers for them
Posted by: TomR at March 1, 2010 11:28 AM
---
Tom, yes your right about the aftershocks.
Posted by: Wild Thing at March 2, 2010 12:45 AM
---