« Biden: Health Reform Bill Is Unpopular Because It's Too "Complicated" for the People to Understand | Main | Obama Says Most of Washington Thinks He's an 'Idiot' »
March 11, 2010
Charles Krauthammer Comments On Chief Justice John Roberts' Response To Obama's Attack On The Supreme Court

Charles Krauthammer comments on Chief Justice John Roberts' response to Obama's attack on the Supreme Court during his State of the Union.
Krauthammer said, "I hope that next year there are nine empty seats in the State of the Union Address, that would be the appropriate rebuke." Krauthammer said he liked John Roberts' response, saying it "had the right judicial touch," and he again said, "What I'd like to see is the empty nine seats for every State of the Union in the Obama presidency, that would send a message."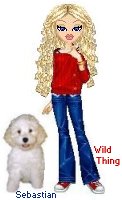 Wild Thing's comment........
heh heh LOVE Krauthammer's response about Obama.
Posted by Wild Thing at March 11, 2010 06:49 AM
---
Comments
Chales Krauthammer is so eloquent in his statements. Maybe he serves best where he is at Fox News. I would really like to see him in the Senate or higher office. I don't think he would take one of those positions, not just because of his disability. But because I think his self esteem would not tolerate the wheeling and dealing politicians do.
Posted by: TomR at March 11, 2010 10:13 AM
---
Tom, I agree, he is making a difference right where he is, I doubt too he would like the huge amount of baloney that goes on.
Posted by: Wild Thing at March 11, 2010 04:33 PM
---