« Students Protesting Obama's Future Visit To Indonesia | Main | House Democrats Post The ObamaCare Bill for Budget Markup Monday »
March 15, 2010
Actor Peter Graves Dies at 83

Peter Graves, the cool spymaster of television's "Mission Impossible" and the dignified host of the "Biography" series, who successfully spoofed his own gravitas in the "Airplane" movie farces, died Sunday. He was 83.
He died of a heart attack at his home in Pacific Palisades, Calif., said Fred Barman, his business manager.
It was a testament to Mr. Graves's earnest, unhammy ability to make fun of himself that after decades of playing square he-men and straitlaced authority figures, he was perhaps best known to younger audiences for a deadpan line in "Airplane!" ("Joey, do you like movies about gladiators?") and one from a memorable Geico car insurance commercial ("I was one lucky woman").
Born Peter Aurness in Minneapolis, the blond, 6-foot-2 .Mr. Graves served in the Army Air Force in 1944-45, studied drama at the University of Minnesota under the G.I. Bill and played the clarinet in local bands before following his older brother, James Arness, to Hollywood.
A journeyman actor with more than 130 film and TV credits listed on the Internet Movie Database Web site, he received a star on the Hollywood Walk of Fame last Oct. 30.
The younger brother of Jim Arness of "Gunsmoke" fame, Graves made his film debut in the 1951 crime drama "Rogue River." Two years later, he portrayed a German spy placed among allied prisoners of war in "Stalag 17."
One of his early TV credits was as Jim Newton on the Saturday morning children's series "Fury," about a horse and the boy who loved him, which ran from 1955-60.
In 1967, Graves was cast to replace Steven Hill as the leader of the Impossible Missions Force following the first season of the CBS spy drama "Mission: Impossible."
Graves played Jim Phelps, who would receive instructions for his team's next mission via a tape that would memorably self-destruct in five seconds, until the series' cancellation in 1973. Graves reprised the role on a 1988-90 revival on ABC.
In a departure from most of his dramatic roles, Graves starred as Capt. Clarence Oveur in the classic 1980 spoof of disaster movies "Airplane!"
Graves parlayed his portrayal of authority figures on "Mission: Impossible" and "Airplane!" into the hosting role on A&E's "Biography" from 1994-2006.
Graves' other movie credits included "The Court-Martial of Billy Mitchell"; "A Rage to Live"; "The Raid"; "The Ballad of Josie"; "The Long Grey Line"; "Texas Across the River"; "Five Man Army"; "Spree"; "Number One with a Gun"; "Savannah Smiles"; "Survival Run" "Cruise Missile"; "Black Tuesday" and "Fort Defiance."
Graves also appeared in the ABC miniseries "The Winds of War" and its sequel, "War and Remembrance."
His last performance was as the narrator in 2010's "Darkstar."
.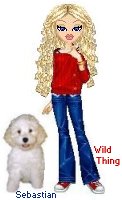 Wild Thing's comment........
Rest in Peace Peter Graves. I met his brother, James Arness is 86, one time, a really nice man.
Graves was great in Stalag 17, but absolute perfection in Airplane.
Posted by Wild Thing at March 15, 2010 05:45 AM
---
Comments
Peter Graves and his brother James Arness are the Hollywood types I admired while I was growing up and after. They had clean images and avoided controversy. Both were WWII vets. Arness was an infantryman.
I will always remember Graves from Mission Impossible and James Arness, of course, from Gunsmoke.
Posted by: TomR at March 15, 2010 10:34 AM
---
Tom, me too, it is sad to see this generation of their passing away. The new stars are mostly selfish and me me me people and no connection with how awesome our country is or respect, real honest to God respect for our troops.
Posted by: Wild Thing at March 15, 2010 06:43 PM
---