« A Sneak Peak at A Few of the Super Bowl XLIV Ads | Main | Eric Holder: 'I made the Decision' on Abdulmutallab »
February 04, 2010
The Post-American Bandstand with Pat Boone ~ LOL Funny Video!
This video helps celebrate Barack Obama's recent Las Vegas statement. Yes, this really is Pat Boone.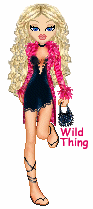 Wild Thing's comment.........
Hahaha Love the video.
Posted by Wild Thing at February 4, 2010 04:44 AM
---
Comments
I love Zoe, he's hitting them out of the ball park everyday. PJTV rocks!
Posted by: Eddie (Enemy of the State) at February 4, 2010 11:03 AM
---
Excellent ! Even Pat Boone doesn't look a day over...ah forget it. White Bucks and Saddle shoes. Long time ago.
Posted by: Mark at February 4, 2010 07:29 PM
---
Eddie, they are good.
Mark, Hahahha good one!!!
Posted by: Wild Thing at February 5, 2010 02:12 AM
---