« Going Against The Will Of The People Obama To Propose Giving Feds NEW POWER! | Main | Obama's Muslim Envoy Radical ~ Lied About Supporting Terror Suspect »
February 22, 2010
"The Pacific" March 14, 2010 - HBO ( the latest trailer)
This is the latest trailer for the 10-part miniseries "The Pacific" March 14, 2010 - HBO

The miniseries premiere will take place at San Diego's USS Midway Museum on February 25. County Supervisor Greg Cox said some of "The Pacific" actors will be on hand for the invitation-only screening, to be attended by veterans and members of the local military community. San Diego will be one of 15 cities participating in the national launch of the miniseries.
.

A Conversation With The Executive Producers
.

Production Budget : $150 millions
Directors : - Carl Franklin
- David Nutter
- Timothy Van Patten
Writers : - Robert Leckie (Book)
- Eugene Sledge (Book)
- Bruce C. McKenna
Shooting places : Australia

CAST:
Joseph Mazzello... Eugene B. Sledge
William Sadler... Lieutenant General Lewis 'Chesty' Burwell Puller
Jacob Pitts...Hoosier
Isabel Lucas... Gwen
Ashton Holmes... Sid Phillips
Matt Craven... Dr. Grant
Jon Seda... John 'Manila' Basilone
Cariba Heine... Phyllis
Brendan Fletcher... Bill Leyden
Joshua Close... Edward Sledge
James Badge Dale... Robert Leckie
Rami Malek... Merriell 'Snafu' Shelton
Nathan Corddry... Pvt. Loudmouth
Matthew Dale... Sgt John Marmet
Jon Bernthal... Rodriguez
Nikolai Nikolaeff... Rear Echelon Man
Damon Herriman... Merrin
Gary Sweet... Haney
Martin McCann... R.V. Burgin
Betty Buckley
SYNOPSIS:
The intertwined real-life journeys of three U.S. Marines Robert Leckie, Eugene Sledge and John Basilone across the vast canvas of the Pacific Theater during World War II, in an infantry division nicknamed "The Old Breed" for its position as the oldest and largest active duty division of the U.S. Marine Corps. With the support of their fellow Marines and comrades in the Navy, Air Force and Army, the 1st Marine Division was at the forefront of many of hardest-fought campaigns of the Pacific War.. The miniseries follows these men and their fellow Marines from their first battle with the Japanese on Guadalcanal, through the rain forests of Cape Gloucester and the strongholds of Peleliu, across the bloody sands of Iwo Jima and through the horror of Okinawa, and finally to their triumphant but uneasy return home after V-J Day.
.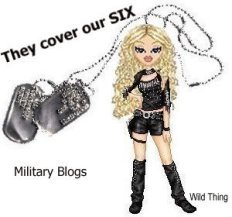 Wild Thing's comment........
I am really looking forward to seeing this 10 part series. I wanted to keep you up to date as to the newest trailer and the start date for it's appearing on HBO.
Posted by Wild Thing at February 22, 2010 06:55 AM
---
Comments
Thanks Chrissie, I don't subscribe to HBO it might get released as a CD soon, hope so.
Posted by: Jack at February 22, 2010 12:21 PM
---
Why isn't NICK on the cast? He's 'died' more than any others on this cast! WE WANT NICK!!
Posted by: darthcrUSAderworldtour07 at February 22, 2010 06:35 PM
---
Jack, I bet it will be on CD. After they show it. I hope so.
Posted by: Wild Thing at February 22, 2010 07:34 PM
---
Darth, giggle, Nick would love to have been in it I am sure. heh heh
Posted by: Wild Thing at February 22, 2010 07:35 PM
---
The Title
It Can Not be Inherited
Nor Can it Ever be Purchased
You or No One Alive
can Buy It for Any Price
It is Impossible to Rent
and It Can Not be Lent
You Alone and Our Own
have Earned It
with Your Sweat, Blood and Lives.
You Own It Forever
The Title
"United States Marine"
In Honor of Our Fallen
and Disabled Brothers
Respectfully,
George L. Scott, Jr.
Copyright 1990
"The Title" was written with respect for all Good Marine. It acknowledges those Marines that are our Fallen and Disabled Brothers. At the time of it's writing, a particular Fallen Brother came to mind. This Marine (S/Sgt. RP Haskell), in my heart, is the epitome of what the United States Marine Corps produces. I was told that S/Sgt. Haskell died in Vietnam 1966-67. However, since "The Title" was written, I stand corrected. Capt. R.P. Haskell, USMC, Ret., is living with his family on the east coast after his 34 year career. S/Sgt . R.P. Haskell, for a time, was my Senior D.I., Plt. 172, 1st BN., Parris Island, formed Friday 13Sep63. Rank we find is irrelevant when we respect and admire any Outstanding Marine. Semper Fidelis.
Posted by: Mark at February 23, 2010 07:23 AM
---