« Wise up and Quit Whining! by Colonel Bob Pappas, USMC, Retired | Main | P.O. Box 1142 »
February 13, 2010
The Obama Administration Is Going Back To A Pre-9/11 Mentality!
Missouri GOP Sen. Kit Bond talking to Greta Van Susteren, where he said the Obama Administration is "going back to a pre-9/11 mentality":
"But what my real beef is with the administration that seems to be going back to a pre-9/11 mentality, where they treat terrorists as ordinary criminals. That was deadly in the past, and I'm afraid it will be again."
Bond has been very critical of the way the Obama Administration has handled the "Underwear Bomber," in reading him his "Miranda Rights" instead of getting all the information possible out of him about other terrorist activities.

.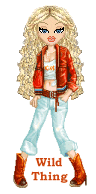 Wild Thing's comment.......
Bond is right. That is exactly what Obama has set out to do and is doing - operating with a "Pre-9/11 Mindset." In the 1990's, we treated terrorist activity like common criminal activity rather than as a war for survival. Obama has returned to that mentality.
Read more...
Posted by Wild Thing at February 13, 2010 12:47 AM
---
Comments
Here are a couple of clips to watch.
http://boudicabpi.boudica.us/?p=1392
Even Kenya has woken up to what a douchebag this Obombo character is and has turned to israel for help in fighting Mislim extremists.
Posted by: Bob A at February 13, 2010 10:58 AM
---
How was Eric Holder able to so quickly issue orders to Mirandize the Christmas bomber? Why wasn't he thinking instead of getting as much information as possible? This obama administration seems to be dedicated to bringing down America. I don't know why but they are sure at high speed on that "change" slogan.
Posted by: TomR at February 13, 2010 11:29 AM
---
This whole administration is filled with nothing but Non-sense. When A-jad decides to Nuke somebody, only then will this moron wake up. Even then it is doubt full.
Posted by: Mark at February 13, 2010 02:11 PM
---
Bob A., thank you so much.
Tom, well said, high speed on change is so true.

Mark I think so too, even then if Iran nukes Isreal or someone else Obama may not even wake up then.
Posted by: Wild Thing at February 13, 2010 09:14 PM
---