« John Kerry And The Democrat's Disgusting Donation Plea | Main | 'Washington knows best' By Betsy McCaughey »
February 28, 2010
Sept. 11 Hijackers' Florida Apartment Demolished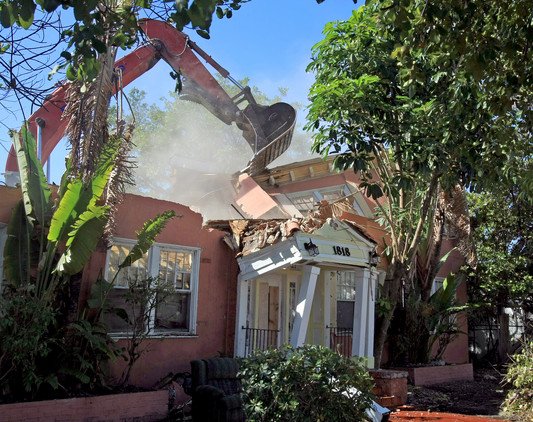 House where Mohamed Atta and Marwan al-Shehhi lived just before they piloted the two hijacked planes that crashed into the Twin Towers of the World Trade Center on Sept. 11.

Sept. 11 Hijackers' Florida Apartment Demolished

An abandoned apartment building in Hollywood, Florida where two of the September 11 hijackers lived for several months before the attack was demolished Friday.
A crowd gathered to watch the building in Jackson Street be torn down, Fox reported.
"It's almost like it was a monster's lair and I don't think anybody would want to live in a place like that," demolition expert Darren Fradin said.
"We're happy to take this thing down," he said. "We understand there used to be some monsters that lived in this place."
Not long after hijackers flew two planes into New York City's World Trade center towers in 2001, police descended on the Florida property gathering evidence.
Mohamed Atta and Marwan al-Shehhi lived there from May to June 2001 before their suicide mission, Fox reported.
The property developer intends to turn the area into a parking lot and a community pool.
Comments from neighbors from South Florida.com
"It's good to see it go. Get rid of the karma," said neighbor Phil Cook.
Clad in a Sept. 11 memorial shirt, Nancy Tappen appeared with a walker and a camera to snap a shot of Apartment 3A, the second-floor unit where the terrorists lived. "It's a part of history, right?" she said. "A bad part."
Virginia Bourgeois, from a block away, stood in the sun and contemplated the crumpled building Atta once called home.
"To think he was right there — my God," she said. "But he's gone and it's gone."
Noreen Buchbinder, owner of a nearby pizzeria, lauded the building's demise. "It's a way of getting back," she said.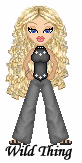 Wild Thing's comment........
No other fate is possible for a place with such a past.

....Thank you Darth for sending this to me.


Darth
U.S. Airforce
C-5 loadmaster
84-97


Posted by Wild Thing at February 28, 2010 01:48 AM
---