« P.O. Box 1142 | Main | Rep. Patrick Kennedy Decision Not to Seek Re-election ~ GOOD Get Lost! »
February 13, 2010
Sen. Rockefeller On Obama: "He's Beginning To Be Not Believable To Me"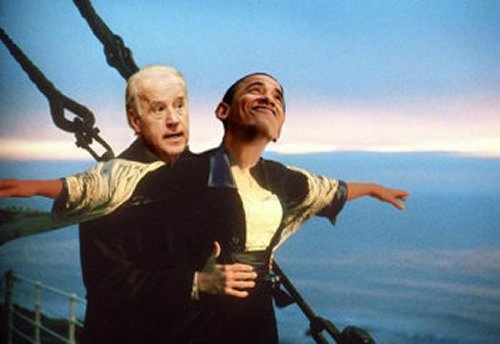 .
Senator Jay Rockefeller (Dem- West Virginia) told a committee hearing yesterday that Barack Obama is "beginning to be unbelievable" to him.
"He says 'I'm for clean coal,' and then he says it in his speeches, but he doesn't say it in here," said Sen. Jay Rockefeller of West Virginia. "And he doesn't say it in the minds of my own people. And he's beginning to not be believable to me."
Being 'frank'

We don't know whether Gov. Joe Manchin, in discussing a meeting with President Barack Obama, used the word "frank" as it so often is employed in diplomacy. After he and several other governors met to discuss energy policy with Obama, Manchin said the conversation was "direct, frank, right from everyone's heart. I think (Obama) knows very well where (coal state governors) are coming from."
When diplomats use the word "frank," it often is code for a discussion in which the parties are nowhere near agreement. That is the case with Obama and coal. Despite what he says, the president continues to act in ways that, if continued, will devastate the coal industry and states like ours that depend on it.
More worrisome for tens of millions of Americans who do not live in coal-producing states is the effect Obama's policies will have on them. If measures such as "cap and trade" are implemented, many families will see their utility bills go up by thousands of dollars a year.
Obama insists that he does not want to write off coal as a fuel used widely in the United States. But as so often is the case in Washington, his policies do not agree with his public pronouncements. The "cap and trade" bill, an announcement by the Environmental Protection Agency that it may take dramatic action on its own, and EPA behavior involving mining permits are examples of anti-coal policy.
For too long, some coal-state members of Congress accepted Obama's promises without noticing the 800-pound gorilla in the room - administration policies. There is evidence that may change.
Sen. Jay Rockefeller, D-W.Va., seems to have become a convert. Last week he signaled strongly that promises from the White House are not enough. During a Senate hearing on Obama's proposal for the 2001 budget, Rockefeller lashed out.
According to one published report, Rockefeller made it clear "he isn't sure he trusts the president's commitments to coal. ..." Referring to Obama's pledges to support coal, the senator complained that, "He says it in his speeches, but he doesn't say it in (his budget proposal). He doesn't say it in the actions of (EPA Administrator) Lisa Jackson. And he doesn't say it in the minds of my own people. And he's beginning to not be believable to me."
Precisely. In an interview published in the New York Times, Rockefeller said it is not just energy spending policy that worries him. "It's not a question of money, it's a question of the overall approach. I just wonder whether they really do understand the importance of coal, the fact the nation can't exist without it," he explained.
As Rockefeller stressed, the issue is a nonpartisan one in which Obama may find himself contending against many Democrats, as well as Republican lawmakers. "There's some coal-state senators like myself that have to be satisfied; forget all the Republicans who vote 'no' on everything," he told the Times reporter.
If Obama gets away with saying one thing and doing another in regard to coal, our state will be devastated. And again, tens of millions of other Americans, many in states where not a ton of coal is mined, will pay dearly. The nation's economy as a whole will suffer.
But if other members of Congress join Rockefeller in demanding that Obama adopt a more rational philosophy, the looming disaster can be prevented. That needs to happen soon and in dramatic fashion - and we urge West Virginia's congressional delegation in both the Senate and the House of Representatives to be leaders in demanding that the president match his policies to his promises.
.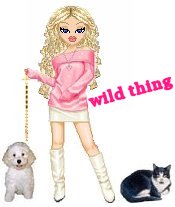 Wild Thing's comment........
The Dems know they have a complete disaster on their hands.
Obama said very clearly that he planned to bankrupt the coal industry. I guess the voters and politicians from the coal mining states—which includes quite a few states that voted for Obama—weren't listening.
And McCain, jackass that he is, never really raised this issue during the election debates. Sarah was talking about drilling and energy independence, and McCain was in Full Green Mode.
The community organizer has anchored himself with every fruitcake radical Czar and idea he could find. Not to mention Michelle.
Sorros may want to get his money back from his purchase of Barack Hussein Obama.
Posted by Wild Thing at February 13, 2010 12:50 AM
---
Comments
They're not very bright, are they? All of the information was there before the election. What Obama is and what he was going to do to the country. My state, Missouri, gets 80% of it's electricity from coal. If electric rates double, as is predicted, many people here will freeze or die of heat stroke. Not to mention the damage to the economy when people can't afford to buy things and support small business. The man is a disaster. More unemployment and inflation.
Posted by: Jim at February 13, 2010 09:20 AM
---
Well, the coal miners only heard obama's plans to support and strengthen the unions. They did not pay much attention to his plan to bankrupt the coal industry. Without the companies there are no jobs, unions or not.
Posted by: TomR at February 13, 2010 11:02 AM
---
What can I say, when both parties work toward totalitarian control? We have no advocates of freedom, only supplicants to the UN.
Posted by: Jack at February 13, 2010 12:11 PM
---
When he claimed he would beat up on Coal, I thought for sure Pennsylvania would not go to obama, talk about the blind leading the blind this was nuts. Now they are waking up. I hope.

Posted by: Mark at February 13, 2010 05:55 PM
---
Thank you everyone so much.
And thank you Jack for the link.
Posted by: Wild Thing at February 13, 2010 09:08 PM
---
Let me add that West Virginia did NOT vote for Obama. Our electorial votes went to McCain.
Posted by: Lynda at February 18, 2010 01:35 PM
---