« STILL NOT LISTENING: Obama Wants KSM in NYC | Main | U.N. Gun Ban Faces Pre-emptive Attack »
February 08, 2010
Sarah Palin Campaigns for Rick Perry in Texas Yesterday
About 15,000 people formed a line that snaked around the Berry Center in Cypress, just northwest of Houston. They've come an hour early on Super Bowl Sunday to grab tickets and see Sarah Palin and Rick Perry. The crowd is big, really big, for a governor's campaign and is more on the scale of a presidential rally. Signs around the arena welcome Sarah Palin to Texas and say "Texas is Succeeding"
Part Two
.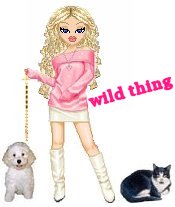 Wild Thing's comment.......
Sarah spoke about Texas and Perry. Obama couldn't say two sentences without saying "I" or "me" and that translated into big time losses for his candidates.

Posted by Wild Thing at February 8, 2010 12:47 AM
---
Comments
LOL, as a student I was taught that the computer only does what it is told, TOTUS can't even program his teleprompter, yep he's still Number Two!!!

Posted by: Jack at February 8, 2010 09:00 AM
---
I am and have been a Rick Perry supporter. It angers me that US Senator Kay Bailey Hutchinson is running against him in the primary. It just draws funds away from the general election against a Democrat. I hope Perry buries KBH's ass in the primary. Then she can return to Washington DC where she too frequently plays a RINO.
Sarah Palin and Rick Perry would be a good ticket in 2012.
Posted by: TomR at February 8, 2010 11:44 AM
---
God is great!!! Murtha is gone.
Posted by: Jack at February 8, 2010 02:45 PM
---
Yes Jack, that piece of crap is now in hell with the Kennedy's
Posted by: Eddie (Enemy of the State) at February 8, 2010 03:13 PM
---
Maybe all the crass accusations against doctors by obama, amputate feet for cash, remove Tonsils for cash...Murtha was a big health care supporter...Hmmm... what are the possibilities...let me count the ways.

As one Marine was quoted in Korea, " Its cold outside but not as cold as my boy Willie(or John), He's dead, F*ck him."
Posted by: Mark at February 8, 2010 06:17 PM
---
Jack, good one. That was GREAT. Thank you.
Tom, I agree and you said it exactly how I feel about it too.
Eddie, Ditto that.
Thanks Jack and yes Eddie, they can spend eternity together down there.

Mark,, yesssssss!!!!
Posted by: Wild Thing at February 9, 2010 12:09 AM
---