« "The Pacific" March 14, 2010 - HBO ( the latest trailer) | Main | New U.S. Senator Helps Democrats Advance Jobs Bill »
February 23, 2010
Obama's Muslim Envoy Radical ~ Lied About Supporting Terror Suspect
Obama's envoy to the Islamic bloc, Rashad Hussain, acknowledged Friday that he was accurately quoted in 2004 as calling the treatment of activist Sami al-Arian, then facing trial for supporting a Palestinian terrorist group. He had lied about the comment earlier in the week. The White House announced after the fact that they continue to have confidence in the Muslim radical.
>

U.S. Atty Gen. Holder admits 9 Obama Dept. of Justice appointees worked for terrorist detainees
Washington Examiner
Attorney General Eric Holder says nine Obama appointees in the Justice Department have represented or advocated for terrorist detainees before joining the Justice Department. But he does not reveal any names beyond the two officials whose work has already been publicly reported. And all the lawyers, according to Holder, are eligible to work on general detainee matters, even if there are specific parts of some cases they cannot be involved in.
Holder's admission comes in the form of an answer to a question posed last November by Republican Sen. Charles Grassley. Noting that one Obama appointee, Principal Deputy Solicitor General Neal Katyal, formerly represented Osama bin Laden's driver, and another appointee, Jennifer Daskal, previously advocated for detainees at Human Rights Watch, Grassley asked Holder to give the Senate Judiciary Committee "the names of political appointees in your department who represent detainees or who work for organizations advocating on their behalf…the cases or projects that these appointees work with respect to detainee prior to joining the Justice Department…and the cases or projects relating to detainees that have worked on since joining the Justice Department."
In his response, Holder has given Grassley almost nothing. He says nine Obama political appointees at the Justice Department have advocated on behalf of detainees, but did not identify any of the nine other than the two, Katyal and Daskal, whose names Grassley already knew. "To the best of our knowledge," Holder writes, during their employment prior to joining the government, only five of the lawyers who serve as political appointees in those components represented detainees, and four others either contributed to amicus briefs in detainee-related cases or were otherwise involved in advocacy on behalf of detainees.
Holder says other Obama appointees, like Holder himself, came from law firms which represented detainees but did no work on behalf of the terrorist prisoners. But other than Katyal and Daskal, Holder does not reveal any names of any Obama appointees, nor does he mention the cases they worked on.
And what are they recused from, anyway? Very little. Holder writes that Katyal has not worked on any Guantanamo detainee matters but has participated in litigation involving detainees who continue to be detained at Bagram Airfield, Afghanistan and in litigation involving [Ali Saleh Kahlah] al-Marri, who was detained on U.S. soil." As for Daskal, "she has generally worked on policy issues related to detainees," Holder writes. "Her detainee-related work has been fully consistent with advice she received from career department officials regarding her obligations."
As for everyone else, Holder lists no names and no cases, but in a paragraph filled with modifiers, he makes it clear that all the lawyers who had advocated for detainees are free to work on general detainee matters.
The senior Department officials referenced above, like other political appointees who are similarly situated, have recused from particular matters regarding specific detainees in which their former firms represent the detainee or another party and from decisions relating specifically to the dispositions of particular detainees represented by their former firms.
These recusals pertain to decisions relating to particular matters involving specific parties who are or have been represented by their former law firms within the relevant time period. However, as noted above, these senior officials have been authorized to participate in policy and legal decisions regarding detainee matters, in particular matters regarding specific detainees whom their prior employer did not represent, and in decisions relating to the disposition of such detainees.
Finally, it is possible that there are more than nine political appointees who worked for detainees. Holder tells Grassley that he did not survey the Justice Department as a whole but instead canvassed several large offices within the organization.
Bottom line: Holder revealed no names beyond the two already publicly known. He revealed no cases from which Justice political appointees recused themselves. The letter, which will likely be interpreted on Capitol Hill as a thumb-your-nose statement, is sure to anger Republican senators more than satisfy them.
Sen. Chuck Grassley (R., Iowa) is warring with Attorney General Eric Holder over potential conflicts of interest in the Department of Justice over the handling of terrorist detainees. In a recent letter to Grassley, Holder admitted that nine Obama Justice Department appointees represented or advocated for terrorist detainees before joining the department. Holder acknowledged only two by name — principal deputy solicitor general Neal Katyal, a former attorney for Osama bin Laden's driver, and Jennifer Daskal, a former detainee advocate at Human Rights Watch.
In an interview with National Review Online, Grassley fumed. Holder's letter, he said, which was sent in response to a request Grassley made last November, leaves much unanswered. "The country has the right to know what the predilections of people in the Justice Department are toward terrorism, especially if they're giving constitutional rights to terrorists," he says. "They're going to regret hiding names. I don't know why they're hiding, unless they have something to hide."
"To me, this is a case of our own public servants or political appointees having an agenda of their own instead of being concerned with the national security of the United States," Grassley says. "This letter creates a lot of suspicion about conflicts of interest, and it's out of character for an administration that promised transparency. If I was in the majority, this would demand a hearing or an investigation." He adds that all attorneys who have been involved with terrorist detainee cases before joining the department should reveal themselves, or be revealed by Holder, and recuse themselves from any case involving terrorists and national security.
.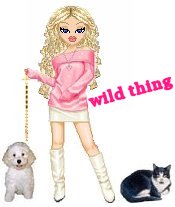 Wild Thing's comment........
"Attorney General Eric Holder says nine Obama appointees in the Justice Department have represented or advocated for terrorist detainees before joining the Justice Department."
Just a coincidence I'm sure. It couldn't possibly be brothers-in-alluh helping one another or anything like that. NAH!
And I remember how Eric Holder successfully argued for the pardoning of the FLAN terrorists for Clinton.
Posted by Wild Thing at February 23, 2010 08:40 AM
---
Comments
Holder likes people who commit terrorism against America. Like obama and many of his political appointees, Holder will use his position to support America's enemies. This is akin to your star quarterback purposely throwing interceptions because he wants his team to lose.
Posted by: TomR at February 23, 2010 11:24 AM
---
I am pretty sure that obama is a muslim. At least a supporter of islam. As in this second tape he has refered to himself as a muslim several times and many times has praised the muslim cult. This is a very dangerous situation for America. obama is appointing a cadre of muslim activists to work inside our govt. and have access to much of our classified operations. America is in very deep peril with this poseur at the helm.
Buy more ammo!
Posted by: TomR at February 23, 2010 12:06 PM
---
Posted by: Jack at February 23, 2010 12:55 PM
---
Thanks everyone.
I think the whole thing about his becoming a Christian was all about getting elected. Nothing more, just all lies.
Posted by: Wild Thing at February 23, 2010 11:20 PM
---