« Feds Push for Tracking Cell Phones | Main | Iran Is Now A 'nuclear state' Says Ahmadinejad »
February 12, 2010
Obama Heads For Qatar To Boost Ties With Muslims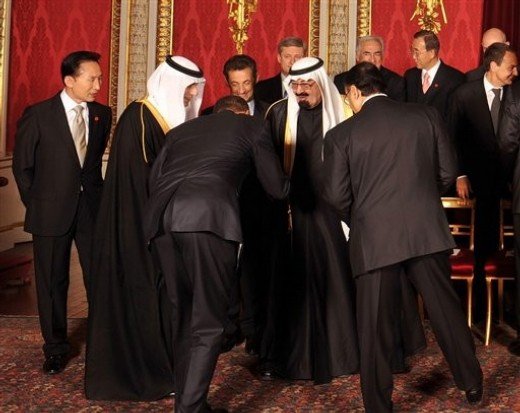 Obama heads for Qatar to boost ties with Muslims

WASHINGTON
US President Barack Obama's charm offensive on Muslim states comes to a weekend forum in Qatar, where he will send a video message and his chief diplomat will give a speech, organizers said Thursday.

Obama will deliver his message to the seventh annual US-Islamic World Forum in the Qatari capital, which Secretary of State Hillary Clinton will attend Sunday with other senior US officials, The Brookings Institution said.
The gathering organized by the think-tank's Saban Center for Middle East Policy and Qatar's foreign affairs ministry brings "leaders from across the Muslim world for an intensive three-day dialogue with key US officials, societal leaders and policy experts," Brookings said.
"With President Obama determined to turn the page in America's relations with Muslim communities around the globe, this year's Forum will examine how to craft more robust partnerships that can help repair the deep divisions our societies," Brookings President Strobe Talbott said in a statement.
Talbott, who was a key diplomat in president Bill Clinton's administration, is also due at the forum, along with Richard Holbrooke, the US envoy to Afghanistan and Pakistan and Senate Foreign Relations Committee John Kerry.
Brookings said Clinton will join Sheikh Hamad bin Jassem al-Thani, the prime minister of Qatar who doubles as foreign minister, in delivering a speech, but no further details were immediately available.
The chief US diplomat is due to arrive in the tiny Gulf state of Qatar on Saturday, where she will also hold talks with the emir, Sheikh Hamad bin Khalifa al-Thani, and leave for Saudi Arabia on Monday, the State Department said.
At the 2008 US-Islamic forum, delegates voiced support for then-presidential candidate Barack Obama, although some warned against expecting any radical policy change should he win the White House.
A year into his administration, Obama has yet to achieve any significant momentum on stalled peace talks between the Palestinians and the Israelis, and Muslim audiences are now less receptive to his promise of a "new beginning" with the Muslim world.
The visit to Qatar would complement the Obama administration's efforts to improve ties with the Muslim world.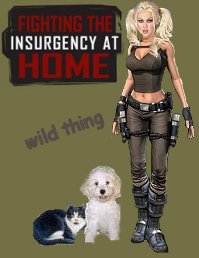 Wild Thing's comment.......
I guess he is running home to get more cash…telling them he needs more money to secure their investment in stopping the Great Satan.
He will, no doubt, begin his remarks with a deep bow.
Posted by Wild Thing at February 12, 2010 02:45 AM
---
Comments
I wonder whether obama is a Sunni or a Shite muslim.
I am sure John Kerry will give a memorable talk. Probably about the war crimes of American troops.
Posted by: TomR at February 12, 2010 11:53 AM
---
Tom, hmmmm I wonder too. I have no idea.
Good point Tom.
Posted by: Wild Thing at February 12, 2010 05:58 PM
---
Improve ties...What are or is obama promising the muzzies. Barry thinks he can buy anything.
Posted by: Mark at February 12, 2010 06:00 PM
---