« Obama's Muslim Envoy Radical ~ Lied About Supporting Terror Suspect | Main | Justice Department Clears Bush Interrogation Lawyers of Misconduct »
February 23, 2010
New U.S. Senator Helps Democrats Advance Jobs Bill
New U.S. senator helps Democrats advance jobs bill
WASHINGTON

A modest job-creation bill advanced in the U.S. Senate on Monday as the chamber's newest Republican bucked his party and sided with Democrats on a $15 billion package of tax cuts and highway spending.
Republican Scott Brown joined four other Republicans, 55 Democrats and two independents to overcome a procedural hurdle that sets up a final vote later this week.
Brown was widely hailed as a conservative hero after his surprise victory in Massachusetts last month gave Republicans enough seats to block most Democratic legislation.
His election prompted President Barack Obama and his fellow Democrats to call for increased bipartisanship, and an earlier version of the bill was written with Republican input.
But key Republicans withdrew their support after Senate Majority Leader Harry Reid scaled it back.
Brown said the bill was not perfect but would help put people back to work.
"I hope my vote today is a strong step toward restoring bipartisanship in Washington," he said in a statement.
The bill includes a tax credit for businesses that hire unemployed workers, subsidies for state and local construction bonds and $19.5 billion to shore up a highway-construction fund.
Much of the cost is offset by a crackdown on offshore tax shelters.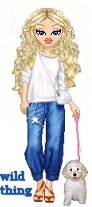 Wild Thing's comment.......
For one of his first votes this one is about as tone deaf as it gets, especially since it was a vote to table discussion on the Senate "jobs" bill boondoggle.

This is what his page says at Facebook.
"I came to Washington to be an independent voice, to put politics aside, and to do everything in my power to help create jobs for Massachusetts families. This Senate jobs bill is not perfect. I wish the tax cuts were deeper and broader, but I am voting for it because it contains measures that will help put people back ...to work. ... I hope for improvements in that process going forward."

....Thank you Mark for sending this to me.

Mark
3rd Mar.Div. 1st Battalion 9th Marine Regiment
1/9 Marines aka The Walking Dead
VN 66-67


Posted by Wild Thing at February 23, 2010 08:45 AM
---
Comments
Much as I cheered Scott Brown on, I knew he was going to be a RINO nonetheless. It is Commiechussetts, after all. Still better RINO than Commiecrat.
Posted by: Curmudgeon at February 23, 2010 11:02 AM
---
He may be "indy" but he stills needs to be smart and listen to the people....Let's just see a year from now if this stimulus jobs bill puts people back to work.
Posted by: jan at February 23, 2010 11:03 AM
---
I had reservations about Brown because he is a New England Repub which is like Democrat Light, or RINO. My hopes were that he would be conservative, but that may have only been the way he campaigned. It is still early and we will soon have opportunities to see how he votes on other issues.
Posted by: TomR at February 23, 2010 11:34 AM
---
I have to temper his being a RINO with the fact the Klan is gone!!! Yes I'm disappointed, come November let's make these assholes disappointed!!!
Posted by: Jack at February 23, 2010 11:59 AM
---
A conservative in Massachusetts is a liberal in places like Texas. I wonder if the shouts of "Brown for President" are still going to come from Conservative Republicans? If Brown was a true Conservative, he would have never won the election.
Posted by: BobF at February 23, 2010 06:59 PM
---
Sean Hannity interviewed him on Fox, before the election he did not come across as a conservative and he answered all questions just like any Rino would.
Sean tried to pin him down on specifics and he used every dodge he could find to avoid answering the question directly. Now we have Graham, McCain, Collins, Snow and Brown Progressive Republicans aka Rhinos.
Posted by: Mark at February 23, 2010 09:09 PM
---
Just read Mitt Romney is endorsing McCain in Arizona, Scratch Romney off the list.
Posted by: Mark at February 23, 2010 09:10 PM
---
Yes I agree with all of you about his being a rino. He would not have gotten elected if he had been like we are that's for sure, not in Mass.
My hope is he will do what he promised on the Obamacare.
Mark thanks for the information about Romney endorsing McCain. Yes I agree, scratch him off the list.
Posted by: Wild Thing at February 23, 2010 11:18 PM
---
UPDATE: Scott Brown called the Howie Carr show yesterday and said if it comes back from the House "loaded with crap and special interests" he will vote NO.
Everybody, especially those of you in MA, start calling his office now.
He can gracefully back out of this bad bill, because "the other Democrats loaded it with crap", and thus Scott Brown can "have his cake and eat it too", if enough of us push on him to see that.
Posted by: Curmudgeon at February 24, 2010 12:55 PM
---