« Charles Krauthammer Setting Juan Williams Straight | Main | Obamanomics = Dow Jones Industrial Average Closed Below 10,000 For The First Time In Three Months »
February 08, 2010
John Murtha the Ear Mark King and Military Basher DEAD

John Murtha died from complications of gallbladder surgery.
Rep. John Murtha (D-Pa.), 77, a Vietnam veteran who staunchly supported military spending and became a master of pork-barrel politics, died today at Virginia Hospital Center. The 19-term lawmaker died from complications of gallbladder surgery.
Elected to Congress in 1974 from a southwestern Pennsylvania district that has been economically devastated by the decline of America's coal-mining and steel industries, the gruff and jowly Rep. Murtha was beloved by his constituents for tapping billions of dollars in federal funds to seed new industries there.
The antiwar democrat was famous for his cold-blooded attack on innocent US Marines in Haditha, Iraq.
Rep. Murtha Dead at 77
By Chad Pergram
Pennsylvania Democratic Rep. John Murtha, the first veteran of the Vietnam war to enter Congress and one of the House's most powerful lawmakers, died Monday afternoon at Virginia Hospital Center after complications from gallbladder surgery. Murtha was 77.
Congressman John P. Murtha (PA-12) passed away peacefully this afternoon at 1:18 p.m. at Virginia Hospital Center in Arlington, Va. At his bedside was his family," read a statement from his office.
A native of New Martinsville, W.Va., voters first elected Murtha to Congress in a 1974 special election that spelled impending doom for President Nixon and congressional Republicans. That fall, Democrats wrestled away 49 House seats from the GOP, reeling from the scourge of Watergate and a presidency in shambles.
Murtha rose to become the chairman of the House Defense Appropriations Subcommittee, which controls spending for the Pentagon. Chairmen of the appropriations subcommittee panels are viewed with such prestige on Capitol Hill that they're called "cardinals." That's a nod to Rome because of the eminence these lawmakers hold over spending for their federal fiefdom.
Murtha was the endorsed candidate of House Speaker Nancy Pelosi to become majority leader when Democrats won control of Congress in 2006. But current Majority Leader Steny Hoyer overwhelmingly defeated Murtha by secret ballot in a hard-fought leadership contest.
Murtha enlisted in the Marine Corps in 1952 and became a drill instructor at Parris Island. He served in Korea and received a Bronze Star and Two Purple Hearts for his service in Vietnam. He continued to be a member of the Marine Corps Reserves until he resigned as a colonel in 1990.
Murtha voted to go to war in Iraq the fall of 2002. But two years later, the Pennsylvania Democrat called for the United States to withdraw. Later on the House floor, Rep. Jean Schmidt, the newest member of the House at the time, spoke in favor of the war and chided Murtha that "cowards cut and run, Marines never do." Schmidt's remarks ignited a firestorm on the House floor as lawmakers rose to Murtha's defense. Schmidt later said she didn't know that Murtha was a Marine. She withdrew her comments and apologized.
A hint of scandal lingered over much of Murtha's career. The FBI named Murtha an "unindicted co-conspirator" in its ABSCAM sting operation in the late 1970s and early '80s. ABSCAM resulted in the conviction of five House members and one senator. The FBI recorded Murtha on videotape declining a $50,000 bribe from federal agents posing as Arab sheiks. But the congressman did say he could be interested in future dealings.
Nicknamed "The King of Pork," Murtha also faced scrutiny for earmarking federal dollars for projects in his district. Numerous news reports lambasted the congressman for steering money to the John Murtha Johnstown-Cambria County Airport. The facility received $150 million from Washington for upgrades despite limited commercial use. But the airport is also used for military purposes.
The congressman also faced scrutiny for campaign contributions he and other appropriators received from the now defunct PMA lobbying firm. Murtha scored nearly $2.5 million in donations from PMA and its clients over a nearly 20-year period. The feds continue to scrutinize PMA. The Office of Congressional Ethics asked the House ethics committee to drop any inquiries into the dealings Murtha had with PMA.
Murtha also stirred controversy in the fall of 2008 with President Obama poised to become the first African-American president. When asked about Mr. Obama's chances in his congressional district, Murtha responded, "There's no question western Pennsylvania is a racist area."
Even though Murtha won re-election, Sen. John McCain carried the district in the presidential race by about 1,000 votes.
Despite controversy, Murtha was beloved by his House colleagues for holding court in what's called "Murtha's corner" in the rear of the House chamber. During a House vote series, Murtha could often be seen trading information or spinning yarns with fellow lawmakers. He also won the John F. Kennedy Profile in Courage Award and Pennsylvania's two highest honors, the Distinguished Service Medal and the Meritorious Service Medal.
Funeral arrangements are incomplete.
.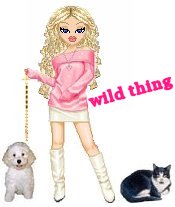 Wild Thing's comment........
It's time to be judged for his slandered to our Marines.
He forfeited his title of Marine when he gave aid and comfort to our enemies during a time of war, while betraying the Haditha Marines.

....Thank you Mark for sending this to me.

Mark
3rd Mar.Div. 1st Battalion 9th Marine Regiment
1/9 Marines aka The Walking Dead
VN 66-67


Posted by Wild Thing at February 8, 2010 04:24 PM
---
Comments
Ding dong, the witch is dead!
Can we call him an "ex-Marine" now?
Posted by: Anonymous at February 8, 2010 05:08 PM
---
Hi Anonymous, yesss we sure can.
Posted by: Wild Thing at February 8, 2010 06:17 PM
---
Dead? What the hell? And he didn't even have the decency of letting us know early enough to book the dance hall. And me? I had 6 designs in the "Boot Murtha" Section of my online shop. Had to cut the prices now. I didn't expect an apology on "Haditha" from him anyway. Sorry Bastard.

"Never Forget the 14 souls lost at Ft. Hood Texas 11/5/09!"
Posted by: Frankly Opinionated at February 8, 2010 06:49 PM
---
well well well this should be interesting...get the popcorn....I'll bring the beer and lawnchairs....
Posted by: jan at February 8, 2010 06:54 PM
---
"Hello DOWN there...!" Too bad God has His U.S. Marines guarding the Pearly Gates! And they know how Murtha really feels about Leathernecks, eh? Back to shoveling 25" of globally warmed ice and snow Wild Thing? WHO DAT? WHO DAT?!!!
Posted by: darthcrUSAderworldtour07 at February 8, 2010 07:14 PM
---
Murtha is a ex something but not a Marine. We were told in Boot Camp, there are 99 % gentleman and always the 1% that screws it up for everybody else. Also known as that 1% shit bird. That was Murtha a useless piece of Crap. From what I found out even his Service Record is questionable, just like Hanoi John Kerry.
To accuse your own troops of overreacting in a Combat situation is treasonous enough but to repeat it day after day is a hangable offense. Especially when you don't have the facts. Sort of like calling the Police stupid. Lousy scummy bastard.
Posted by: Mark at February 8, 2010 07:43 PM
---
Posted by: Jack at February 8, 2010 10:05 PM
---
So I'm to understand that there are now no living "Ex-Marines"??
Posted by: Rick at February 8, 2010 10:50 PM
---
Frankly, sorry about that with your designs.
I didn't expect and apology either.
Jan, yes the interesting thing is they spent little time on the TV news about him, maybe they didn't care much for him either.
Darth, wish I could help you shovel some of that snow.

Mark, that is something else then too about Murtha, thanks for sharing about that with his service record.

Rick, I think he would be the last of who should be an ex Marine.
Posted by: Wild Thing at February 9, 2010 12:02 AM
---
Dump his fat carcass in Haditha.
Posted by: Billy Ray at February 9, 2010 12:17 AM
---
X Marine X American X Human. It's decaying corpse will even be rejected from Hell's gate by Satan himself.
Posted by: Craig Stokes at February 9, 2010 12:22 AM
---
Good riddance! The only people who will miss him are those who were filling their pockets from all of Murtha's pork programs. One less Democrat to worry about in 2010....
Posted by: Unreconstructed Rebel at February 9, 2010 09:21 AM
---
Just maybe his district will now elect the Repub who ran against Murtha and is actually a conservative.
Posted by: TomR at February 9, 2010 10:12 AM
---
WT, What do you think happens to the lawsuits for slander by the Haditha Marines against Murtha? Are they dead now too?
Posted by: barenakedislam at February 9, 2010 11:09 AM
---
Well, since it's the end of the day may I say with all sincerety,
FUCK YOU MURTHA, MAY YOU ROT IN HELL FOR ETERNITY!
Posted by: cuchieddie(Enemy of the State) at February 9, 2010 06:46 PM
---
Well, since it's the end of the day may I say with all sincerity,
FUCK YOU MURTHA, MAY YOU ROT IN HELL FOR ETERNITY!
Posted by: cuchieddie(Enemy of the State) at February 9, 2010 06:46 PM
---