« 'Washington knows best' By Betsy McCaughey | Main | Obama Tries To USE The Olympics To Push HIS Obamacare »
February 28, 2010
Interrupter in Chief ~ LOL
Interrupter in Chief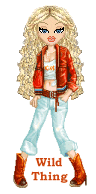 Wild Thing's comment........
The Big Buttinski
"These are the sort of political things ... that we do ... ummmm ... ummm ... Let me just respond ... ummm ... to your question ... ummmm ... ahhhhh ..."
Beautiful.
Interrupt the guy, basically "push him off the podium", and then have nothing to say, nothing to add.
But at least you shut him up, ehh?
Posted by Wild Thing at February 28, 2010 01:50 AM
---
Comments
obama is not used to any talking without his teleprompters. Without them he stutters. His interruptions are aother trademark. Just another sign of his arrogance and narcissism.
Posted by: TomR at February 28, 2010 12:09 PM
---
Tom, good one, I agree, he really can't speak without one.
Posted by: Wild Thing at February 28, 2010 03:37 PM
---
Really I think this guy is a dolt, with an attention span of a gnat, the slightest breeze blows him off course/topic and his train of thought takes the detour around the station, that of annoying people with his pesky interuptions, until you swat him away.
This is a world leader ? He couldn't take his kids to the can without getting lost, and thats after asking instructions on how to get there.
Posted by: Mark at February 28, 2010 09:55 PM
---
Mark, that might be what it is. I had not thought of that. He has zero sttentioni span unless it is about him then I bet he can go on for hours.
Posted by: Wild Thing at February 28, 2010 11:55 PM
---