« Congressman Mike Pence on Meet The Press ~ "Democrats spell summit S-E-T-U-P" | Main | "The Pacific" March 14, 2010 - HBO ( the latest trailer) »
February 22, 2010
Going Against The Will Of The People Obama To Propose Giving Feds NEW POWER!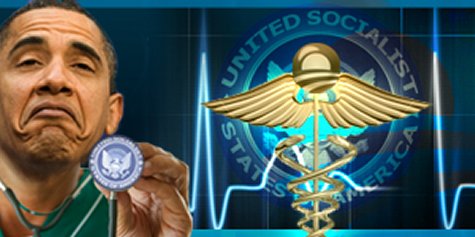 Obama will propose giving feds NEW POWER to block 'excessive rate increases' by health insurance companies.

WASHINGTON

Obama will propose on Monday giving the federal government new power to block excessive rate increases by health insurance companies, as he rolls out comprehensive legislation to revamp the nation's health care system, White House officials said Sunday.
By focusing on the effort to tighten regulation of insurance costs, a new element not included in either the House or Senate bills, Mr. Obama is seizing on outrage over recent premium increases of up to 39 percent announced by Anthem Blue Cross of California and moving to portray the Democrats' health overhaul as a way to protect Americans from profiteering insurers.
Congressional Republicans have long denounced the Democrats' legislation as a "government takeover" of health care. And while they are likely to resist any expansion of federal authority over existing state regulators, they will face a tough balancing act at the meeting with the president to avoid appearing as if they are willing to allow steep premium increases like those by Anthem.
The White House has held details of Mr. Obama's bill extremely tight, leaving even top Democrats in Congress anxiously awaiting the text to be released Monday.
The Obama administration has sought to portray the situation as a warning of what could happen to many more Americans if Congress does not act to overhaul the health system.
The president's bill would grant the federal health and human services secretary new authority to review, and to block, premium increases by private insurers, potentially superseding state insurance regulators. The bill would create a new Health Insurance Rate Authority, made up of health industry experts that would issue an annual report setting the parameters for reasonable rate increases based on conditions in the market.
Officials said they envisioned the provision taking effect immediately after the health care bill is signed into law.
The legislation would call on the secretary of health and human services to work with state regulators to develop an annual review of rate increases, and if increases are deemed "unjustified" the secretary or the state could block the increase, order the insurer to change it, or even issue a rebate to beneficiaries.
The new rate board would be composed of seven members, including consumer representatives, an insurance industry representative, a physician and other experts like health economists and actuaries, the White House said. The board's annual report would offer guidance to the public and states on whether rate increases should be approved.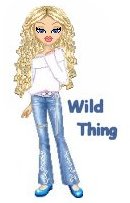 Wild Thing's comment........
Obama wants to make all private insurance go out of business, then the government will step in and "save us", by providing us with socialized, government run health insurance.
And he's only been in office for a year. He is going against the will of the people and pretends he is the only branch in government.
Price controls never turn out well. Obamacare can't beat the free market and the American people know this, that's why they don't want it. It is no surprise that Obama wants to destroy the free market, cause massive problems and step in and 'save the day.'
This is how big government works. The statists create problems and then present themselves as the solution.
He is a wannabe dictator, big difference. What Barry the Marxist Kenyan wants and what he will get are not the same. He is trying to concentrate power in the executive branch. He will fail.
Posted by Wild Thing at February 22, 2010 05:50 AM
---
Comments
obama does want govt control of all the markets in America. He controls a good part of the auto industry. Now his aim is on the health and insurance industries. This guy is pure Marxist. Let's hope his Congress changes hands in November and that his damages to America can be repaired with a new administration in 2012.
Posted by: TomR at February 22, 2010 10:56 AM
---
You're right WT. I think there's a chapter on price controls in Henry Hazlitt's book, Economics in One Lesson. They don't work.
Posted by: Jim at February 22, 2010 01:55 PM
---
Dr. Zhicago has that WALTER puss from Jeff Dunham's show, eh?
Posted by: darthcrUSAderworldtour07 at February 22, 2010 06:36 PM
---
Tom, well said! He is a total Marxist.

Jim, thank you for the information.

Darth, he sure does.
Posted by: Wild Thing at February 22, 2010 07:38 PM
---