« Way Overrated Colin Powell When Asked If He Has Regrets About Endorsing Obama | Main | Going Against The Will Of The People Obama To Propose Giving Feds NEW POWER! »
February 22, 2010
Congressman Mike Pence on Meet The Press ~ "Democrats spell summit S-E-T-U-P"
Congressman Mike Pence appeared on "Meet the Press" on Sunday, February 21, 2010 alongside Washington Post Columnist E.J. Dionne, Wall Street Journal Columnist Peggy Noonan, and Rep. Chris Van Hollen (D-MD).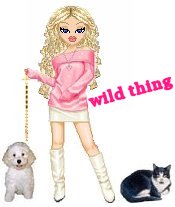 Wild Thing's comment......

Good for Pence. Keep it up, say it like it is and don't back down.
Posted by Wild Thing at February 22, 2010 05:49 AM
---
Comments
Pence doesn't beat around the bush. What he says about obaa's "summit" is the truth. The Repubs will just be used. BTW, E J Dionne is another Marxist type.
Posted by: TomR at February 22, 2010 11:02 AM
---
Tom, good call about Dionne too. I agree too that the Repubs will be used.
Posted by: Wild Thing at February 22, 2010 07:40 PM
---