« Neil Boortz Unloads on Bob Shrum After Palin Speech | Main | In Full: Sarah Palin's Tea Party Speech »
February 07, 2010
Andrew Breitbart to Media at Tea Party Convention: "It's You That Sucks"
Andrew Breitbart raised the roof at the National Tea Party Convention.
Speaking to the dozens of reporters assembled in the back of the room, Andrew said this:
"It's not your business model that sucks, it's you that sucks."
Andrew finished his speech with this warning to the media:
"If you don't start reporting the truth I will organize a protest in New York City on Madison Avenue and you won't be able to escape to the Hamptons for the weekend."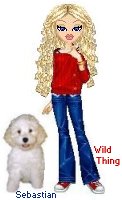 Wild Thing's comment........
AWESOME! Thank you Andrew.
God bless this man. I love it when people speak their mind to the lib media.
Posted by Wild Thing at February 7, 2010 04:45 AM
---
Comments
The MSM has been attacking conservatives since Goldwater days. Now it is time to strike back and
call the MSM for what it is, very biased. They have had a free ride for decades. Now they are rapidly losing readership/viewership and I like folks such as Andrew Breitbart putting the coup de grace to them.
Posted by: TomR at February 7, 2010 01:36 PM
---
Tom, well said, thank you. I agree so much.
Posted by: Wild Thing at February 7, 2010 02:58 PM
---
Remember the Daisy Commercial by the democrats against Goldwater in 64. They can't tell the truth then people won't vote for them.
Posted by: Mark at February 7, 2010 07:11 PM
---
Posted by: Wild Thing at February 10, 2010 02:14 AM
---