« Note to Obama: Good Managers Don't Whine | Main | Liar Obama Meets With House Republicans And Goes On Attack »
January 30, 2010
Taxpayers Pay $101,000 For Pelosi's In-flight 'food, Booze'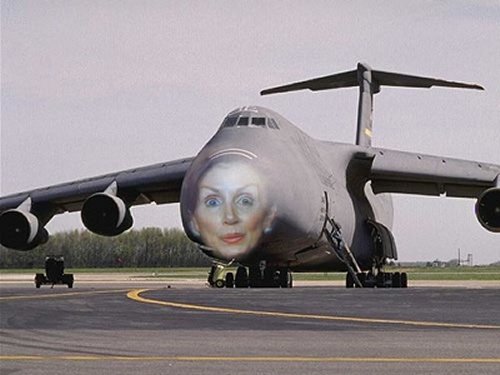 .

Taxpayers pay $101,000 for Pelosi's in-flight 'food, booze'
Speaker's trips 'are more about partying than anything else'

It reads like a dream order for a wild frat party: Maker's Mark whiskey, Courvoisier cognac, Johnny Walker Red scotch, Grey Goose vodka, E&J brandy, Bailey's Irish Crème, Bacardi Light rum, Jim Beam whiskey, Beefeater gin, Dewars scotch, Bombay Sapphire gin, Jack Daniels whiskey … and Corona beer.
But that single receipt makes up just part of the more than $101,000 taxpayers paid for "in-flight services" – including food and liquor, for House Speaker Nancy Pelosi's trips on Air Force jets over the last two years. That's almost $1,000 per week.
Documents obtained under the Freedom of Information Act by Judicial Watch, which investigates and prosecutes government corruption, show Pelosi incurred expenses of some $2.1 million for her use of Air Force jets for travel over that time.
"Speaker Pelosi has a history of wasting taxpayer funds with her boorish demands for military travel," Judicial Watch President Tom Fitton said today. "And these documents suggest the Speaker's congressional delegations are more about partying than anything else."
Pelosi, D-Calif., recently joined President Obama on a Judicial Watch list of Top 10 corrupt politicians because of her "sense of entitlement," the group said.
"Politicians believe laws and rules (even the U.S. Constitution) apply to the rest of us but not to them. Case in point: House Speaker Nancy Pelosi and her excessive and boorish demands for military travel. Judicial Watch obtained documents from the Pentagon in 2008 that suggest Pelosi has been treating the Air Force like her own personal airline," the evaluation said.

Pelosi was shown to have been erratically canceling and rescheduling flights, as one would with an on-call taxi service.
"We have ... folks prepping the jets and crews driving in (not a short drive for some), cooking meals and preflighting the jets etc," said one Department of Defense e-mail then.
Another official sent an e-mail questioning a series of Pelosi's requests for aircraft.
"Any chance of politely querying [Pelosi's team] if they really intend to do all of these or are they just picking every weekend?" it stated. "[T]here's no need to block every weekend 'just in case'..."
The e-mail noted that the speaker's office had "a history of canceling many of their past requests."
Yet another e-mail exchange at that time revealed Pelosi's demand that jets pick her up at Travis Air Force Base rather than San Francisco's airport.
"She lives about 1.5 hours from SFO and much closer to Travis. … Whether it is the best use of assets is not the question. But instead is it worth upsetting the speaker. …"
Said another, "This is a battle that we are bound to lose if we tell the speaker('s) office. In the end, this is what will happen. I wish that I could say this is a one-time request, but we know it will probably happen again in the future."
Yet another indicated a deep level of frustration:
"Here is the laydown: there are five G5s. Two are broke. Two off on CODELS. One slated for priority White House… we should keep on G-III for now for Tuesday afternoon and start sacrificing goats and chickens."
Judicial Watch said the newly obtained 2,000 pages of documentation show Pelosi's military travel cost the U.S. Air Force $2,100,744.59 over two years – including $101,429.14 for in-flight expenses, including food and alcohol.
Among the newest highlights revealed:

Pelosi used Air Force aircraft to travel back to her district at an average cost of $28,210.51 per flight. Of 103 Pelosi-led congressional delegations (CODEL), 31 trips included members of the House speaker's family.

One CODEL traveling from Washington, D.C., through Tel Aviv, Israel, to Baghdad, Iraq, May 15-20, 2008, "to discuss matters of mutual concern with government leaders" included members of Congress and their spouses and cost $17,931 per hour in aircraft alone. This flight included the purchase of the long list of alcoholic drinks.

According to a "Memo for Record" from a March 29-April 7, 2007, CODEL that involved a stop in Israel, "CODEL could only bring kosher items into the hotel. Kosher alcohol for mixing beverages in the delegation room was purchased on the local economy i.e. bourbon, whiskey, scotch, vodka, gin, triple sec, tequila, etc.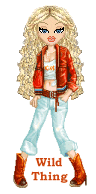 Wild Thing's comment........
It reads like an order for a frat party. Oh wait how could I forget......I suppose this is more of her "Doing what's right for the American people" that she's always talking about.
These people think they are Gods. SanFran Nan is sure having a good time on the backs of taxpayers.
Also she should tell her guests that the alcohol is a personal expense.
The trip she went on with other Congress critters to go to Copenhagen ran into Millions.


....Thank you Mark for sending this to me.


Mark
3rd Mar.Div. 1st Battalion 9th Marine Regiment
1/9 Marines aka The Walking Dead
VN 66-67


Posted by Wild Thing at January 30, 2010 03:50 AM
---
Comments
Pelosi is really over the top. She is part of a fortune that could provide her with a private jet. Instead she hits us, the taxpayers, up for her extravagant lifestyle.
To be fair, there were six Repubs that joined her pilgammage to Copenhagen. One was a very conservative representative from my area, North Texas. I am hoping Joe Barton is catching hell for it. Their hotel rooms were each over $2,000 dollars a night.
Posted by: TomR at January 30, 2010 10:44 AM
---
If any one of we the people had tried to float an expense account like hers by our employers we'd have been fired on the spot and likely have faced embezzlement charges as well. Yet this bitch and her henchmen tell us to cinch up our belts for the economy, the IRS will come after you for not paying her tab but where are they on her transgressions?
Posted by: Jack at January 30, 2010 11:17 AM
---
Wanta bet she hasn't paid her taxes ...Yet. Talk about double standards, the white house is full of tax cheats, we got a bunch of robbers in the congress, and we are suppose to believe Health Care is in OUR best Interest
Posted by: Mark at January 30, 2010 11:23 AM
---


Term Limit's !!!!!!!!!!!!!!!!!!!!!!!!!!!!!!!!!
Posted by: Gator at January 30, 2010 12:47 PM
---
Damn boozers.... I don't want to pay for their alcohol.
I will however, gladly pay for them to attend Alcoholics Anom. That's usually only $1.00 a meeting.
Posted by: Steve Gaston at January 30, 2010 08:48 PM
---
Thanks Tom, your right there were Repubs guilty too.
Jack, that is so true, only they get away with things.
Mark, good point, I wonder now too.
Gator, DITTO thaT.

Steve, yes that would be ok .
Posted by: Wild Thing at January 30, 2010 11:09 PM
---
And from the quantities of booze, I would say the sphincter of the house has a serious problem in her relationship with John Barleycorn. Just sayin' ya know! I can put two and two together.
Posted by: Glenn Mark Cassel AMH1(AW) USN Ret. at January 31, 2010 12:53 AM
---
My old C-5 Galaxy? After logging 5,000 hours on
her at Dover AFB, I learned C-5s were built for $80,000,000 in the 60s, and refurbished / overhauled at $200,000,000 in the late 80s...
and now graced by the Screecher of the House herself, Nasty Pelosi?
Posted by: darthcrUSAderworldtour07 at January 31, 2010 06:10 AM
---