« McCain-Backed GOP Senate Candidate Carly Fiorina Hearts Jesse Jackson | Main | The Viet Nam Wall On The Web With Details! ~ Virtual Wall »
January 25, 2010
Sarah Palin to Join Representative Bachmann on the Campaign Trail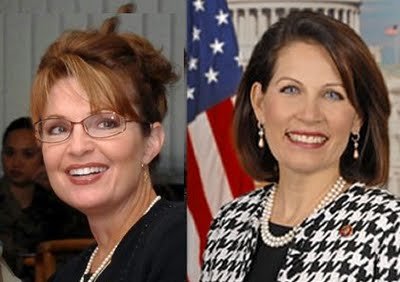 U.S. Representative Michele Bachmann (MN-06) announced today that former Alaska Governor Sarah Palin will come to Minnesota to assist Bachmann's re-election campaign on April 7, 2010.
"There is absolutely no one more in tune with the hearts and minds of everyday Americans than Governor Palin, and I'm excited to welcome her back to our beautiful state this spring," Bachmann said.

Both Governor Palin and Congresswoman Bachmann are well-known and respected conservative leaders whose bold and unwavering stances in defending the U.S. Constitution and commonsense approaches to issues like health care, taxes and government bailouts have attracted millions to their message.
"It didn't take the American people long to see through the extreme liberal agenda of President Obama and his Democratic allies in Congress," Bachmann said. "We saw American's frustration start in the form of tea party protests in states from coast to coast. It continued with the health care town halls throughout last summer. But we saw it come into full focus yesterday in conservative Scott Brown's victory in Massachusetts, taking back a Senate seat that was held by Democratic Senator Ted Kennedy for decades. The American people have spoken, and the momentum is clearly at the backs of conservatives heading into the 2010 elections."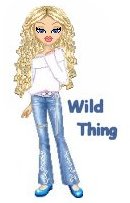 Wild Thing's comment.......
This is such wonderful news. Both of them are so awesome.

.... Thank you Jim for sending this to me.


Posted by Wild Thing at January 25, 2010 05:44 AM
---
Comments
Well, she did say she would stump for those she believed in long time ago, now didn't she? She and Michelle would be a formidable pair, but America is not quite ready for two women at the helm. They barely enjoy having a female secretary of state. Now if the blacks want to make a big deal about how they've had it rough, just ask any woman how much tougher her life has been. We've been treated worse than any slave. Many countries consider us "property."
Posted by: Lynn at January 25, 2010 08:12 AM
---
The Bonobo is no different Lynn.
The more I learn about both Palin and Bachmann The more I'm convinced they are the right choice. The Sphincter's assault on Michelle Bachmann proves it.
Posted by: Jack at January 25, 2010 08:37 AM
---
I'm disappointed that Palin is going to campaign for McCain in his primary against a Conservative. This is causing a lot of Conservatives to take another look at Palin.
Posted by: BobF at January 25, 2010 10:13 AM
---
This an awesome pair of politicians, that's for sure.
I am a bit disturbed by the news that Sarah will campaign for Sen McCain.
Given the fact that former Senator John Kyl has expressed a desirer to run, I would think that Sarah would campaign for him instead. He is much closer to her way of thinking.
Sarah owes nothing to McCain and his friends, after the way they mismanaged her and controlled her during the campaign.
I am not diminishing my suppoort for her as a result of this issue, however.
Posted by: Sean at January 25, 2010 10:27 AM
---
I hate the fact that Palin is going to campaign for McCain. It mus be some sort of a political deal cut during the presidential race. I really hope that McCain is trounced in the primary.
Posted by: TomR at January 25, 2010 12:13 PM
---
Yup, this creates a problem, alright. JD Hayworth is a dyed in the wool conservative and so is Sarah Palin but she figures she owes McCain. This won't be good if they start attacking each other.
Posted by: Mark at January 25, 2010 12:23 PM
---
Yea, the McCain announcement came as a big surprise. McCain may be a reformer but he's also a very moderate republican. He's been there long enough, time to retire.
Posted by: Jim at January 25, 2010 02:01 PM
---
Will 'Super Bullet Theorist' Senator Specter be accompanying these fine LADIES? He should tell HELEN THOMAS to look like a lady, eh?
Posted by: darthcrUSAderworldtour07 at January 25, 2010 06:20 PM
---