« Purple Shirted SEIU Members Holding Signs For Scott Brown | Main | Know the TRUTH about the Government Health Care Bill H.R.3200 »
January 18, 2010
Pelosi and Pow Wow's With Obama About Socialized Medicine and Mass. Election
Pelosi's remarks on the secret and stubborn healthcare pow-wow — especially her empty rhetoric of "common ground"– reveal the fact that there is a collective slow-down in the monomaniacal talks between the House and the Senate.
The cause of the slow-down is Massachusetts. Everyone at the White House is watching the polls from Boston and the early reports of Scott Brown leading in absentee ballots, and leading with 20% of the Democrats voting Brown.
The Brown surge gives plenty of room for those in the healthcare talks to refuse to cooperate.
"This race is do or die in our state," U.S. Sen.John Kerry told voters in an e-mail. "We have to stand with Martha as she tries to win this seat."
.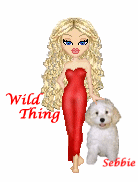 Wild Thing's comment........
LOL Watch her head at the beginning of the video. I honestly think she is nuts, if not she is extremely nervous and jittery about the questions she is being asked. Ah Heck maybe both. haha
Posted by Wild Thing at January 18, 2010 05:40 AM
---
Comments
She sure puts a lot effort into saying nothing. Hoyer looks like Lurch standing behind her, she looks at him smiling then he takes his cue and finally forces a grin. These people are porgramed like automatons.
Posted by: Mark at January 18, 2010 07:55 AM
---
She's going to look a lot better hanging from an oak tree.
Posted by: Eddie (Enemy of the State) at January 18, 2010 12:06 PM
---
I just read Joe Kennedy(no relation) will take enough votes away from Cokely to make it extremely difficult.
Posted by: Mark at January 18, 2010 12:21 PM
---
Mark, she sure does. So much effort for
nothing. And thank you for the information
about Joe Kennedy too. He is truly horrible too, just in a different way then Coakley.
Posted by: Wild Thing at January 19, 2010 01:35 AM
---