« Obama's First Year: By the Numbers | Main | Obama To Mayors: Wait Until The Press Leaves So We Can Be Honest »
January 22, 2010
Pelosi Tells Reporters...Not Enough Votes To Pass (Socialized Medicine) Bill
Speaker Pelosi told reporters yesterday that democrats in the House lack the votes to pass the senate's health care bill.
The Hill reported:
House Democrats lack enough votes to pass the Senate's healthcare bill, Speaker Nancy Pelosi (D-Calif.) said Thursday.
Pelosi threw cold water on the idea that the House could muster enough support to pass the Senate's health bill, which includes a number of provisions liberals in the House find distasteful.
"I don't see the votes for it at this time," Pelosi told reporters during her weekly press conference. "The members have been very clear."
Democrats have been forced to confront how they could proceed with healthcare reform legislation after having lost Tuesday's special election in Massachusetts to Republicans, giving the GOP enough votes to filibuster a bill in the Senate. One option under discussion has been passing the Senate bill, which would send the bill directly to President Barack Obama for a signature.
"We have to get a bill passed. We know that," Pelosi said, adding that "unease would be a gentle word" to describe House members' attitude toward the Senate legislation at the moment.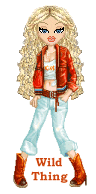 Wild Thing's comment.........
God works in mysterious ways..... seems like we had almost no hope just months ago.
I also think she made this statement because she knows that if it passes in any form, she's out of a job. And if there is one thing she loves above all else, it is her own power.
This whole push to pass this thing has been outrageous and arrogant beyond belief.

....Thank you Mark for sending this to me.


Mark
3rd Mar.Div. 1st Battalion 9th Marine Regiment
1/9 Marines aka The Walking Dead
VN 66-67


Posted by Wild Thing at January 22, 2010 02:48 AM
---
Comments
Americans do not want a government controls all type health bill. That was shown by the Hillarycare bill in the 90's and now in the recent Brown election win. In both attempts to push govt. healthcare reform on us, secrecy and expediency by the pushers was paramount. The healthcare bills were designed to have inclusions to control other aspects of our Constitutionally free and private lives. Many Americans realize this and, except for the Democrat politicians, heathcare is dead now.
Posted by: TomR at January 22, 2010 11:19 AM
---
Tom, you put it exactly how it is, thank you.
Posted by: Wild Thing at January 23, 2010 12:18 AM
---