« Obama Appoints Transgender Political Activist As Advisor | Main | Deal On Table For Christmas Day Terrorist, Omar Abdulmutallab! WTH???? »
January 04, 2010
Newark Airport Terminal locked Down Over Security Breach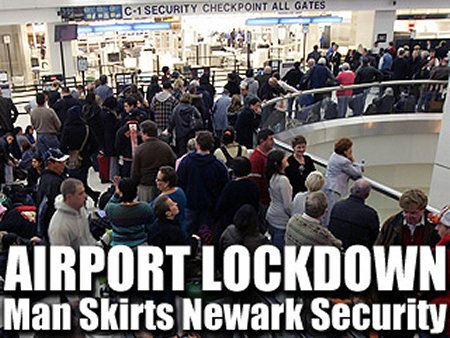 Man Skirts Newark Airport Security; Flights Delayed

NEWARK, N.J.
A man walked through a screening checkpoint exit into the secure side of a terminal at one of the nation's busiest airports on Sunday night, and flights were grounded for hours and passengers had to be re-screened while air safety officials searched for him.
Airline passengers were allowed to begin boarding their planes at Newark Liberty International Airport about six hours after the man was seen bypassing security.
The man walked down an exit lane at Terminal C about 5:30 p.m., Transportation Security Administration spokeswoman Ann Davis said, and screening was halted while authorities looked at surveillance tapes to try to identify him.
Passengers were then moved from the secure side of the terminal, which is used primarily by Continental Airlines Inc., to the open side to go through screening again, Davis said in a statement. Passengers waited in check-in areas.
The terminal was searched thoroughly to make sure no dangerous objects were in it before the security checkpoints reopened around 11:45 p.m., the TSA said. The man wasn't found, but the TSA said its re-screening effort ensured every passenger was fully screened.
Security officers instructed the passengers, who expressed frustration over the situation.
Alison Day, of York, England, was supposed to leave for Manchester, England, at 7:30 p.m. She was traveling with a party of seven including an 18-month-old and a 5-year-old.
"I'm not angry that this is happening, but I'm angry that there was a lack of organization," she said.
She said her party, headed home after a Caribbean cruise, was escorted out of Continental's lounge but given no further instructions
.
Continental spokeswoman Susannah Thurston said it was an airport security issue not involving the Houston-based airline.
The Port Authority of New York and New Jersey, which runs area airports, assisted the TSA following the possible security breach.
Also Sunday, the TSA said passengers flying into the United States from nations regarded as state sponsors of terrorism and countries of interest will be subject to enhanced screening techniques, such as body scans and pat-downs.
Starting Monday, all passengers on U.S.-bound international flights are subject to random screening.
The Department of State lists Cuba, Iran, Sudan and Syria as state sponsors of terrorism. The other countries whose passengers will face enhanced screening include Afghanistan, Algeria, Iraq, Lebanon, Libya, Nigeria, Pakistan, Saudi Arabia, Somalia and Yemen.


FOX News

Newark Liberty International Airport is on lockdown after reports of a man breaching security at the Continental Airlines terminal, according the FAA Web site and cable news reports.

A male was observed going in the wrong direction through the security area at the aiport's Terminal C, Transportation Security Administration officials told Fox News.

Once aware of the situation, TSA officials with assistance from the New York Port Authority reviewed security videotape to identify the errant individual.

As of 8:40 p.m. Sunday, security was unable to locate that individual in the terminal.
All passengers in the secure part of the terminal were ordered to evacuate the terminal and go through the screening area once again, Fox News learned.

.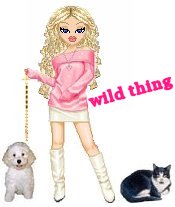 Wild Thing's comment........
What a mess! It has only been a little over a week, one would think TSA would be jumping at the chance to OVERLY secure airports.
Posted by Wild Thing at January 4, 2010 02:50 AM
---
Comments
Talk about the blind leading the blind, classic case. Do these people even talk to each other. Sounds like a case of put your 8 in and out of there. Rules and regulations are mere inconveniences for the TSA employees.
The more this happens the more people will see that the government can't run anything. We are safer if the government is left out of the loop and an after action report is filed to some bureaucrat so he will have something to do.
Posted by: Mark at January 4, 2010 02:45 PM
---
Mark, your so right.... bling leading the blind.
I agree so much, this may have been nothing, but
the terrorist see this happening and can see like we all can how badly run these things are by our
government.
Posted by: Wild Thing at January 4, 2010 07:53 PM
---