« Obama's Poll Numbers SINKING More As They Should! | Main | CNN Jack Cafferty on Pelosi and The Copenhagen Summit Turned Junket »
January 13, 2010
Model Myleene Klass Warned By Police After Scaring Off Intruders With Knife
.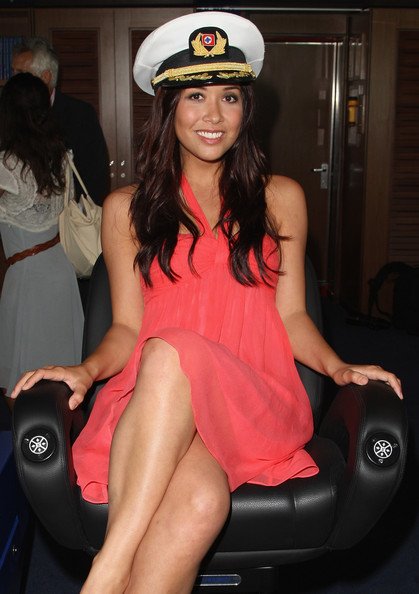 .
.

Myleene Klass warned by police after scaring off intruders with knife
Myleene Klass, the broadcaster and model, brandished a knife at youths who broke into her garden – but has been warned by police that she may have acted illegally.

Miss Klass, a model for Marks & Spencer and a former singer with the pop group Hear'Say, was in her kitchen in the early hours of Friday when she saw two teenagers behaving suspiciously in her garden.
The youths approached the kitchen window, before attempting to break into her garden shed, prompting Miss Klass to wave a kitchen knife to scare them away.
Miss Klass, 31, who was alone in her house in Potters Bar, Herts, with her two-year-old daughter, Ava, called the police. When they arrived at her house they informed her that she should not have used a knife to scare off the youths because carrying an "offensive weapon" – even in her own home – was illegal.
Jonathan Shalit, Miss Klass's agent, said that had been "shaken and utterly terrified" by the incident and was stepping up security at the house she shares with her fiancé, Graham Quinn, who was away on business at the time.
He said: "Myleene was aghast when she was told that the law did not allow her to defend herself in her own home. All she did was scream loudly and wave the knife to try and frighten them off.
"She is not looking to be a vigilante, and has the utmost respect for the law, but when the police explained to her that even if you're at home alone and you have an intruder, you are not allowed to protect yourself, she was bemused.
"Her questions going forward are: what are my rights, and what are you actually allowed to do to defend yourself in your own house?"
The Sunday Telegraph's Right to Defend Yourself campaign is seeking a change in the law to provide greater rights and immunity from prosecution for householders in dealing with intruders.
Chris Grayling, the shadow home secretary, said: "This incident just shows why things are still very confused on this issue and why we need a change in the law."
A spokesman for Hertfordshire Police said: "We got a call at 12.45am on Saturday to reports of the owner of the property hearing noises outside their address.
"Officers were in attendance and checked the property.
"There was no one around although they could see footprints in the snow. No property had been taken and there were no intruders. It was treated as a trespass incident.
"Words of advice were given in relation to ensuring suspicious behaviour is reported immediately."

.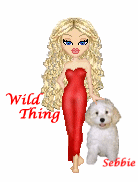 Wild Thing's comment.........
This is what happens when you let those who should be in prison run the asylum. I'm afraid we're not very far behind the U.K.
More guns, less crime!!!

......Thank you RAC for sending this to me.


RAC has a website that is awesome. 336th Assault Helicopter Company


13th Combat Aviation Battalion - 1st Aviation Brigade - Soc Trang, Republic of Vietnam


Posted by Wild Thing at January 13, 2010 03:50 AM
---
Comments
I feel bad for the decent people who live in England. These folks are unable to defend themselves or their famines. Criminals are protected there and the innocent are made to pay.
Posted by: BobF at January 13, 2010 07:55 AM
---
This is truly sad. These kids went into her yard without permission and acted suspiciously. I would have brandished something too! She was thinking of her child and herself. It's her home. But the english have given up their rights to coddle everyone else. Sad because this is what Obamanation wants here.
Posted by: Lynn at January 13, 2010 08:17 AM
---
I heard she's a twin however, her sister has one leg shorter than the other and they named her 'I-lean'.
This is the problem in Australia, where they banned guns too. The people have no means of Self-defense. The United States may be the only country that is allowed self-defense and the libs are working overtime to take that Right away. With Nationalized Health Care looming that may not be far behind. Banning gun ownership.
Posted by: Mark at January 13, 2010 08:45 AM
---
Luckily self defense is a right in most of America. Texas now hasthe Caste law where you can use deadly force on your property.

Posted by: TomR at January 13, 2010 10:57 AM
---
That should be Castle Law.
The poor English cannot use force to protect themselves. There ultra liberal govts. have favored the criminal over the law abiding citizen.
Posted by: TomR at January 13, 2010 11:01 AM
---
How did Britain get themselves into this PC quagmire. No wonder the muslims like it there so much. Defenseless infidel women. British society may be past the tipping point.
Posted by: Jim at January 13, 2010 01:15 PM
---
Let them pull that crap in my yard and Rabbi Mossberg will do the speaking along with his side kick Mr. Ruger.
Posted by: Eddie (Enemy of the State) at January 13, 2010 03:09 PM
---
Let's hear for the Eurabian Union and Jack The Ripper... she is not!
Posted by: darthcrUSAderworldtour07 at January 13, 2010 05:51 PM
---
If Americans allow the president to give the UN the right to determine gun law here as other countries have given them, you and I will lose our guns and there won't be anything the NRA or us can do about it. Did you even know that the UN is pushing a "no-weapons among civilians" policy? Did you know that this same policy exempts middle easterners from giving up their guns? Do you believe that the UN couldn't do that? Do you know that they would use Interpol to enforce it, and b. HUSSEIN obummer has already given Interpol Carte Blanche in the USA. Do you know that if any foreign country wants YOU arrested and brought to trial anywhere in the world, that Interpol can arrest you and remove you from America and the USA cannot stop them? This has become law in the past few months. Did you know?
"Never Forget the Ft. Hood Texas 14 of 11/5/09!"
Posted by: Frankly Opinionated at January 14, 2010 07:55 AM
---