« Freed Guantánamo Inmates Are Heading For Yemen To Join al-Qaeda fight | Main | Most Corrupt Administration Dems Intend to Bypass GOP, The Constitution And The Will of The People On Health Compromise »
January 05, 2010
How Cold Is It?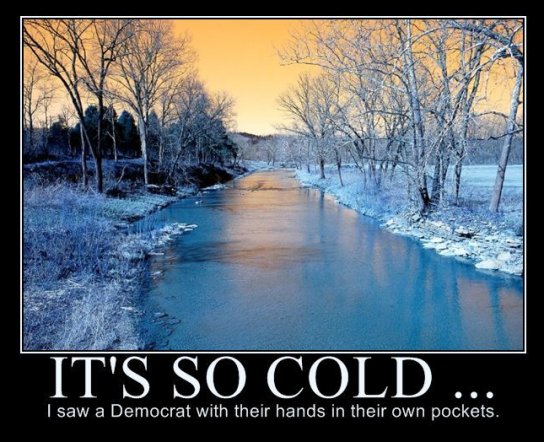 .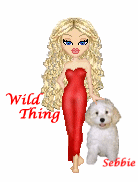 Wild Thing's comment........

LMAO I love it, and this cold is just what it would take for w dem to keep their mitts out of OUR pockets.

......Thank you RAC for sending this to me.


RAC has a website that is awesome. 336th Assault Helicopter Company


13th Combat Aviation Battalion - 1st Aviation Brigade - Soc Trang, Republic of Vietnam


Posted by Wild Thing at January 5, 2010 05:47 AM
---
Comments
20 below without the windchill last night. On Friday we might get to 5 below without the windchill for a high! WEEEE!
Hope everyone here is staying warm and is being very careful. This cold is a killing cold. Take care everyone.
Posted by: Lynn at January 5, 2010 08:27 AM
---
The GOREONS during this supposed GLOBAL WARMING period are no where to be found...
Posted by: darthcrUSAderworldtour07 at January 5, 2010 10:09 AM
---
Posted by: Anon at January 5, 2010 07:07 PM
---
Posted by: Anon at January 5, 2010 07:12 PM
---
Lynn, WOW, WOW, that is dangerous. You have been
in my thoughts each day as I watch the weather.

Darth, yes so much for Gore's global warming.

Anon, thanks for the link!! Isn't it something
how silent they are, I guess they are too busy
shivering in a corner some place.
Posted by: Wild Thing at January 5, 2010 07:32 PM
---
Unfortunately, Lynn, and Chrissie are more than correct. I assume people have frozen to death in US, Canada, Russia, China, Europe, and East Europe, due to this extremely COLD WEATHER.
"Non-Aerospace Research Quests of a Designer/Flight Test Engineer, Things you probably do not know about Rutan," By Burt Rutan, at http://wattsupwiththat.com/ is an important paper, and video, that further discredit the AGW theory.
Posted by: Anon at January 5, 2010 10:35 PM
---