« Thinking About A Dog........ | Main | 13 Republican Attorneys General Threaten Lawsuit Over Health Care »
January 01, 2010
Health Care Vote Puts Nelson 30 Points Down in Reelection Bid
Health Care Vote Puts Nelson 30 Points Down in Reelection Bid

The good news for Senator Ben Nelson is that he doesn't have to face Nebraska voters until 2012.
If Governor Dave Heineman challenges Nelson for the Senate job, a new Rasmussen Reports telephone survey shows the Republican would get 61% of the vote while Nelson would get just 30%. Nelson was reelected to a second Senate term in 2006 with 64% of the vote.
Nelson's health care vote is clearly dragging his numbers down. Just 17% of Nebraska voters approve of the deal their senator made on Medicaid in exchange for his vote in support of the plan. Overall, 64% oppose the health care legislation, including 53% who are Strongly Opposed. In Nebraska, opposition is even stronger than it is nationally.
Fifty-six percent (56%) of voters in the state believe that passage of the legislation will hurt the quality of care, and 62% say it will raise costs.

Nelson is also one of the key players in the discussion about how abortion should be handled in the health care plan. Sixty-five percent (65%) of Nebraska voters say that coverage of abortion should be prohibited in any plan that receives government subsidies. Only six percent (6%) want coverage mandated, while 22% want no requirements either way.
Obama earned 42% of the Nebraska vote in 2008, and 38% continue to approve of his job performance. Sixty-one percent (61%) of Nebraska voters disapprove of how the president is performing.

.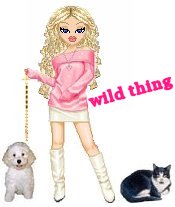 Wild Thing's comment.......
Way to go CORNHUSKERS!
I'll bet he is truly surprised that the people of Nebraska aren't thrilled that he sold his vote "for them".
Given his betrayal of the good people of Nebraska and America it would be great if they could get a Sen. recalled. Not sure if that is possible or not. Considering his poll numbers after the health care destruction vote, it should be easy.
.

....Thank you Richard for sending this to me.
Posted by Wild Thing at January 1, 2010 05:45 AM
---
Comments
Nelson went far out of his way to sell that vote. Talk about prostitution. My guess is the voters of Nebraska will not forget in 2012. Nelson may even have a tough primary contest. He has four years ahead to worry about his Senate seat.
Posted by: TomR at January 1, 2010 10:33 AM
---
Recall the bastard Nebraska!!!
Posted by: Jack at January 1, 2010 01:33 PM
---
Nelson's a made man. Just like Chicago. He was bought off and now someone else is going to pay for it.
I don't know if he can be recalled because of the 17th amendment. Which took the power away from the people and gave it to the Feds. According to Madison in Federalist no. 45, the State Legislatures elect the Senators to ensure that Senator Represents his state. Once the progressives wrested control of the Senate they can control the people and the states. This all started about 100 years ago.
The reason for the Federalist papers was to convince the People of the State of New York to vote for ratification of the Constitution. And the Constitution LIMITED the power of the Federal Government.
This, I think, is the big reason for Health Care. I don't think they give a rats rear-end whether the people get health care but it virtually nullifies the constitution. Once that happens they can write their own ticket. In one of Abama's interviews, he says, "the Constitution gurantees NEGATIVE rights, as far as the government is concerned. It says what the People can do but says nothing what the government can do to the people". That is Abama's big concern doing it to us, or taking it away from us.
Posted by: Mark at January 1, 2010 07:33 PM
---
Tom, your right, I hope those living in
Nebraska vote him out.
Posted by: Wild Thing at January 1, 2010 08:40 PM
---
Jack, ditto that if they can do I am all
for that.
Posted by: Wild Thing at January 1, 2010 08:40 PM
---
Mark, thank you so much for the information.

Posted by: Wild Thing at January 1, 2010 08:43 PM
---
And, when his Democrat buddies tell him the won't live up their end of the deal to NOT shaft Nebraska because it's "unconstitutional" (which it is), won't he be surprised.
Posted by: Anonymous at January 1, 2010 10:59 PM
---