« Michael Yon Handcuffed At Seattle Airport For Refusing to Say How Much He Earned | Main | Sen. Chris Dodd Won't Seek Reelection! »
January 06, 2010
First National Tea Party Convention


Tea Party Nation is pleased to announce the First National Tea Party Convention to be held February 4-6, 2010 at the Gaylord Opryland Hotel in Nashville, TN. The convention is aimed at bringing the Tea Party Movement leaders together from around the nation for the purpose of networking and supporting the movements' multiple organizations principle goals. This event will be co-sponsored by other national groups that believe in a responsible and limited federal government that is responsive to all the people. National Taxpayers Union, American Majority, Smart Girl Politics, and SurgeUSA are just a few of the organizations who will be on hand to contribute their time and talents to this convention.
Special Keynote Speaker for the event will be Sarah Palin, Governor of Alaska (2006-2009) and 2008 Republican Vice Presidential Nominee.
The convention will feature well-known speakers, workshops, seminars, information centers, and organizational tools for leaders to take back to their respective local Tea Party organizations.
Hotel accommodations provided by Opryland Hotel. Special pricing for Convention attendees. Click here to reserve your room (password is TEA10).
About The Convention

This event is planned for our tea party movement people to have the most representation from across the nation by design. We want local tea party groups to select their best to meet with their peers from across the nation. The local tea party's themselves know who will best represent them, bring the best ideas, and have the most desire to move this process of organizing to the next level.
Though this event is geared toward representatives of tea party groups, anyone who supports the tea party movement is welcome to attend.
What we have to share with one another face to face is the true value of holding this convention though the program agenda will be dynamic and action packed in its own right.
We would hope that most groups could do some minor fund raising to help defray the travel, accommodations and ticket price. This is an investment in the true future of our movement and the people who are going to move us forward are going to be attending this event as they understand this.
Fifty people in a small tea party group for example each investing $10-20 dollars would take care of most of the costs to a delegate. This is not a huge investment money but information wise it will yield huge returns.
We suggest that your tea party meet soon to discuss who will be sent. There is a limited availability on the tickets.
.

Other Speakers ( Photos at LINK)
Rep. Michele Bachman will be the Breakfast Speaker Friday morning and Rep. Marsha Blackburn will be introducing Sarah Palin, Governor of Alaska (2006 - 2009) and 2008 Republican Vice Presidential Nominee, Saturday evening at the Convention's closing night banquet.
Other participants include: Phil Valentine (Nationally Syndicated Conservative Talk Radio Host), Bruce Donnelly (President, SurgeUSA), Judge Roy Moore, WWTN, Ana Puig, Dr. B. Leland Baker (author of Tea Party Revival), Mark Skoda (The Memphis Tea Party), Keli Carender (aka Liberty Belle), Dr. Rick Scarborough (author of "Enough is Enough"), Lori Christenson (The Evergreen Conifer Tea Party), David DeGerolamo (NC Freedom Tea Party), Walter Fitzgerald (Tea Party Nation - Emergency Preparedness), World Net Daily Joseph Farah , TownHall.com, Judicial Watch, Young Americans for Freedom, SurgeUSA, FAIR, National Taxpayers Union, American Majority, Smart Girl Politics

.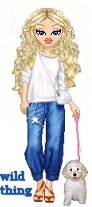 Wild Thing's comment........
Great idea ad what fun too to be able to meet other Americans that LOVE our country.
I can't attend, but I sure hope they have a huge turnout. I bet the dems hate even knowing about this convention. heh heh

I have been to Opryland several times and I can tell you it is a wonderful place and the hotel and convention center are awesome.

....Thank you Mark for sending this to me.


Mark
3rd Mar.Div. 1st Battalion 9th Marine Regiment
1/9 Marines aka The Walking Dead
VN 66-67


Posted by Wild Thing at January 6, 2010 02:44 AM
---
Comments
I would love to go to this!
Posted by: Lynn at January 6, 2010 08:28 AM
---
Why are Politicians allowed to speak at tea partys? They are part of the problem!
Marsha Blackburn Voted FOR:
Omnibus Appropriations, Special Education, Global AIDS Initiative, Job Training, Unemployment Benefits, Labor-HHS-Education Appropriations, Agriculture Appropriations, U.S.-Singapore Trade, U.S.-Chile Trade, Supplemental Spending for Iraq & Afghanistan, Prescription Drug Benefit, Child Nutrition Programs, Surface Transportation, Job Training and Worker Services, Agriculture Appropriations, Foreign Aid, Vocational/Technical Training, Supplemental Appropriations, UN "Reforms." Patriot Act Reauthorization, CAFTA, Katrina Hurricane-relief Appropriations, Head Start Funding, Line-item Rescission, Oman Trade Agreement, Military Tribunals, Electronic Surveillance, Head Start Funding, COPS Funding, Funding the REAL ID Act (National ID), Foreign Intelligence Surveillance, Thought Crimes "Violent Radicalization and Homegrown Terrorism Prevention Act, Peru Free Trade Agreement, Economic Stimulus, Farm Bill (Veto Override), Warrantless Searches, Employee Verification Program, Body Imaging Screening.
Marsha Blackburn Voted AGAINST:
Ban on UN Contributions, eliminate Millennium Challenge Account, WTO Withdrawal, UN Dues Decrease, Defunding the NAIS, Iran Military Operations defunding Iraq Troop Withdrawal, congress authorization of Iran Military Operations.

Marsha Blackburn is my Congressman.
See her unconstitutional votes at :
http://tinyurl.com/qhayna
Mickey
Posted by: Mickey White at January 6, 2010 08:55 AM
---
Posted by: darthcrUSAderworldtour07 at January 6, 2010 10:33 AM
---
The beginnings of a new political party? I just hope they don't have any Rinos sticking their noses in. Like Newt Gingrich.
Posted by: TomR at January 6, 2010 11:09 AM
---
Tom, I agree, I pray Newt stays away from Tea Party events.
Posted by: Wild Thing at January 7, 2010 12:51 AM
---