« Rush Limbaugh Update:Rush Holds Press Conference in Hawaii | Main | VIETNAM Veterans Military Update: Law Expands Vietnam Veterans' Benefits »
January 02, 2010
Failure As President, Popularity Tanking, Obama FINALLY Admists What We Already Know ~ Al-Qaida Behind Christmas Day Attack
Obama: Al-Qaida Behind Christmas Day Attack
In his Saturday morning radio address, Mr. Obama went further than he has in previous statements on the attack to connect the extremist group with the Dec. 25 attack. He pledged to work with officials in other nations to combat terrorism, including Yemen, where officials believe Umar Farouk Abdulmutallab, the Nigerian accused of trying to destroy Northwest Flight 253, was schooled in terrorist techniques.
"We know that he traveled to Yemen, a country grappling with crushing poverty and deadly insurgencies. It appears that he joined an affiliate of al Qaeda, and that this group -- Al Qaeda in the Arabian Peninsula -- trained him, equipped him with those explosives and directed him to attack that plane headed for America," Mr. Obama said in his address, a copy of which was released by the White House. He delivered the radio address from Hawaii, where he is vacationing this week.
"This is not the first time this group has targeted us."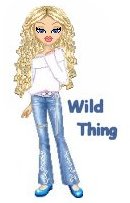 Wild Thing's comment..........
Qaeda admits to this 3 days ago and he finally connects the damn dots. OMG Hahaha What a total waste as a human being he is.
It took this poser a week to figure it out. Let's pray that he never gets that 3 AM phone call. We will all be dead before he figures out what to do next.

"a country grappling with crushing poverty and deadly insurgencies"
Freely translated, "we must now send billions and trillions of US dollars to Yemen to fight poverty ...."

And what does the fact that Yemen is a poor country have to do with it. sheesh! This is nothing more than a typical diversionary tactic by the leftist/marxists. They keep trying to use the mantra that terrorism is the result of poverty. Hardly works in the pantybomber case. OR anyone that has even a tiny bit of knowledge of what ISLAM is about.
I believe that's the first time The One has ever used the word "terrorism"...Nepolitano calls it "man caused destruction".
Did anyone notice that the Head Muslim from Kenya didn't acknowledge the passengers for taking down the terrorist? I know the FBI won't, their egos wouldn't allow them.

He is so full of it and so is Janet N. I really can't stand these people.
And Happy New Year to anyone that did NOT vote for this horrible person.
Posted by Wild Thing at January 2, 2010 11:55 AM
---
Comments
Once upon a time we ALL thought that Je$$ie Jack$on and Al $harpton were the smartest radicals in America... Now we know, Barack Hu$$ein Obama is a lot smarter than both of them, he figured out that al-Qaida was behind the latest attacks...
And it only took him what? A week? Wow, I'm really impressed... (/sarcasm)
Posted by: TexasFred at January 2, 2010 01:36 PM
---
The political correctness bullying doctrine brought Obama to power. Political correctness, and hatred for America is Obama´s ongoing defeat.
Obama is treason 24/7/365. (=1/20/09 - 1/20/13)
Impeach Obama
Posted by: Anon at January 2, 2010 01:50 PM
---
No shit Sherlock!!! Don't pay any attention to what that lying son of a bitch says, watch what he does.
Posted by: Jack at January 2, 2010 03:46 PM
---
Abama's, epiphany or a sudden intuitive realization or he is cornered like a rat. As Jack says, No shit sherlock. O'Doh!
Now that he's admitted it and KNOWs it what is he going to do about it.
Posted by: Mark at January 2, 2010 07:32 PM
---
Posted by: Anon at January 2, 2010 11:35 PM
---
Thanks everyone.
Jack, yes we need to watch what he does, I agree.
Anon, thank you so much for the link!!
Posted by: Wild Thing at January 2, 2010 11:58 PM
---