« "One Nation Under God" - Jon McNaughton | Main | 139 Terrorists Attacks Since 9-11 Compared to 41 in Obama's 2009 »
January 09, 2010
CIA Bomber Calls For Attacks On US (video)
The Taliban released a video today of the Jordanian doctor and Al-Qaeda blogger before he killed 7 CIA officers in a suicide bombing. In the video Humam Khalil Abu-Mulal al-Balawi says the attack will be the first of revenge operations against the Americans and their drone teams outside the Pakistani border.
The CIA bomber also says in the video that he can not be bought off by the West before his suicide attack:
The Taliban said that the attack was a revenge operation for drone attacks in the Pakistani border regions ordered by President Obama.
'CIA bomber' video indicates Taliban's reach
The Jordanian "double agent" who killed himself and seven American Central Intelligence Agency officials in Afghanistan's Khost province last month must have been very sure of the success of his mission.
"This… attack will be the first of revenge operations against the Americans and their drone teams outside the Pakistani border, after they killed the Amir [chief] of Tehrik Taliban Pakistan (TTP), Baitullah Mehsud, may God's beneficence be upon him," he apparently said in a video broadcast released on Saturday.
The video shows the purported Jordanian suicide bomber sitting next to Baitullah Mehsud's successor and the new Pakistani Taliban, or TTP, chief, Hakimullah Mehsud, and reading from written text.
"We [the Jordanian himself and the Taliban, whom he describes as Mujahideen or the holy warriors] arranged together this attack to let the Americans understand that our belief in Allah… cannot be exchanged for all the wealth in the world," he says.
It would appear that he had already set the trap for the CIA agents at the time he made the video.
…The father of the accused Jordanian has said that the man who appears on the video is definitely his son.
The Pakistani Taliban has claimed responsibility for the Khost attack, alongside similar claims by the Afghan Taliban and al-Qaeda.
All of them said that the attack was planned to avenge the 6 August 2009 killing of Baitullah Mehsud in a drone strike.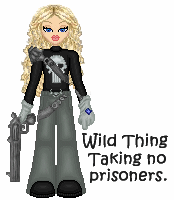 Wild Thing's comment..........
Maybe one of the gate crashers can give this video to Obama.
I would expect this is the very worst single blow the CIA has ever suffered. That it comes under a President who transparently dislikes and distrusts them, and is inclined to use them as scapegoats, makes it sting all the more. If there is any silver lining to this dark cloud, it may serve as a reminder to everyone on the CIA team as to the true nature of the enemies that face Western civilization, both from without and within.
Posted by Wild Thing at January 9, 2010 04:55 PM
---
Comments
I would say to beware of muslim doctors. This guy and the three in Glasgow that tried to attack the airport there, make you wonder about the degree that the cult of islam has over supposedly very intelligent and educated muslims.
Posted by: TomR at January 10, 2010 01:02 PM
---