« Obama Just CANNOT Tell The Truth | Main | Sen. Mary Landrieu (D-LA) Says HealthCare Bill Is On Life Support »
January 30, 2010
Buried Body ID'd As Missing Fla. Lottery Winner
Remains Identified as Missing Florida Lottery Winner

PLANT CITY, Fla
Winning millions of dollars in the Florida Lottery should have been the best thing that ever happened to Abraham Shakespeare.
But with his newfound wealth in 2006 — $17 million in a lump sum payment — came a string of hangers-on who constantly hit him up for money. Nine months ago, he vanished.
Friends and family hoped he was on a beach somewhere in the Caribbean. But on Friday, detectives confirmed that a body buried under a concrete slab in a rural backyard was his.
The home Shakespeare was found behind belongs to the boyfriend of a woman who befriended him in 2007. Authorities believe he was murdered and the woman may know something about it, but they do not yet know how he died and have not arrested anyone.
Shakespeare's brother, Robert Brown, said Friday that Shakespeare often wished he had never bought the winning ticket.
"'I'd have been better off broke.' He said that to me all the time," Brown said.
Hillsborough County sheriff's detectives used fingerprints to identify Shakespeare's body, which they found covered by a concrete slab.
Before 2006, Shakespeare was an assistant truck driver who lived with his mother. He was barely literate and had a criminal record. After he won the lottery, he bought a million-dollar home and was extremely generous to others.
"He really didn't understand it at all," said Samuel Jones, a friend since childhood. "It was moving so fast. It changed his life in a bad way."
Jones said Abraham would tell him, "I thought all these people were my friends, but then I realized all they want is just money."
Among those new friends was Dorice Donegan "DeeDee" Moore. She told him she was interested in writing a book about his life, but officials said she was interested in his money.
Moore, whose known phone numbers were all disconnected Friday, became something of a financial adviser to Shakespeare. Property records show her company, American Medical Professionals, bought his home for $655,000 a year ago. Not long afterward, detectives said, she helped him open a company and gave herself the ability to sign for money.
She withdrew $1 million and later told detectives Shakespeare gave her the cash as a gift. She bought a Hummer, a Corvette and a truck, and went on vacation.
"DeeDee Moore is a con artist," Polk County Sheriff Grady Judd said in a news release earlier this month. "DeeDee Moore has cheated Abraham Shakespeare out of his money, and possibly his life."
A tip led detectives to Shakespeare's grave site this week, behind a home owned by 26-year-old Shar Krasniqi, identified by Judd as Moore's boyfriend.
Meanwhile, friends and family puzzled Friday over Shakespeare's rapid rise and fall. Jones said his friend lived a humble life, and just before he bought the winning ticket he joined a church and was baptized.
"When he won the lottery," Jones said, "he forgot about being saved."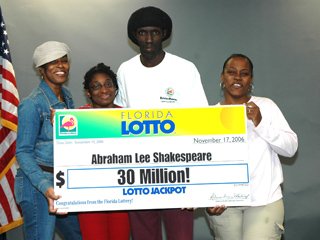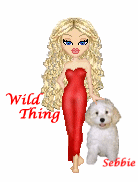 Wild Thing's comment.......
From the artilce it sounds like he was turning his life around.
If I won the lotto I would see if I could do it anonymously and not have my name in a newspaper etc. But I am not sure if the law says one has to have the win in print or not.

....Thank you Jack for sending this to me.


United States Army
1965-1971
Army Combat Engineers
Quang Tri & Chu Lai '68 -'69
67-69


Jack's blog is Conservative Insurgent

Posted by Wild Thing at January 30, 2010 03:45 AM
---
Comments
Dear WT: I sincerely hope that one day you will find out whether or not you can keep your name out of the newspaper! :-) Don't forget us, little people, then, OK?
Posted by: Eddy Burke at January 30, 2010 10:23 AM
---
If I won a big lottery I think I would pull a Howard Hughs and become reclusive.
Posted by: TomR at January 30, 2010 11:26 AM
---
Funny how that works. Two redkneck brothers I used to work with struck it rich on the lotto, within 5 years one was dead and the other broke, the older one was back on the road working as a subcontractor, he'd lost a brother, a wife and family. I was at the Chevy dealer in Anchorage buying a used pickup one day when a scruffy guy bought a new one, he paid for it in gold, it was a nondescript plain work pickup that matched his demeanor, he was a multimillionaire but it never showed.
As for me I seldom gamble except for fun or charity. It all comes too hard to just blow on gambling. I'd be forced to learn Spanish and live in Costa Rica if I won anything like what Shakespeare won.
Just hoping you make good on your lotto wins Chrissie :) :)
Posted by: Jack at January 30, 2010 11:39 AM
---
TomR, I agree. I'd be a hermit with a '68 Charger R/T :-)
Jack, I worked for the Int'l dealer in Anchorage for a time. A man bought a truck from us, paid for it with a bag of cash which also contained a .357. Story was that he was a commercial fisherman. He ended up a murder victim in his So. Anchorage home. Apparently cocaine was involved. (Circa 1982)

Posted by: Jim at January 30, 2010 11:52 AM
---
Jim, I live near Jewell Lake just off Dimond due south of Jade Park, the nearby Sand Lake gravel pit had become a dumping ground for bodies when I left, I can't remember the name of that lawyer who augered his bird into Campbell Lake, he was involved in that hotel bombing downtown, on 5th I believe. I helped my neighbor build an oak desk for the founder of the cable TV network, he checked out with a snootfull of Cocaine.
Posted by: Jack at January 30, 2010 07:00 PM
---
Eddy, absolutely.
Thanks everyone.
Interesting sharing about this and what has happened to people.
Posted by: Wild Thing at January 30, 2010 11:22 PM
---