« Berlin, Frankfurt, and Dusseldorf all Visited By Demonstrators Against Full Body Scanners | Main | Obama's Poll Numbers SINKING More As They Should! »
January 13, 2010
Amish families exempt from insurance mandate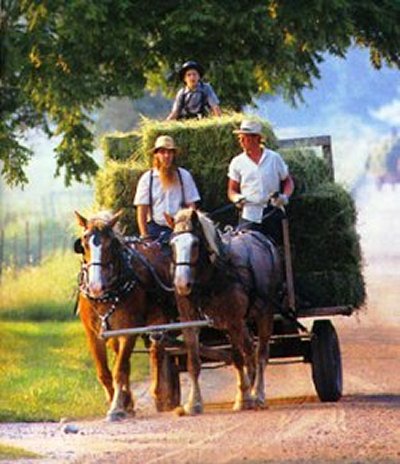 Amish families exempt from insurance mandate
HEALTH REFORM: People with religious objections can opt out

Federal health care reform will require most Northern New Yorkers — but not all, it turns out — to carry health insurance or risk a fine.
Hundreds of Amish families in the region are likely to be free from that requirement.
The Amish, as well as some other religious sects, are covered by a "religious conscience" exemption, which allows people with religious objections to insurance to opt out of the mandate. It is in both the House and Senate versions of the bill, making its appearance in the final version routine unless there are last-minute objections.
Although the Amish consist of several branches, some more conservative than others, they generally rely upon a community ethic that disdains government assistance. Families rely upon one another, and communities pitch in to help neighbors pay health care expenses.
The Amish population has been growing in the north country, as well as in New York generally. The state ranks sixth nationally in Amish population and posted the biggest net increase in Amish households — 307 — from 2002 to 2007, according to the Young Center for Anabaptist and Pietist Studies at Elizabethtown College in Pennsylvania.
Lawmakers reportedly included the provision at the urging of Amish constituents, although the legislation does not specify that community and the provision could apply to other groups as well, including Old Order Mennonites and perhaps Christian Scientists.
A professor and lawyer at Yeshiva University in New York complained last summer that exempting groups for religious reasons could run afoul of the Constitution. Marci A. Hamilton, who teaches at the University's Benjamin N. Cardozo School of Law, wrote at Findlaw.com in August, "If the government can tolerate a religious exemption, then it must do so evenhandedly among religious believers with the same beliefs. This is sheer favoritism for a certain class of religions, or even for one religion."
In her column, Ms. Hamilton speculated that lobbyists for the Christian Science Church were responsible for the provision, given their public stance that health care reform bills around the country should include religious exemptions. In an e-mail message Friday, she said she was unaware of the Amish interest in the bill and that their objections to the mandate surprised her because the Amish do buy vehicle insurance, for instance.
Ms. Hamilton said the exemption could harm the health of children whose families avoid medical care for religious reasons, although the Amish objections relate more to insurance than to medical care itself.
Congressional aides said the exemption is based on a carve-out the Amish have had from Social Security and Medicare taxes since the 1960s. Whether Amish businesses, however, would fall under the bill's mandates is still an open question.
Sen. Charles E. Schumer, D-N.Y., who was a key negotiator on the Senate bill, supports the religious exemption, said a spokesman, Maxwell Young, who called the provision a "no brainer."
.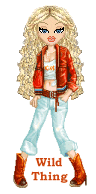 Wild Thing's comment........
I bet the amount of Amish will increase. heh heh

We have a lot of Amish here in Florida and where I live in the city of Sarasota. See below what Mark said and we have the same thing here in Sarasota. They also have several restaurants here and gift shops attached to them.

I looked it up to see what it is about if one is Amish. This is what I found at various sites:
This is long time 1st Amendment legal precedent for the Amish, who believe that subscribing to secular insurance policies is a denial of the provision of God. (Their customs strike some as odd but otherwise they are pretty much by-the-book Christians and they do not have disagreements with Christians who choose more modern life styles.) Instead, the Amish have private mutual agreements between themselves that play the role that insurance would otherwise play (e.g. in case of vehicle accident liability or expenses).
Just in case you want to have some fun. Here is an Amish name generator:
I did mine and this is what I got for my Amish name:
Annie Stoltzfus

And this is also from Mark ... thank you:
This is in reference to the Ahmish on Health Care. We live about 30 minutes from the Ahmish community that was attacked at their School house, the school house shooting, and basically live right in the middle of Ahmish Community all farms of course. To think that they got out of this Health Care debacle is stunning at best. When they go to a hospital they pay in cash, it is your basic collective type community.
All the local stores they have installed 'hitching post' for their buggies, its really a hoot to go to town and see all these horse and buggies. In Lewisberg, where the Mall is they come to Walmart in an ATV- Ahmish Transport Vehicle, their Yankee neighbor drives them in a huge van or ATV.

....Thank you Mark for sending this to me.


Mark
3rd Mar.Div. 1st Battalion 9th Marine Regiment
1/9 Marines aka The Walking Dead
VN 66-67


Posted by Wild Thing at January 13, 2010 03:48 AM
---
Comments
See? It's already NOT working! I could just see all sorts of churches popping up saying they are an offshoot of the Amish, especially the young ones who don't want health insurance anyway. You know there is a group of Amish in Oregon, but they can use electricity and drive, too!
Posted by: Lynn at January 13, 2010 08:20 AM
---
Not to be modern, was the name of a discovery channel special, when we lived in Ohio. The Ahmish live in the North Central part of Ohio. Which was nearby where we lived.
My daughter came down from Buffalo with her two kids for a visit and wanted to see some Ahmish. In Middlefield, Ohio there is an Ahmish Restaurant called, "Yoders" family Restaurant. The restaurant is very commercial and use all the modern conveniences. Food was good also expensive. Afterward we went for a ride made a right turn out of town and turned onto a dirt road. The road was dug into the ground below the level of the homes on either side of the road. In fact, it was more a sunken road with walls of about 4 feet so when you looked at the homes you were looking up at the beautiful homes. No telephone poles, no power just these old gorgeous 19th century homes on a tree lined sunken street the street seemed to go on for ever but it was an area solely owned by the Ahmish.
There buggies now are equipped with Head lights and tail lights battery powered of course.
and a triangular shaped reflective 'Slow-moving vehicle' sign, like the ones used on farm tractors. Also they must stay on the berm of the road.
Where we live now we are once again surrounded by Ahmish. They drive by in their buggies on the weekends beautiful horses too.
There is one thing that the locals have a problem with, our County, Union county has an animal ordinance, a Pooper Scooper law if you have a dog or cat you have to clean up after them. The Ahmish on the other hand do not. This has cause some friction between the Ahmish and the locals.
The county doesn't enforce this law when Turkeys come in for a landing or Deer or Bears come out in the spring. Some ordinance.
My wife, has worked at two hospitals, at both the Ahmish come for their surgery. When they do come the whole clan comes along. The waiting room and the patients room are wall to wall Ahmish, they bring their own food and stay right there until the relative is better and ready to go home.
They always pay in cash.
Posted by: Mark at January 13, 2010 08:29 AM
---
I have known some Mennonites. They were very true to the tenets of their religion. Going into their home was like going back in time 75 or so years. Very nice and accomodating people.
It is probably not fair, but I don't mind giving groups like the Amish and Mennonites exemption from the insurace mandate. I just wish it would fail and there would be no mandate for anyone.
Posted by: TomR at January 13, 2010 11:16 AM
---
We support the Amish community here and adore their flea market, meat products and auctions! Also, there's a new lawyer firm opening up next week there:
Yoder Yoder Yoder & Yoder!
Posted by: darthcrUSAderworldtour07 at January 13, 2010 10:20 PM
---
Tom R said: "It is probably not fair, but I don't mind giving groups like the Amish and Mennonites exemption from the insurace mandate. I just wish it would fail and there would be no mandate for anyone."
I agree that it is not fair. It is not fair that we the people are at the mercy of "an I for an I" politicians. This damned healthcare boondoggle will be one of the final nails in the coffin of "The Independent American". If the boondoggle that is healthcare were worth a schitt, Harebrain Reid would not have to "fight for support" of it. If it were any damned good at all, congress would be fighting eachother to get to sign it. Every one of us would like to see a lower cost healthcare, but this putrid smelling bill is not what we want. Easiest method of creating more affordable healthcare would be to forbid lawyers to ever take on a healthcare case involving a monetary end. Just a start, but it would snowball into good open competition between insurance companies, (lacking now), and give us all a break on the cost.
No, it would not be fair to give the Amish an exemption, but if they do, expect to see a rush to conversion to their religion. When Colorado approved medical marijuana, they had an oubreak of glaucoma cases. We will adapt.
"Never Forget the Ft. Hood Texas 14 of 11/5/09!"
Posted by: Frankly Opinionated at January 14, 2010 08:06 AM
---
Posted by: Mark at January 14, 2010 02:14 PM
---
Posted by: Mark at January 14, 2010 02:55 PM
---