« Group: Internet posts indicate threat to Navy in Persian Gulf | Main | Ted Kennedy's Anger At Bill Clinton »
January 10, 2010
6.5 Magnitude Earthquake That Struck Off The Northern California Coast
CNN reports a 6.5 Magnitude Earthquake that struck off the Northern California coast
At 4:28 PM Pacific Standard Time on January 9, an earthquake with preliminary magnitude 6.4 occurred 15 miles/24 Km southwest of Eureka, California.
There were a lot of gas leaks and evacuations in Humboldt CA

.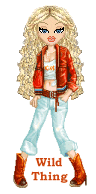 Wild Thing's comment..........
To all our friends in California, hope all is ok where you live, and especially that YOU are ok.
Posted by Wild Thing at January 10, 2010 04:50 AM
---
Comments
I was thinking the other day, now that our Treasury is bankrupt, what happens when the next disaster hits the U.S.? Major earthquake, tsunami, cat 5 hurricane. Are we going to go around the world begging for help? Prudent individuals plan for these rainy day scenarios in personal life. The government should be no different.
Posted by: Jim at January 10, 2010 11:08 AM
---
Jim, good point. If something major were to happen again we would have to borrow again, grrrrr.
Posted by: Wild Thing at January 10, 2010 12:36 PM
---
When we live in Ohio, we had an Earthquake small one but big enough to feel it, those are weird the whole building shook not bad but enough that you new it was moving and you didn't want to get up then it disappeared but I can't imagine one 6.5 of higher. It was confirmed too.
I don't know how you could plan for it.
Posted by: Mark at January 10, 2010 03:50 PM
---
Mark, thanks for sharing about the one you felt
in Ohio.
We had lots of them when I lived in Calif. and you make a good point Mark. There is no real way
to plan for them. The only thing a person can do it make sure breakable things on shelves are braced, like good dishes in a hutch let's say exposed so we would put a tiny thin wire across, it was not noticable but it would help hold them in place unless it was a big one.
Posted by: Wild Thing at January 10, 2010 11:53 PM
---