« Boehner Releases List of 222 Economists That Say Obama's Federal Spending Has Got To STOP! | Main | God Bless Our Republic and our Warriors Our Troops and Veterans »
December 18, 2009
Two Strong Conservatives Running In Florida ~ Alan West and Marco Rubio
In 2003, Allen West was facing a possible court martial hearing that could have put him in prison.
Responsible for over six hundred men as a Lieutenant-Colonel in Iraq, West conducted a harsh interrogation in which he fired gun shots near the head of an Iraqi police officer he suspected of withholding information about a plot to kill him and some of the soldiers under his command. At a hearing over the incident, West defiantly declared that "if it's about the life of my men, I'd go through hell with a gasoline can." And though he said he may not have used the right methods, "if he had to err," he declared, "I would err on the side of not losing my soldiers."
Taking into account mitigating factors, the Army opted not to pursue a full court martial, though it did fine West and relieve him of his command, effectively ending his highly decorated 20-plus year Army career.
Six years later the only person the retired Army warrior threatens is Democratic Congressman Ron Klein of Florida's 22nd Congressional District.
The second term congressman won his seat in the picturesque South Florida district by unseating 13-term Republican representative Clay Shaw in 2006, a disastrous year for Republican incumbents. West, who worked as a high-school history teacher and then a civilian adviser to the U.S. military in Afghanistan after his retirement from the Army, first decided to take a shot at Klein's congressional seat in 2008.
Despite the lack of support by the national party, a near 8 to 1 fundraising disadvantage, and a year in which a popular Democratic presidential nominee was on the ballot, West was able mount a strong showing against Klein, garnering 45% of the vote. Spurred by this better than expected performance, West, 48, is back for a rematch in 2010.
"No matter what you achieve in 22 years in the military, coming into politics is a brand new game," West told me during a recent interview at a Starbucks in Plantation, Florida. "So the party at the state and the national level wasn't too happy with me because I didn't come with millions of dollars in my pocket. But I did come with what I think a lot of people are looking for which is honor, integrity, and character."
Over the course of the hour-long interview, it became abundantly clear that while West may be running for political office, he wasn't an ordinary politician.
"There are three words I hate to hear used. I hate big-tent. I hate inclusiveness. And I hate outreach. I think you stand on the principles that make you great, which transcend everybody in America, and people will come to it," West said, outlining the uncompromising way he approaches politics.
Growing up lower-middle class and black in Atlanta's inner city, West views America as a place where you can achieve anything if you work hard and stand on principle. His father raised him to believe education is important and West heeded the lesson en route to obtaining two master's degrees in addition to his undergraduate degree.
Having spent 22 years as an officer in the military, West has strong opinions on foreign policy. He said that American leaders need a better understanding of the "Islamic terrorist enemy that we are up against."
"If we continue to show this enemy that we do not have the resolve and the resilience to stand and fight them, they are going to continue to press the attack," West said.
His response regarding the Democratic proposal on health care.
"It does not take 2,000 pages and it does not take the creation of almost 110 more government agencies to reform our health care system," West said. "It comes back to controlling you and your decision" which is "anathema" to "what this country is about."
What's West solution?
"We have to recommit to the foundational values that made this country great and it starts with the Constitution and understanding our Founding Fathers."
It doesn't take long to discover that West is not a huge fan of President Obama and his agenda. "I think that [President Obama] believes that the government is the end all and be all that can solve all issues and problems," West said. "And we know that in 233 years the public sector didn't build America, the private sector did. Individual Americans did."

Florida Senate Candidate Marco Rubio on what he wants to bring to the Sunshine State.
Rubio has become the focal point of the greater struggle in the GOP of the establishment versus the grassroots, moderate versus conservative, top-down versus bottom-up camps in the party. The early endorsement of Crist by the NRSC and other Republican Washington establishment types angered many within the base of the party. Rubio had been seen as the future of the GOP in Florida.
Marco is full of the conservative energy that grassroots Republicans have been clamoring for in the Sunshine State and throughout the country.
Rubio would be a real shot heard round the Republican world and serve as an unmistakable wake-up call to the GOP leadership that they ignore their base at their own peril..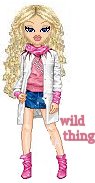 Wild Thing's comment......
I am thrilled about West and Marco and prsy they do well all the way to a WIN for our country and for Conservatives.

.....Thank you BobF, for sending this to me.

BobF
SMSgt, USAF
1973 - 1999

Posted by Wild Thing at December 18, 2009 02:45 AM
---
Comments
"if it's about the life of my men, I'd go through hell with a gasoline can."
I love that quote!!!
Too many Generals who have become political have forgotten that part of the military. Case in point, Gen Casey regarding Ft Hood.
There are several Veterans running in 2010 - please check them out and support them if you can.
They at least know what the Constitution actually says.
Posted by: yankeemom at December 18, 2009 08:47 AM
---
Also, the Republican Establishment can go to Hell.
Posted by: yankeemom at December 18, 2009 08:50 AM
---
Aye, aye, Colonel. Wow, what a speaker. Wind this guy up and he's beat the energiser Bunny hands down. He's on a roll.
Two more possible candidates for President and Vice President.
I'll say this the RNC had better get with the program otherwise they will be left out in the cold. The People are pissed and their money will go to candidates like these.
Posted by: Mark at December 18, 2009 11:07 AM
---
We conservatives have two political foes to beat. One is the Democrat Party. The other is the GOP/RNC/NRSC hierarchy. West and Rubio are what the conservatives are about. I think the real conservatives are also what most independents also support. If conservatives can win the Congress in 2010 and the presidency in 2012, maybe we can clean out the Republican hierarchy of the horrible moderates and replace them with grassroots conservatives.
Posted by: TomR at December 18, 2009 12:13 PM
---