« "Why is this clown in charge of our security? "...by Clifton B. | Main | A Siagon,Vietnam Christmas »
December 30, 2009
Obama Orders Creation of Declassification Center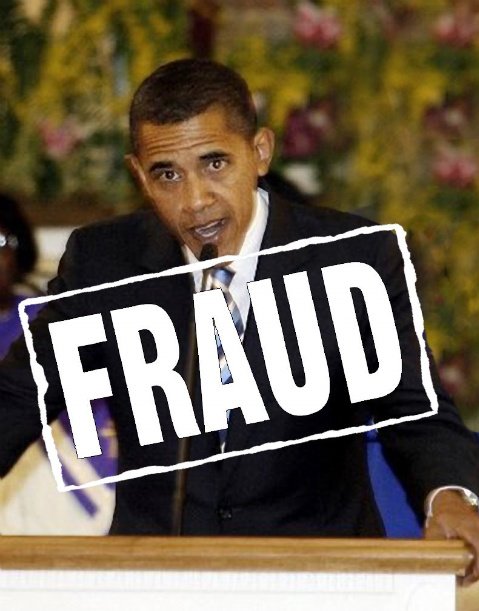 Obama orders creation of declassification center

Obama created by executive order Tuesday a National Declassification Center to oversee efforts to make once-secret government documents public.
The order comes as part of Obama's promise to push government to err on the side of disclosure as it tackles the need to keep certain information from the public.
In a post on the White House blog, William H. Leary, the senior director of records and access management at the National Security Council, writes that the effort is aimed at shifting the burden of defending secrecy to the government.
"While the Government must be able to prevent the public disclosure of information that would compromise the national security, a democratic government accountable to the people must be as transparent as possible and must not withhold information for self-serving reasons or simply to avoid embarrassment," Leary wrote.
As a candidate, Obama promised to run the most open and transparent administration ever. He has released White House visitor log data for the first time, though only months after the visits. But his decision not to release some information about detainee torture and his acceptance of closed-door negotations on the health care bill in Congress have brought criticism from good-government groups.
In the executive order, Obama instructs the government not to keep secrets forever, eliminates the ability of intelligence officials to veto declassification decisions, and requires agencies to conduct reviews of their classification procedures.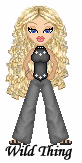 Wild Thing's comment........
This is absolutely treasonous. You never err on the side of disclosure. You always, always, always err on the side of caution. This is national security, not a Sunday pick-up game in the park.
I am truly left to believe that they want our enemies to intentionally exploit our vulnerabilities. This Center can serve no good purpose in time of War. Now you will have Polticial Witch Hunters demanding disclosure of once classified information that has kept this nation safe. We have come full circle this is just one more step to ensuring that the Cloward Piven Manufactured Crisis and the fall of Capitalism can be pulled off by these treasonous Socialists.
Still waiting for Barack Hussein Obama's long form birth certificate to be declassified. There is some interesting language in section 1.7;
Sec. 1.7. Classification Prohibitions and Limitations.
(a) In no case shall information be classified, continue to be maintained as classified, or fail to be declassified in order to:
(1) conceal violations of law, inefficiency, or administrative error;
(2) prevent embarrassment to a person, organization, or agency;
So when will his birth certificate be released now that it cannot be classified top secret or secret?
In the executive order, Obama instructs the government not to keep secrets forever, eliminates the ability of intelligence officials to veto declassification decisions, and requires agencies to conduct reviews of their classification procedures.
Just in time for KSM to use in his trial.
It only gets worse........Putin asks for US Missile Defense Data for entire article
December 29, 2009
MOSCOW - Prime Minister Vladimir Putin said Tuesday that Russia wants the U.S. to share detailed data about its planned missile shield under a new arms control treaty, signaling potential new difficulties in the ongoing negotiations between Moscow and Washington. "
Putin's televised remarks set a defiant tone as negotiators try to hammer out a successor to the 1991 Strategic Arms Reduction Treaty that expired on Dec. 5. The two countries had hoped to reach a deal before the end of the year, but problems persist.
One more thing, he better know we don't give up and this BS he is doing can work BOTH ways FREAK Obama! Listen UP! We all look forward to seeing the following records or an explanation of why national security would be compromised by their release. But the truth is we have a better chance of seeing the declassification of aliens located at S4, Area 51.

Obamas' hidden records: Why are these off limits?
1 Certified copy of original birth certificate
2 Columbia University transcripts
3 Columbia thesis paper
4 Campaign donor analysis requested by 7 major watchdog groups
5 Harvard University transcripts
6 Illinois State Senate records
7 Illinois State Senate schedule
8 Law practice client list and billing records/summary
9 Locations and names of all half-siblings and step-mother
10 Medical records (only the one page summary released so far)
11 Occidental College Transcripts
12 Parent's marriage Certificate
13 Record of baptism
14 Selective Service registration records
15 Schedules for trips outside of the United States before 2007
16 Passport records for all passports
17 Scholarly articles
18 SAT and LSAT test scores
19 Access to his grandmother in Kenya
20 List of all campaign workers that are lobbyists
21 Punahou grade school records
22 Noelani Kindergarten records are oddly missing from the the State of Hawaii Department of Education.
23 Page 11 of Stanley Ann Dunham's divorce decree.
Posted by Wild Thing at December 30, 2009 04:48 AM
---
Comments
I agree WT, those are the first 23 documents that should be declassified.
Posted by: Bob A at December 30, 2009 07:55 AM
---
There are a lot of documents about a lot of the obama Administration that should be made public. These politicians are not just leftists/Marxists. They are also criminals and traitors.
Posted by: TomR at December 30, 2009 12:04 PM
---
Stanley Ann Dunham's (alleged, of course) nudie pix are freely avaliable on the web already, however.
Posted by: Anonymous at December 30, 2009 12:43 PM
---
I agree they are criminals adn traitors.
I am so sick of these people I could scream.
Posted by: Wild Thing at December 31, 2009 12:32 AM
---