« Sunday Second Incident Another Flight From Nigeria Bound For Detroit Same Flight Number Requested Emergency Landing | Main | LIES From Obama's Homeland Security Secretary Janet Napolitano »
December 28, 2009
Nephew Of Ali Mousavi KILLED During Deadly Protests Of Terrorist Ahmadinejad's Regime
The nephew of Iranian opposition leader Ali Mousavi, reportedly laying on the ground shot in the back on Azadi Street, or Freedom Street, during clashes in which security forces reportedly fired on demonstrators. There were protests all across Tehran today against the thug Ahmadinejad's regime.

TEHRAN, Iran

At least 5 killed in Iran protests
AP
Iranian security forces fired on stone-throwing protesters in the center of the capital Sunday in one of the bloodiest confrontations in months, opposition Web sites and witnesses said. At least five people were killed.
Some accounts of the violence in Tehran were vivid and detailed, but they could not be independently confirmed because of government restrictions on media coverage. Police, who denied using firearms, said dozens of officers were injured and more than 300 protesters were arrested.
The dead included a nephew of opposition leader Mir Hossein Mousavi, according to Mousavi's Web site, Kaleme.ir. The clashes were sure to deepen antagonism between the government and a reform movement that has shown resilience in the face of repeated crackdowns.
The street chaos coincided with commemorations of Shiite Islam's most important observance, Ashoura, fueling protesters' defiance with its message of sacrifice and dignity in the face of coercion.
Still, many demonstrators had not anticipated such harsh tactics by the authorities, despite police warnings of tougher action against any protests on the sacred day.
Amateur video footage purportedly from the center of Tehran showed an enraged crowd carrying away one casualty, chanting, "I'll kill, I'll kill the one who killed my brother." In several locations, demonstrators confronted security forces, hurling stones and setting their motorcycles, cars and vans ablaze, according to video footage and pro-reform Web sites.
Protesters tried to cut off roads with burning barricades. One police officer was photographed with blood streaming down his face after he was set upon by the crowd.
The protests began with thousands of opposition supporters chanting "Death to the dictator," a reference to hard-line President Mahmoud Ahmadinejad, as they marched in defiance of official warnings of a harsh crackdown on any demonstrations coinciding with Ashoura. The observance commemorates the seventh-century death in battle of one of Shiite Islam's most beloved saints.
Security forces tried but failed to disperse protesters on a central Tehran street with tear gas, baton charges and warning shots. They then opened fire on protesters, killing at least three people, said witnesses and the Rah-e-Sabz Web site. Another protester was shot dead on a nearby street, they said.
Witnesses said one victim was an elderly man who had a gunshot wound to the forehead. He was seen being carried away by opposition supporters with blood covering his face.
More than two dozen opposition supporters were injured, some of them seriously, with limbs broken from beatings, according to witnesses.
An Iranian police statement said five people were killed in the unrest. "Experts are seeking to identify the suspicious elements," the statement said.
Iran's deputy police chief, Ahmad Reza Radan, said one person died after falling from a bridge, two were killed in a car accident, and a fourth was fatally shot.
"Given the fact that police did not use firearms, this incident looks completely suspicious and the case is under investigation," Radan said.
He said dozens of injured police were treated in hospitals, and more than 300 "seditionists" were arrested.
The clashes marked the bloodiest confrontation since the height of unrest in the weeks after June's election. The opposition says Ahmadinejad won the election through massive vote fraud and that Mousavi was the true winner.
Shocking Video Iranian Protesters Save Prisoners from Hanging in Sirjan & Attack Police Truck — Regime Shoot Down Protesters

The BBC reported that, "This is the same type of protesting that toppled the Shah."
In the closing hours of the day, the number of dead in Tehran rose from four to around 8-10. Full confirmation is not at hand, but given the reports of security forces firing on protesters, it does not seem surprising for the number to higher. The number of people arrested so far in Tehran and around Iran is probably over 300 people

.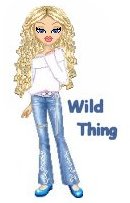 Wild Thing's comment..............
"One way or the other, Iran will dominate 2010. Either there will be an Israeli attack or Iran will arrive at -- or cross -- the nuclear threshold. Unless revolution intervenes. Which is why to fail to do everything in our power to support this popular revolt is unforgivable."-- Charles Krauthammer
And just as Obama has made no comment about the failed terrorist attack on Christmas day he is again silent about this surge in protests and attacks in Iran. Even though most of Europe is outraged and supporting these students. It just KILLS OBAMA if he would have to speak out against ANY Muslim. Just like he did not even seem upset about Fort Hood, or the terrorist attack in Little Rock where he said nothing.

We have imo a terrorist in office, in our White House, he may not be loaded up with bombs on his ugly chest. BUT he has been bombing our country with his agenda since he was sworn in. Destroying our country day by day and he has no intention of halting.
Posted by Wild Thing at December 28, 2009 03:40 AM
---
Comments
Many people don't realize that Ali Mousavi was Prime Minister of Iran and behind the bombing of the Marine Barracks in Beirut. The blood of 200 Marines is on his hands. What's going on in Iran is that they want to replace one radical Islamist with another radical Islamist.
Posted by: BobF at December 28, 2009 07:46 AM
---
Things will be so much nicer when Israel finally nukes Persia. C'mon Bebe, do it now!
Posted by: Eddie (Enemy of the State) at December 28, 2009 11:41 AM
---
Posted by: TomR at December 28, 2009 01:20 PM
---
BobF., wow thank you so much for that
your right too, that name has been
forgotten in the crimes he did.
Thank you so much Bob.
Posted by: Wild Thing at December 28, 2009 06:22 PM
---
Eddie, Yessssssss BiBi has my vote, and I pray
he gives the middle finger to obama and then
does what needs to be done.
Posted by: Wild Thing at December 28, 2009 06:23 PM
---
Tom, ditto that!!!!
He will probably have to take a pain pill
just to make a speech about his muslim
brothers about the Christmas terrorist and
anything else they do.
Posted by: Wild Thing at December 28, 2009 06:24 PM
---
Oh late today obama made a statement: He strongly condemns the violence. That was the extent of his Strong statement. That ought to shiver their timber.
Posted by: Mark at December 28, 2009 09:41 PM
---