« Sen.Dodd Received a $100 Million In ObamaCare Bill To Help Dodd With His Re-Election | Main | America Hating SOCIALIST Senator Sheldon Whitehouse Stupid Remarks »
December 22, 2009
Hollow Brain Harry ( Reid ) With NO Class Attempts To Play Class Card
Harry Reid Plays Class Card Following Partisan Obamacare Vote

Harry Reid played the class card following the Democrats historic vote to takeover one sixth of the nation's economy.

Keep it up Communist Harry.
New ad that hammers Nevada Democrat Sen. Harry Reid as having "failed" the people of Nevada and America by labeling American soldiers in Iraq as having failed when he infamously declared that the war was "lost." The ad hits Reid for his leadership (or lack thereof) in the Senate, and says "our country deserves better," and proclaims, "We the voters are going hand you a pink slip and vote you out of office."
Reid is up for re-election to the Senate in Nevada in 2010.

Harry Reid : What legislation is all about is the art of compromise...We have wide ranges of different needs thoughout regions of this country...There's a 100 senators here and I don't know if there's a senator that doesn't have something in this bill that's important to them, and if they don't something in it important to them then it doesn't speak well to them, that's what this legislation is all about, it is the art of compromise.

.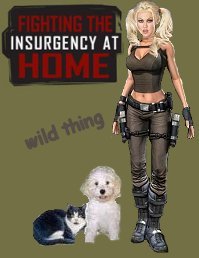 Wild Thing's comment......
These democrats deserve to ROT IN HELL for destroying our Country.
Every last damn one of them.
Posted by Wild Thing at December 22, 2009 03:48 AM
---
Comments
Harry Reid is a poor excuse of an emasculated male. I bet he was picked on in school.
Posted by: BobF at December 22, 2009 11:19 AM
---
Straight party line voting is not copromise. There is a chance sen. Reid will not win reelection. That would be great. I have some optimism that the 2010 elections will see a large turnover in Congress.
Posted by: TomR at December 22, 2009 11:53 AM
---
I'll bet Harry was so loved by his mother that the local ranchers had to tie his mother's leg up to keep the bastard from being kicked to death while nursing. Where'd they put the rope?
Posted by: Jack at December 22, 2009 02:46 PM
---
When asking a friend who lives in Las Vegas what the feelings around the area are regarding Reid's re-election, he said he's toast. heh heh!
Posted by: Eddie (Enemy of the State) at December 22, 2009 03:29 PM
---
WT, as you well know I live in a state every bit as bad as mass a two shits, we have McDermott, Cantwell and Murray, not to mention some smaller lizards flicking their tongues. Hell even the newborn are arriving with two left feet and hands not to mention other lefty appendages, since I have no one representing me I'm not representing them either, fuck'em I'm an independent!!!
Dear (WND) Reader,
My name is Danny Tarkanian and The American Spectator just called me "Harry Reid's Armenian Nightmare." I'm writing to ask for your immediate support.
Danny Tarkanian for U.S. Senate
There's more good news. Human Events has written it may be "Tarkanian Time in Nevada." I've led Harry Reid in seven straight polls. The momentum is on our side for a historic victory.
Harry Reid, of course, needs no introduction. Harry Reid calls opponents of government-run health care "hate mongers" and compares them to slavery defenders. In promoting federally-funded abortions, he has sold the unborn down the river to appease the MoveOn.org crowd. He is, in short, the architect of the multi-trillion dollar, taxpayer-financed, ideological takeover of our country and he must be stopped.
As conservatives across America are starting to decide, I am the one to stop him. But, I can't do it without your help. I need YOU to take the step today to get behind my campaign to tell Harry Reid it's time to move out of the Ritz Carlton in Washington DC! Please consider supporting my campaign with a contribution of $250, $100, $75, $50, or even $25 or $10 today. Your generous contribution will help us retire Harry Reid once and for all.
But defeating Harry Reid is just a beginning - once I'm in Washington, I plan to slay even more establishment giants. Because like Night of the Living Dead, once you slay one, they just keep coming and coming...
Republicans and Libertarians from Nevada and across the country sense the Tarkanian campaign is a real opportunity to elect a constitutional conservative to the United States Senate. Robert Stacey McCain of The American Spectator writes:
"Another advantage: Tarkanian has Tea Party credentials, while his main rival for the nomination, former state GOP chairwoman Sue Lowden, has been called the 'preferred candidate of the Republican party establishment' -- the kiss of death in a year when GOP primary voters are clearly in a populist mood."
Across the blogosphere, folks are turning to tea party activists like me:
"Tea Party activists in that state are touting the candidacy of Republican Danny Tarkanian, who currently leads Reid by seven points in a Rasmussen poll. Still, polling among Republicans for the Senate primary race finds the Tea Party candidate tied with former state GOP Chairwoman Sue Lowden, the establishment party candidate." Adele M. Stan of truthout.
Please act today! Reid is on the ropes and with a major fundraising deadline upcoming, we must keep the conservative momentum behind our campaign!
Stand with me, Danny Tarkanian, so I can go to Washington as a relentless opponent of the liberal agenda: earmarks, abortion and government takeover of health care.
Let's retire Harry Reid once and for all!
I'll stand with Danny as well as Michelle Bachmann and Sarah Palin, not as Republicans but as Americans!!! Reid is truly on the ropes, it's a sin not to strip the sorry son of a bitch of his federal retirement as he's stolen far more than that.
Posted by: Jack at December 22, 2009 05:31 PM
---
BobF., LOL I bet your right.
Posted by: Wild Thing at December 23, 2009 12:07 AM
---
Tom, me too, I am holding tight that
the next election will help bring America
back. I pray it will.
Posted by: Wild Thing at December 23, 2009 12:09 AM
---
Posted by: Wild Thing at December 23, 2009 12:13 AM
---
Eddie, thank you for sharing that. I sure hope
so, that would be so wonderfull.
Posted by: Wild Thing at December 23, 2009 12:16 AM
---
Jack, thank you so much and for the link
too.
I get regular updates in my email from
Danny Tarkanian. I agree with you.
Posted by: Wild Thing at December 23, 2009 12:18 AM
---