« News About The UN ClimateGate Conference | Main | Tense Atmosphere Clouds Climate HOAX Talks and Other Fun Stuff From ClimateGate »
December 15, 2009
ClimateGate marches on!.....The Climatic Research Unit Takes Their Website Down!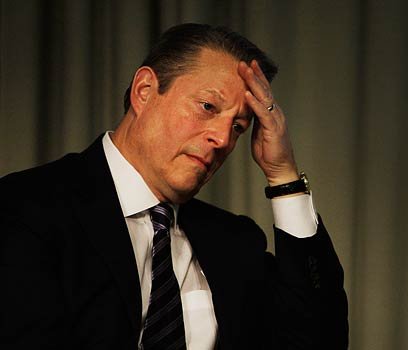 The Climatic Research Unit at the heart of the ClimateGate [0] scandal has taken down most of the information previously available at its website.
Prior to November's release of controversial e-mail messages and documents from Britain's University of East Anglea, there was a separate website for the institution's CRU that allowed readers to review articles and studies created by and for the Unit.
Now, no matter what link one tries to access via a Google search, it directs you to a page that reads: "Due to the present high volume of visitors to this page, you will shortly be directed to the latest news about CRU on the main University of East Anglia website, or you can go there immediately by clicking on this link [1]."
Once there, readers are exclusively offered the follow:
CRU Statements
CRU StatementsSir Muir Russell to head the Independent Review into the allegations against the Climatic Research Unit (CRU)
Today the University of East Anglia (UEA) announced that Sir Muir Russell KCB FRSE will head the Independent Review into allegations made against the Climatic Research Unit (CRU). Read more
Thu, 3 Dec 2009
CRU update 3
Professor Phil Jones has today announced that he will stand aside as Director of the Climatic Research Unit until the completion of an independent Review resulting from allegations following the hacking and publication of emails from the Unit. Read more
Tue, 1 Dec 2009
CRU update 2
The University of East Anglia has released the following press release and statements from Prof Trevor Davies, Pro-Vice-Chancellor for Research, Prof Phil Jones, head of the Climatic Research Unit, and from CRU. Read more
Tue, 24 Nov 2009
CRU update 1
It is a matter of concern that data, including personal information about individuals, appears to have been illegally taken from the university and elements published selectively on a number of websites. Read more
Mon, 23 Nov 2009

.
As such, you can now only retrieve statements from CRU concerning the current controversy, but NOT information and data related to it.

Some pages don't redirect at all. Temperature Trends: Surface (CRU) goes to a page that says, "Sorry, but the page you requested does not exist."
Will global warming-obsessed media that have been either ignoring or downplaying ClimateGate notice what's happened at the website of the CRU in the middle of this scandal, and if they do, how will they report it?
Stay tuned.

Copenfrauden: The Scandals Behind Global Warming

Carbon Trading Fraud
Take the European Union, for instance, which implemented a carbon trading scheme analogous to a cap and trade system. And it has been fraught with fraud. French officials are investigating a $230 million carbon trading fraud scheme and this is only the tip of the iceberg in what is a startling revelation and huge blow to the climate talks in Copenhagen:
Europol, the European Union's law enforcement arm against organized crime, announced on Wednesday that carbon-trading fraud has cost the bloc's governments $7.4 billion in lost tax revenue over the last 18 months.
"We have an ongoing investigation,'' said Soren Pedersen, Europol's chief spokesman, in a telephone interview on Thursday from The Hague. "We're afraid the fraud is not completely finished yet, unfortunately. But it's positive to see that actions are being taken and we hope soon it will disappear."
These Enronesque situations will inevitably occur in the United States, guaranteeing that emissions will not be reduced, but what it will do is invite more burdensome regulations that thwart economic activity, adding on to the economic pain of higher energy prices as a result of carbon caps. It allows for corporations to manipulate a system at the expense of the consumer and the taxpayer while giving the market economy a bad name. This is not a market economy; it's fraud and deceit that results from politicians trying to create their own desirable system.
Moreover, since the United States is largely blamed for "causing the climate catastrophe", other countries will be monitoring the U.S. while they fall short of their own emissions targets and other treaty requirements.
Global Warming's Robin Hood
Sadly, that's not the only scandal at Copenhagen. The way things are going between developed nations and developing nations at Copenhagen, one would think that Robin Hood was the secretary-general of the United Nations, not Ban Ki Moon. One of the underlying themes has been to take from the rich and give to the poor…to fight climate change, of course. George Soros said $100 billion in funds from developed countries to developing ones "could just turn this conference from failure to success."
Or it could add to the fraud of the climate change debate. Why wouldn't leaders of developing countries play the global warming blame game if they can secure billions of dollars?
Scandalous Science
Then there's the scandal behind the whole reason for cap and trade and climate treaties: the scientific consensus. Climategate revealed conspiracy, exaggerating warming data, possibly illegal destruction and manipulation of data, and attempts to freeze out dissenting scientists from publishing their work in reputable journals.
Although proponents of cap and trade, Environmental Protection Agency regulations and/or climate treaties argue that now is the time for urgency, the reality is just the opposite is true. Now, more than ever, is the time to pull back the reigns on expensive global warming regulations.

.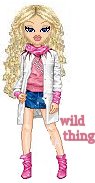 Wild Thing's comment.........
LOL hahaahaha

This is too funny. Now the website is down. They are scrubbing the site of incriminating information. How special.
They need the time to delete incriminatory data, sanitize the rest, and make up the numbers required to show that this year will be the hottest year.....EVER!
They should be criminally prosecuted for the conspiracy they committed to defraud governments and taxpayers and investors.

Regarding the second article:
Commissions alone will run into billions of dollars. And the net profits into hundreds of billions of dollars for extortionists and their accomplices.
Posted by Wild Thing at December 15, 2009 02:40 AM
---
Comments
Its a hoax they know it and still they are going to shove it down our throats.
Posted by: Mark at December 15, 2009 03:57 PM
---
Is that the same VP Al Gore that lost his home state of Tennessee and Arkansas in 2000? "We're so sorry... Uncle Albert."
Bush-Cheney - 271 electoral votes
Sore-Lieberman - 266 electoral votes
- USSC Final Decision on December 14, 2000!
Posted by: darthcrUSAderworldtour07 at December 15, 2009 04:13 PM
---