« Passenger Ignites Explosive on Delta Flight, Al Qaeda Connection Reported | Main | What is it About "NO" that Democrat Politicians Don't Understand? by Col. Pappas »
December 26, 2009
B. Hussein Obama and Family In Hawaii
.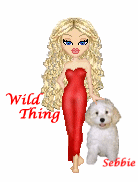 Wild Thing's comment...........
Obama not only rented this house, but the 2 next door for familiy and friends. The house Obama where Obama is staying is a private residence on Kailua Beach valued at $8.9 million. The one residence is $4000 a day! Yep $4K per day. Nothing but the best for Baraq Sheik Obama, King of Amerika.
Posted by Wild Thing at December 26, 2009 02:40 AM
---
Comments
What a spoiled prima dona Son of a bitch $ 56,000 for two weeks plus the two adjoining properties. This man-child is evil.
Where the hell are the Japanese when you need them
Posted by: Mark at December 26, 2009 02:44 PM
---
Nothing is too good for the king. Maybe we will get lucky and a riptide will carry him away.
Posted by: TomR at December 26, 2009 06:21 PM
---
LOL he sure is a prima dona sob.
I agree too he acts like he thinks he is the
King.
Posted by: Wild Thing at December 26, 2009 11:29 PM
---