« Pastor Manning Visited By Secret Service, Expects To Be Arrested | Main | Sarah Palin Interview on Hannity »
November 19, 2009
Bernard Harding WWII bomber pilot
Members of Harding's family accompanied him on yesterday's flight, including his wife, Ruth, 84. He sat near the cockpit, she sat in the rear.
When the 10 planes in his squadron were shot down on that day in July 1944, Harding and his crew had to bail out after the engines caught fire and they lost the controls. He was the last one to parachute out and landed in an open field.
Harding -- a first lieutenant in the 8th Air Force's 492nd Bomb Group -- recalled the moment when three German farmers approached him armed with pitchforks and a rifle.
"I didn't even get my parachute off by the time the farmers were around me," he said. "I had a .45-caliber pistol, but I was so afraid if they took that they might use it on me, but they didn't." The farmers hauled him to the cellar of a farmhouse where two other airmen were being held captive. German soldiers arrived soon after and brought him to a POW camp, where he remained for 10 months.
Harding later learned that of the 102 men in his squadron, 57 were killed.
While in the cellar, Harding said he thought he better bury his wings so that the Germans wouldn't know he was the man piloting the bomber.
When he returned to the Germany this month, Harding faced a very different reception.
"The German people just welcomed us with open arms," he said.
Harding recalled one older man who approached him and asked whether he could give him a hug.
"I said, 'You may.'" Then Harding told him, "I'm glad we're both on the same side now."
Yesterday's flight triggered many memories, and while some were painful, Harding was glad he had climbed aboard.
"Hey, it was fun. It was worth it. That's history there," he said.
Bernard Harding WWII bomber pilot
Bernard Harding, 90, a World War II pilot from New Hampshire who went on a quest to find his buried pilot's wings in Germany 65 years after his B-24 bomber was shot down, died yesterday.
Mr. Harding's wife, Ruth Harding, confirmed he died at his home in Milford, N.H. He had prostate cancer.
Mr. Harding never found his wings during his September trip to Germany but was given a bracelet belonging to another American airman shot down to return to his family.
Mr. Harding was a 25-year-old first lieutenant on a mission to bomb Bernburgh, Germany, when his B-24 was shot down on the way back to his base in England. Fighters crippled his plane, forcing him and his crew to bail out.
Mr. Harding had parachuted into a freshly cut wheat field, barely missing a barbed-wire fence. Three farmers, two with pitchforks and one with a gun, captured him and took him into a cellar in a village southwest of Berlin. Fearing reprisals for being a bomber pilot, Mr. Harding buried his pilot's wings in the cellar floor.
Mr. Harding returned to the village two months ago to search for the wings. He did not find them, but a resident gave him a silver bracelet recovered from the body of Jack H. Glenn on the same day Mr. Harding's plane was shot down. The bracelet was later returned to Glenn's family in Anchorage, Alaska.
.
Coming full circle: WWII pilot's bracelet returned

ANCHORAGE, Alaska — Jack Harold Glenn was a World War II fighter pilot who was killed during a firefight as he flew a mission over Germany in 1944, his body coming to rest in a field in a rural village.
The silver bracelet Glenn was wearing was given to a 16-year-old boy who helped retrieve his body. He held onto the bracelet ever since, a remembrance of the fallen American airman.
Sixty-five years later, the bracelet is returning to Glenn's sister in Alaska thanks to an enterprising World War II veteran who uncovered the relic on a recent trip to the German village.
Helen Glenn Foreman of Anchorage says she will receive her brother's bracelet in a week or so and plans to send it to a museum in Matagorda County, Texas, where Glenn grew up.
"Anything that's gone to the museum may inspire or make people grateful or add to history," Foreman said Wednesday. "I think we're all better people if we know and appreciate history."
Foreman heard of the bracelet for the first time last week from family and friends of 90-year-old Bernerd Harding, a New Hampshire man who traveled this month to Klein Quenstedt, Germany, a village southwest of Berlin, on a quest to find his pilot's wings.
His B-24 bomber was shot down the same day as Glenn's. Harding bailed out and was captured and held in a farmhouse. Fearing he'd be beaten or shot because he was a pilot, Harding dug a shallow hole in the dirt basement and buried his wings.
He didn't find the wings on the trip but he was handed the bracelet by Heinz Kruse.
On July 7, 1944, Kruse was planting potatoes in a field owned by his father when an American B-24 bomber appeared overhead. German fighters were close behind, raking the bomber with machine gun fire.
"It broke apart in the air, and fell to the ground," Kruse said.
Kruse, then 16, rushed home. At midday, an adult told him to help a schoolmate driving a horse-pulled wagon retrieve the body of a dead American airman that had landed in a field outside the town.
As they loaded the body onto the cart, the boys noticed the soldier was wearing the silver bracelet. They presented the bracelet to the mayor, who wrote down the name, Jack H. Glenn, and gave the bracelet back to Kruse.
"He said, 'You can keep it as a remembrance,"' Kruse said.
For 65 years, that's what Kruse did.
"It was always a souvenir ... it was certainly a grave incident in my life story," said Kruse, now 81 and still living in Klein Quenstedt. "That's why I kept it."
When he saw Harding, he decided to see if the bracelet could be returned to Glenn's family.
The only living member of his immediate family is his sister Helen, older by 17 months. She was 22 when Glenn was reported missing in action.
She was already married, waiting in Seattle to join her husband in Alaska. He got a job at Elmendorf Air Force Base in Anchorage, but Helen as a dependent was not allowed to follow until she got her own Alaska job in military personnel.
She remembers she had not worried about her brother.
"We don't worry," she said simply. "As I said to somebody else, we're Christian and we trust in the Lord, and he was doing good work."
A few weeks later, she learned Jack had died.
"My family was told my brother's chute didn't open," she said.
In his short life, Jack had been a quiet, industrious boy, Foreman said with a sister's pride.
Their father operated a second-hand store that was the drop-off point for the Houston Post and other newspapers. Helen made morning deliveries, Jack made afternoon deliveries. When he was just 15, he began working on seismograph crews in the emerging oil industry, she said. After high school, where he was salutatorian, he worked at a pharmacy until he had enough money to enroll at Texas A&M. He finished one semester when he got his draft notice.
Glenn's body stayed at a U.S. cemetery in Belgium. Foreman keeps a picture of Jack and his grave marker on her wall. Foremen remembers a letter he wrote after she married, and his wishes for her to have a happy life.
"He to me is what every parent of a son would want," Foreman said. "You can't say a man is sweet, but he was genuine."
The bracelet wasn't Kruse's last brush with the war.
In January 1945, he was drafted into the German army. Just four months later, his unit was overtaken by the Russian Army in Pritzwalk, northwest of Berlin. He was sent to a Russian prisoner of war camp.
In July 1949 he was released and returned to Klein Quenstedt, where he went back to work as a farmer.
Kruse said he never thought to return the bracelet or contact any living family Glenn might have, in part because for so long Klein Quenstedt was part of East Germany, cut off from the broader world by the Iron Curtain.
"And now, I'm so old that I don't have such grand ambitions anymore," he said.
Kruse does not speak English. The language barrier meant he and Harding, the American pilot, couldn't talk directly about a day in their youth that affected them both so deeply, but he felt that Harding appreciated the gesture.
"He was deeply moved," Kruse said.
The bracelet gives Glenn's friends another chance to honor him.
.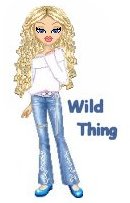 Wild Thing's comment........
Rest in peace Lieutenant Harding. What a marvelous story this is.
We are saying goodbye to so many of the WW11 generation. It is sad, I wish they could always be here.

.... Thank you Jim for sending this to me.


Posted by Wild Thing at November 19, 2009 03:48 AM
---
Comments
Great post Chrissie, let's not forget that there were normally 10 men in each aircraft that went down.
A crew of 7 to 10 for a B24, 10 or more for the B17 and 11 for a B29. Harding said that of the 102 men in his squadron, 57 were killed, that's confirmed by the 10 aircraft in his squadron who were shot down. Imagine the horror of being shot at from both the air and the ground while setting inside a bomb filled with fuel and ordinance and having to run the gauntlet. All heroes in my book. I wonder how many others of that squadron are still amongst us. The nightmares are over now.
Rest in peace Lieutenant Harding

Posted by: Jack at November 19, 2009 08:18 AM
---
I knew one POW from the Second World War.
About 20 years ago, while passing through the parking lot at work, I noticed a car tag, said, "POW". I thought who is that? I knew everyone who worked there and couldn't figure out who the POW was. We had a diverse crew all working in an Engineering Office. One was a close friend who was on Okinawa, 1st MarDiv. WW 2, another a Member of the Wehrmacht WW 2, Russian Front, Another who had belonged to the HJ and other assorted veterans from all three recent war's, WW 2, Korea, and Vietnam but no POW's.
Got inside looked around and knew everybody. I thought, then there was Otto Beck sitting over in the corner at his drawing board. He didn't stand out did his job and was a good worker. I asked around and nobody knew the mysterious POW. Finally, I asked Otto, he said, yes that was me. He just said, he was shot down over Germany, B-24 during one of the bombing raids and spent a year in a German POW camp before being liberated.
Had I never noticed his license plate I never would have known what his back ground was.
Like Lieutenant Harding, all these regular guys, who did their duty and put it on the line for the rest of us and never asked for anything, are all leaving us at an alarming rate. Alot of the guys I knew in that office have since passed, Charlie Jackson, Hans Dudei, Al Crockett, Erich Kohler all gone. We are left with their memories to pass on but once they are all gone. I hope to God, what they did will not be forgotten. Because that is our History, and nothing to apologize for.
Rest in Peace, Lieutenant Harding, Otto, Charlie, and Al.
Posted by: Mark at November 19, 2009 10:24 AM
---
Deja Vu gang, I was wearing my vet garb today and met a young lady vendor, she started the conversation that her late grandfather was a veteran, then went on to say that he was involved in a mid-air collision and had survived a 180 degree inverted spin, he was one of 5 who managed to bail out, was captured and spent a year in a German prison. She went on to tell me that a Swiss team had excavated the crash site and found some of his belongings and had sent that as well as some small pieces of his aircraft to his surviving family. Small world isn't it.
Posted by: Jack at November 19, 2009 09:54 PM
---
Thank you so much Jack and Mark.
Thank you for sharing it means a lot to me.

Posted by: Wild Thing at November 19, 2009 11:36 PM
---